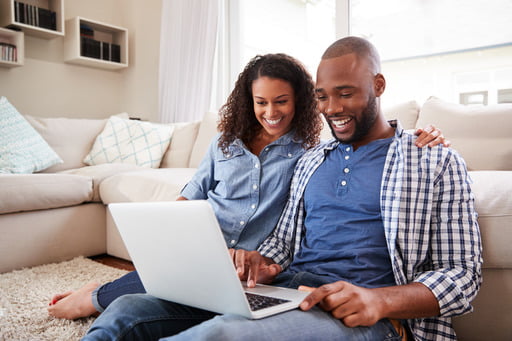 Gone are the days of using your VCR to record videos that you loved. If anything, the VCR is a recorder that's long been retired and very few people still own one. We've all moved on with the digital age and are at a point where we love and appreciate streaming, which doesn't require taping. Indeed, no one has time to buy blank tapes to record shows. We simply watch something, and if we want a copy of the video, we easily and simply download it from the original source online.
One of the platforms that are best used to watch and at times download videos is Vimeo. Unfortunately, not all Vimeo videos can be easily downloaded using a dedicated download button, which means you might be greatly inconvenienced. The good news is, we have laid out a great trick to help you learn how to download a Vimeo video to your Windows 10 PC without paying for it. You will also learn how to share your videos with colleagues online without paying any membership fees.
How to Download Your Fav Vimeo Videos
Before you dive straight into the download process, remember that there are copyright laws. You will have to abide by these to avoid any penalties that come with breaking or skipping such laws. Each video comes with its own copyright certificates and issues. Don't make the mistake of applying the same principle to all Vimeo videos. When you get the copyright holder's stance on the sharing and distribution of their content and you are cleared, you can follow these steps to get started:
1. Visit your favorite or trusted free video conversion tool
There are many video converters online. You just need to type in a quick search for a free conversion tool. Get one that enables you to download the top-quality version of your video. You should also take into consideration the ability to download either the MP3 (audio) or MP4 (video) version. Another important factors that you cannot afford to overlook are ease of use and download speeds. Get a tool that converts the video in a matter of seconds and downloads it just as quick. One of the best tools is OnlineVideoConverter: it works fast and is very simple to use. It doesn't just support video links from Vimeo, but you can also use it to get your video from other portals such as Dailymotion and YouTube.
If you're following our advice and have opened OnlineVideoConverter, navigate to the option Convert a Video Link.
2. Copy the video link from Vimeo
An empty bar will open in OnlineVideoConverter after you've selected Convert a Video Link. Move your cursor to the tab that has your video on Vimeo. Copy the URL of the video from the address bar in the browser. Then toggle back to the OnlineVideoConverter tab and paste your link in the bar with Paste link here. Then select the format for your video download. There is a list with audio formats, where you can pick .mp3, .aac, .ogg, .m4a, .wma, .flac, or .wav, and video formats, where you can select .mp4, .m4v, .mov, .flv, .avi, .mpg, or .wmv. Select your preferred format and click the big Start button. Your video should take a couple of seconds to convert from the Vimeo format to the one selected in OnlineVideoConverter.
3. Let the game begin
This is the last step of the how-to-download-any-video-from-Vimeo tutorial. Once the process of converting your video is 100% complete, you can click Download and select the preferred destination for the video on your PC. Note that there will be two options; the other is Convert Again. Chose the latter if you have more than one video that you would like to get from Vimeo. Alternatively, you can select to download your Vimeo video on your smartphone or tablet instead of the PC. Use the unique QR code displayed for an automatic download session on your tablet or smartphone. This way, you can easily download all the latest music for free. To keep your Vimeo videos online as a backup means, you can also select Save to Dropbox. There is a button right in the middle of your PC screen. If you have enough storage on your Dropbox account, you can easily store all audio and video copies there and retrieve them later on without issues.
Take Note: By clicking Download, you are initiating the actual download process; this can also open a popup notification that comes as another tab. It will be a tab with an unrelated advert, so ignore it and close the tab. There might be more than one tab that opens; close all of them until you download your video.
These are the simple steps of how to download a Vimeo video for free. You can download as many videos as you would like and still won't get charged. Also, play around and download some audio versions of your video for your tablet or smartphone. You can have music on the move when you select to complete all your downloads.
Save Vimeo Videos Directly on Vimeo
So, it turns out that there are some videos on Vimeo that might have a Download button on top of the description. If you come across such a video, there is no need for third-party downloader tools such as OnlineVideoConverter. You can get the video downloaded there and then. However, all other videos where the original uploader doesn't include the option to download from the site can be downloaded following the three steps above.
No Time to Wait?
You can skip this tutorial entirely and get everything you need by using a no-hassle method – FileWhopper. You can use FileWhopper if you are sharing high-quality videos of any size. There is a free Beta version that enables uploaders from all over the world to share really huge files online without any limits. The best part is that unlike Vimeo that requires you to choose a plan and have a membership to get the most out of it, FileWhopper allows you to enjoy all its services without subscriptions or membership fees. Just upload your videos on FileWhopper and share the link with your friends.