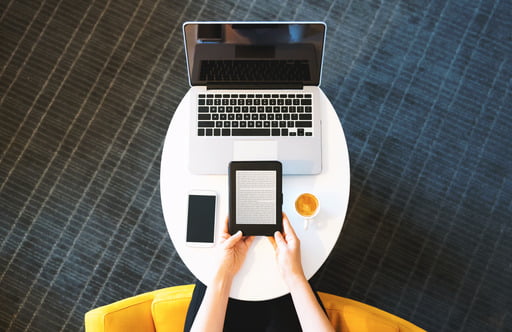 Amazon Kindle has presented us with one of the biggest selections of eBooks and audiobooks in one platform. You can select any genre from Romance, Literature & Fiction, Religion & Spirituality, History, Foreign Languages, Biographies, and much more. With such a variety of books waiting to be read, long weekends have become even shorter.
You already know that Kindle promotes reading. You can read indoors, outdoors and even at odd hours, but do you know how to share a Kindle book with somebody who is interested in reading it? It's easy to download books straight to your Kindle without using a computer. Almost every Kindle user knows how to download books, but at times, one needs to save money and not just click-and-buy all books.
Thankfully, Kindle comes with the ability to share many of the ebooks it stores. The Kindle Share feature can be useful when you and your friends or family have similar tastes and would love to save some money. Each of you can buy and download part of the books in your combined list, and then everyone will share the books until the list has been completed.
Read on to learn how to quickly share books and reading material over Kindle. You will also learn how to move DRM-free books from your PC to any Kindle connected.
Loan An eBook to Your Friend on Kindle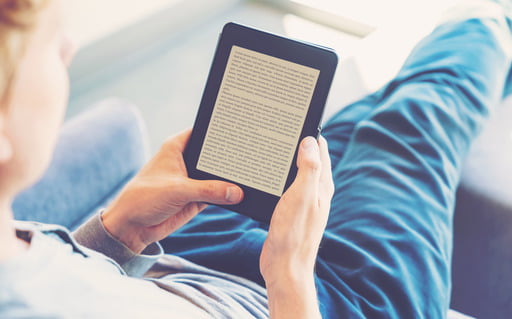 The ability to loan a Kindle eBook has always been a feature on Kindle, but few people know of it. Although Amazon doesn't advertise the option of sharing and loaning eBooks to friends and relatives, this fantastic option makes the use of Kindle easier and more rewarding. Here is how you can loan an eBook between readers of similar interests:
Log into your Amazon.com account and go to the Account & Lists drop-down menu found in the top right corner of the Amazon homepage.

Find

Your Content & Devices,

and you will be able to view the list of all the Kindle eBooks you have bought under your account.

Locate a small grey square that has three dots and is located next to the title of each book and click it.

You should be able to see the "Loan this Title" option once the options on the grey square open. Click on the option.

This will open another page that allows you to send the book to the friend of your choosing.

When sending via the email address, the book will be loaned out for up to 14 days.
Loaning an eBook to your friend closes the chances of you accessing it during that period. Thus, you cannot simultaneously read it alongside the one to whom it has been loaned. This is just how libraries operate, so it makes sense. Best of all, you can reload the book to a friend if they are still not yet done after 14 days. The book can also be returned before the due date.
Share eBooks with Your Clique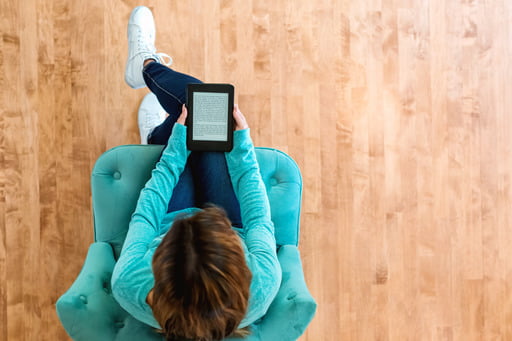 This section teaches you that it is possible to share Kindle books with a family member. If there are two adult Kindle e-readers in the family, then this section is for them to learn how to share. Amazon has a feature that allows a maximum of two adults per family to share Kindle eBooks with each other.
If your partner buys a book from Kindle, there is no need for you to buy the same title. You can share the read at no extra cost. Simply log into your Amazon.com account and go to your Account Settings. Select to view Content & Devices, then select Households and Family Library. Under this section, organize, edit and change your Family library Share settings. Add that family member who shares similar interests with you. This allows you to view, download and read any of the books they have bought from the Amazon Kindle store. Your family member also gets access and the same privileges once both accounts have been connected.
Now you are wondering about the concept and thinking, is it possible to share Kindle books with a friend in the same way? The answer is yes, most definitely. Follow the same process and instead of adding the name of a family member, add your friend or colleague.
Using this method, you can easily figure out how to send a book to someone else's Kindle without having to pay the additional fees. The same person can also send books in the same way. It's a give-and-take kind of relationship.
Transfer eBooks from a Computer to Kindle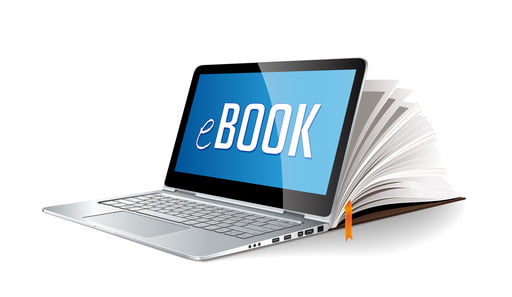 If you are interested in transferring books from your PC to Kindle, you can use a USB connection. This is the best method when sharing from third-party sellers and websites such as Project Gutenberg. You can also use a USB connection when transferring content from your PC to the Kindle account.
The limitations that come with using this method include the inability to share books and other collections that are not protected by Digital Rights Management (DRM). As such, you just have a limited collection of books to send. All eBooks that are DRM-protected have a security feature that ensures they read only on hardware that has been registered with your Amazon account. If you would like to access and share as much as you can on Amazon Kindle, then consider only using methods approved and provided by Amazon. Making copies for your friends and family to read presents them with limitations. Also, some of the titles that are actually interesting are not sharable, thus defeating the purpose. All books that are DRM-free can be accessed, but the rest will be off-limits.
To transfer your DRM-free eBooks to your personal Kindle, use a micro-USB cable – the kind used to charge your Kindle. Turn on your Kindle by either pressing down the power button or opening its cover. Plug the micro-USB cable into the Kindle and insert the other end into the computer's USB port.
On a Windows PC, Kindle will be recognized as an external hard drive named 'Kindle.' To gain access to files and books on your Kindle e-reader, open it up from the Windows Explorer. You can then individually select what you would like to copy or transfer.

On a Mac, your Kindle is also recognized as an external hard drive with the same name. If you prefer, you can locate it quickly using the Finder. Drag and drop files into your folder or desktop to enjoy the sharing option.
Regardless of the OS, after connecting your Kindle to the computer, open the eReader's Documents file folder. Locate and click the file you want to transfer to drag it into the Kindle's document file. This is a quick transfer since most eBooks are relatively small in size.
If you enjoyed this and would love more information on how to share and transfer big files, read more articles to gain insight.