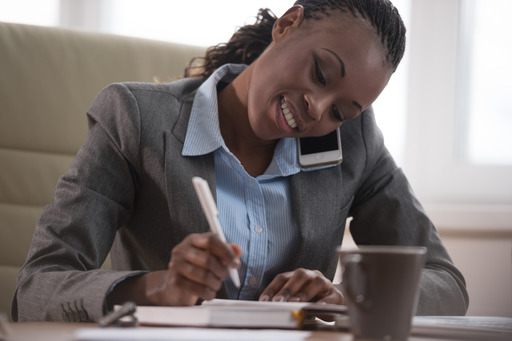 Say goodbye to missed details and hello to crystal-clear call recordings! In the age of virtual meetings, interviews, and important phone conversations, having a reliable call recorder software is more crucial than ever. Whether you're a journalist, a business professional, or simply someone who wants to keep accurate records, we've got you covered.
In this article, we're thrilled to unveil the best call recorder software of 2023. We've scoured the digital landscape to find the most impressive options that offer top-notch recording quality, advanced features, and user-friendly interfaces. With these tools in your arsenal, you can capture every important conversation with ease and precision.
What Is Call Recorder Software, and How Do Call Recorder Apps Work?
The best call recorder apps offer a simple solution for recording the calls you make on your phone and storing and organizing the recorded files.
Most call recorder apps work in a very similar fashion. There is a toggle or button on your screen that you can press to start and then stop recording your call. You will then be able to save and share the recorded files and manage them as you see fit.
While this is the basic idea of how these programs work, these tools differ when it comes to their functionality, ease of use, playback options, and more. This is why today we are looking into the best voice recording apps for 2023.
ACR Call Recorder
Key features:
Auto call recording toggle
Intuitive interface
Recording search by name
Auto-delete for old recordings
If you are wondering how to record a phone call on Android for free, you will probably not find anything better than ACR Call Recorder. This is a simple and free call recorder app, but it does come with all the key functionality you may expect from an app like this.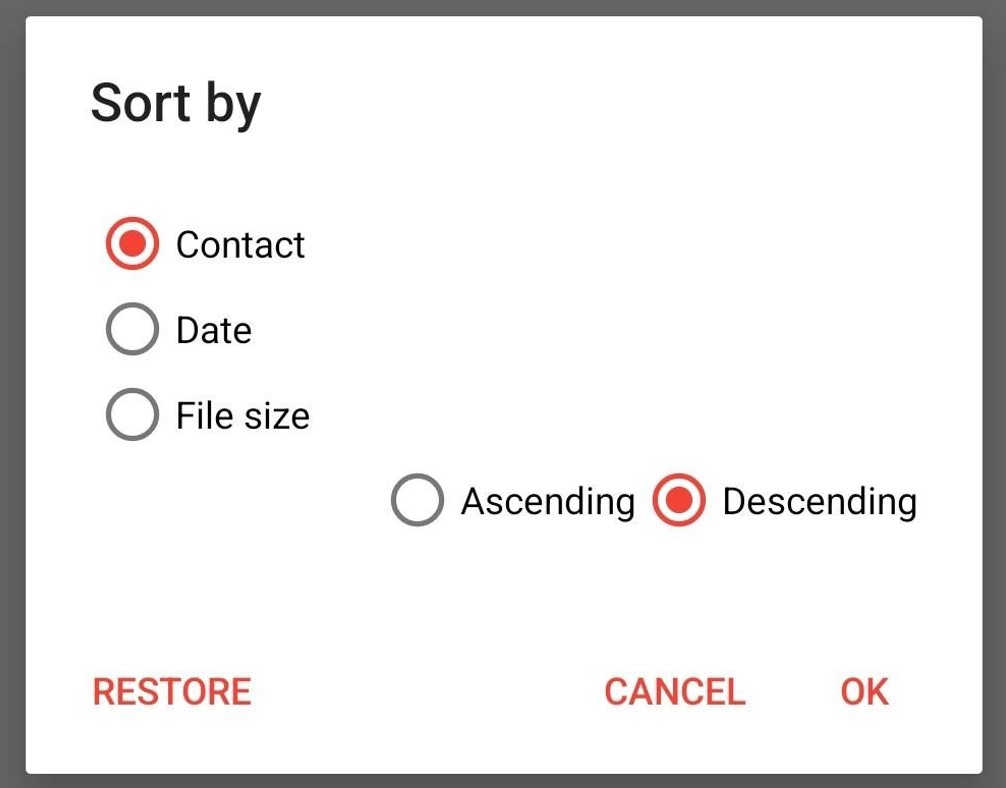 Using the app is a breeze — there is a simple on/off toggle switch to record calls on your phone. The rest of the interface is very intuitive, and you can search for recordings by contact names, share them right from within the app and more.
There is also a handy auto-delete feature on board to get rid of old recordings before they start to mess with your phone's storage.
The few downsides to mention are that ACR Call Recorder doesn't back up recordings automatically and doesn't work with VoIP calls.
Cube Call Recorder
Key features:
Call recordings by contact
Mid-call recording options
Automatic backups
Most call recording apps only work if you make the call via your phone's built-in dialing app. But Cube Call Recorder is different — it is capable of recording calls that you make via Skype, Facebook, WhatsApp, Slack, and more. In order to activate this feature, you will need to enable App Connector in your phone's settings.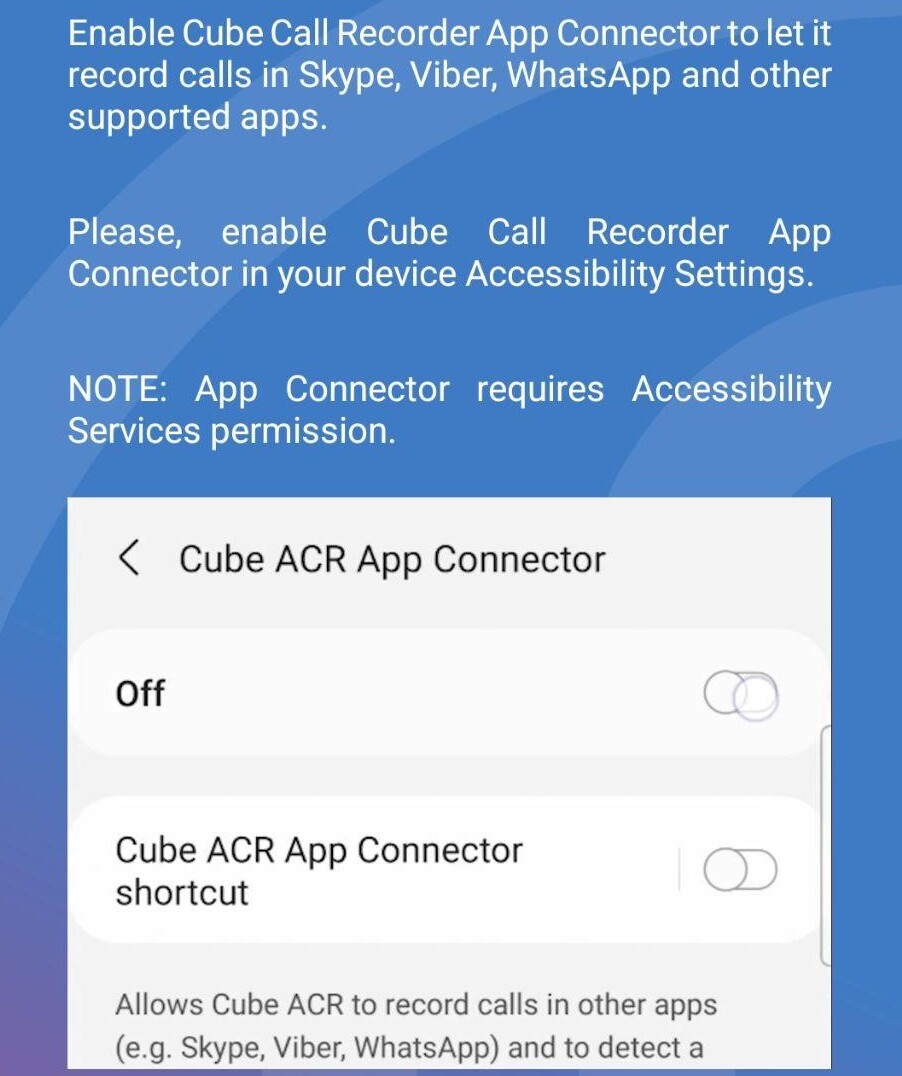 The app comes with a free version that includes ads but has most of the paid version's functionality. You can set the app to record every call you make or limit this to specific contacts and conversations.
The extra functionality you get in the paid version of the app includes automatic backup, file security and automatic deletion.
Blackbox Call Recorder
Key features:
Professional recorder
Option to customize file organization
On-screen widget to start/stop recordings
Security lock with password or PIN
Blackbox Call Recorder presents itself as recording software for professionals. It is available for a small monthly subscription and offers a number of advanced features that you won't find with other apps.
For instance, Blackbox can be locked with a password or PIN to prevent unauthorized access. You will also be able to create your own file directory to organize your files as you see fit. There is also an on-screen widget to start and stop recordings automatically.
The biggest drawback is that the app doesn't support VoIP calls.
Just Press Record
Key features:
Available for iPhones, iPads and Apple Watches
Can record from AirPods
Auto transcription
In-app audio editing
If you are looking into how to record a phone call on an iPhone, check out Just Press Record. It is a great call recorder for iPhones, iPads and Apple Watches. It is available for a small fee.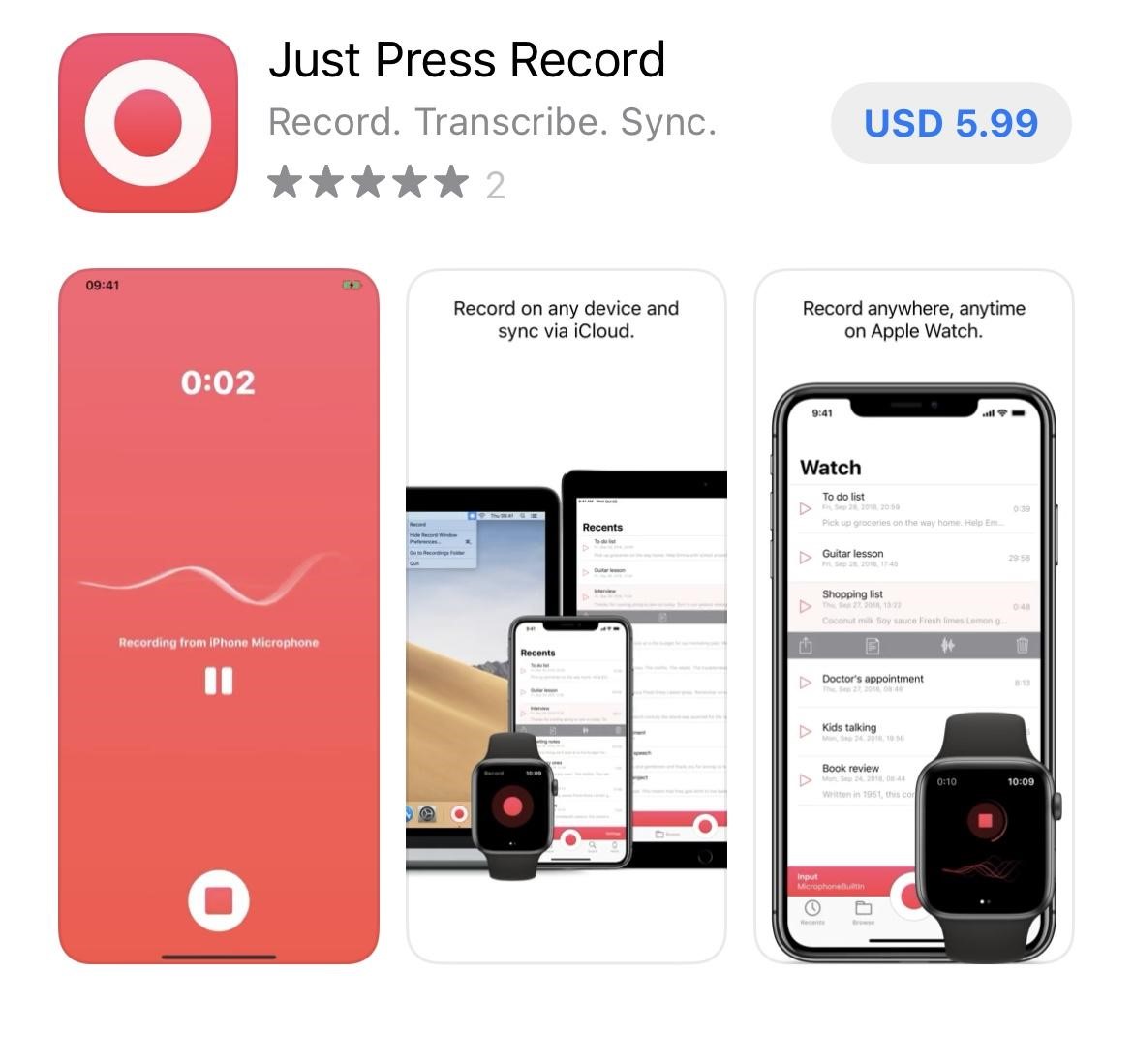 The recorder comes with automatic transcription in over 30 languages. You can also edit transcripts via a Notepad-like tool and search for your transcripts within the app.
Additionally, Just Press Record supports audio editing. You will see the waveform of your audio file and will be able to cut out parts you don't need to save space on your iPhone.
Downsides? The app doesn't support VoIP calls, and the interface can come across as a bit complicated for some users.
Rev Call Recorder
Key features:
Absolutely free
No adds
Easy file sharing
No call time or contact restrictions

Finding a free call recorder for an iPhone is not easy — but Rev Call Recorder is just what you are looking for. It's a totally free app that comes with no limits and no in-app ads. The app is quite basic, but it comes with all the features most users need. It is capable of recording high-quality audio and lets you share your recordings via email, text or cloud apps. Unfortunately, the app doesn't record VoIP calls and won't automatically back up your recordings to the cloud for safekeeping.
TapeACall Pro
Key features:
Works on iOS and Android
No recording limits
Easy sharing and file uploads to PC
TapeACall is a voice recorder available on both iOS and Android for both incoming and outgoing phone calls. There are no limits for how long your recordings can be, and you can easily download recorded files to your computer.

Sharing your files is also made easy with share buttons available for SMS, Facebook and Twitter. You can also upload your recordings to Dropbox, Evernote and Google Drive. Plus, there is a new feature on board for recording Zoom conference calls on mobile.
Unfortunately, just like many other voice recording apps on our list, it doesn't support VoIP calls.
And these are all the phone call recorder app suggestions we have for you today. We hope that you've been able to find the solution that works best for you and can now easily manage and organize your calls.
Now, after you have recorded a phone call, you may need to send it as an audio file. Most probably this data is sensitive, and you will be concerned about data security.
In this case, we recommend using FileWhopper, a service for safely transferring large files and folders online. There are several things that make FileWhopper stand out.
First and foremost, it's an exceptionally secure platform designed for sending sensitive data. FileWhopper uses zero-knowledge encryption, which is the most secure encryption technique available today. The decryption keys for your data are not stored on FileWhopper's servers, and no one except for you and your recipient can ever access your data. What's more, FileWhopper protects your data against force-majeure events — like connection failures. If your transfer gets interrupted, FileWhopper will simply pause it and then, once everything is back to normal, resume the transfer with no data loss or damage to your files.
Second, with FileWhopper, you can transfer files of any size — even a 10TB audio folder. You don't need to compress your files or upload them to the cloud — which could be another security concern. All it takes to send over large files with FileWhopper is a tiny app that will auto-delete when the transfer is complete.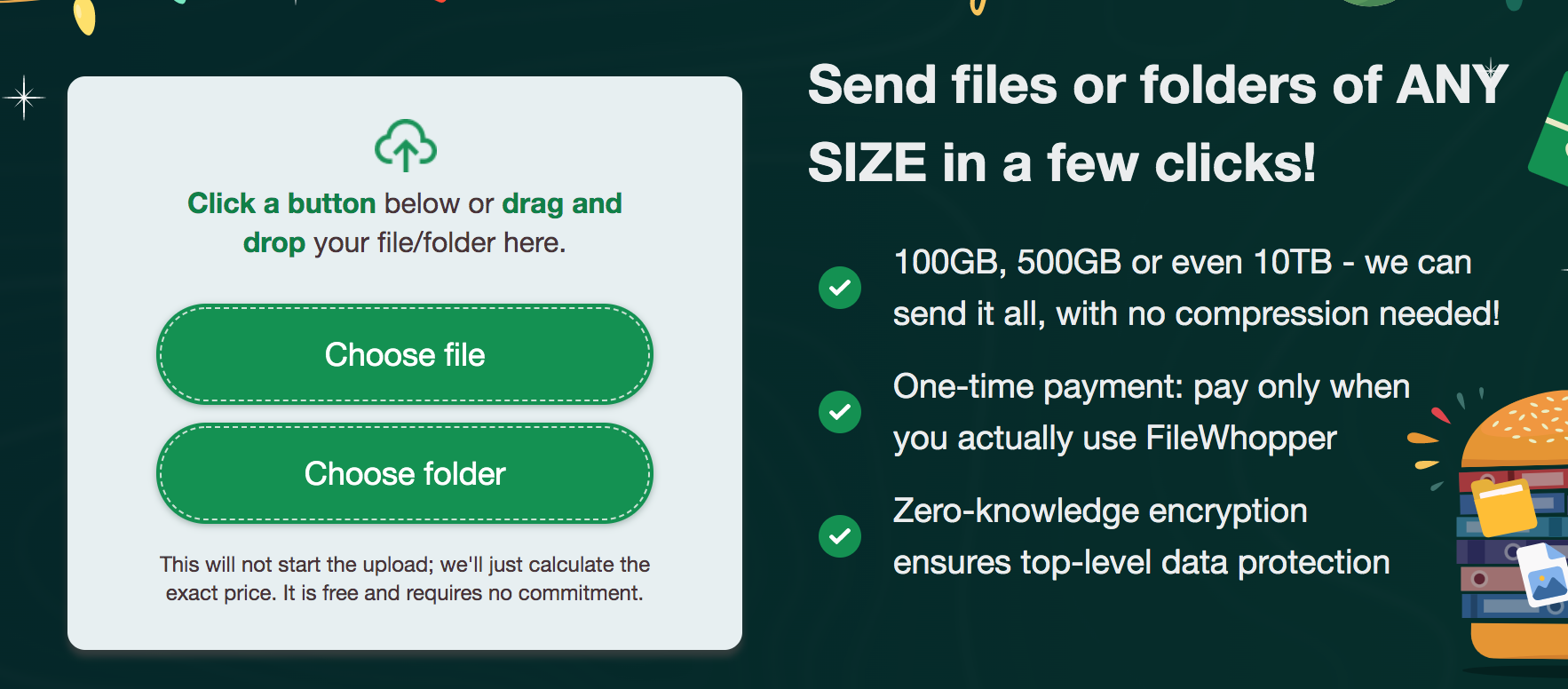 Finally, unlike other popular file-sharing options, FileWhopper won't ask you to sign up for a paid subscription and commit to the service for the long term. Instead, you will only need to make a one-time secure payment for the file or folder you are transferring right now. You will also be able to choose who gets to make this payment — you can do it yourself or ask the recipient of the file or folder to pay for the transfer instead. There are also additional services available on demand.

Another great thing about the service is that you can check whether it's a good fit for you or not first-hand. To do this, simply head to FileWhopper.com and try out how everything works with your first free 5GB file transfer.