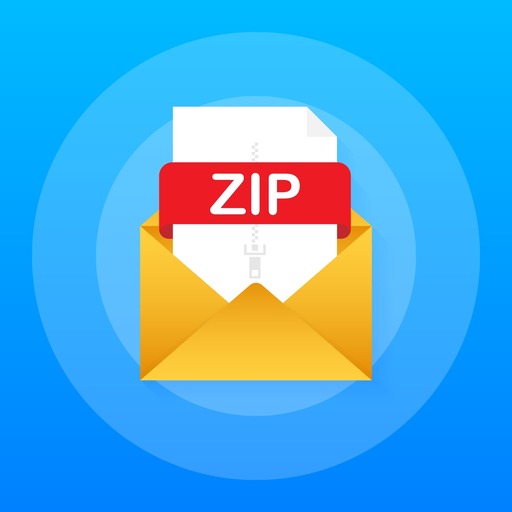 A compressed file is easier to store and send. File compression can save you time and money and take a lot of extra effort off your hands. All you need is the right file compression software. And this is what we are looking into today.
What Is File Compression?
File compression is a process of reducing file size. It is typically achieved by re-encoding the file data to use fewer bits of storage than used in the original file.
How Does File Compression Work?
Typically, file compression involves scanning a file, identifying similar or repetitive data and patterns and replacing the duplicates found with a unique identifier. The identifier is generally much smaller in size than the original and consumes substantially less space. As a result, you get a compressed file that is much smaller than the original.
While there is no exact measurement that can tell us how much a file will actually get reduced, a general estimation is that the file's size can be decreased by 50% to 90%.
When Do You Need to Compress Files?
There are lots of instances when you might want to compress a file. Some of the main advantages of compression include a substantial reduction in space needed to store the file, reduced data transmission times and lower bandwidth consumption. So, compressing a file can result in significant savings in cost and time.
You may want to compress a file in any of the following cases:
You need more storage on your device. A compressed file requires much less space than an uncompressed file. This way, you get to free up space on your device and perhaps avoid purchasing additional storage — whether in hardware or on the cloud.
You need to transfer the file. Large files are notoriously hard to transfer. Most programs set very strict limits on the size of the files you can send over. In this case, compressing your file can help you make it much smaller and much easier to send.
You don't want to use too much bandwidth. Sending over a larger file can be costly if you are not using Wi-Fi. Compressing the file will lower bandwidth requirements and let you get the file to its destination much faster and at a lower cost.
What Are File Compression Formats?
There are a variety of ways in which you can compress a file — and, thus, there are a large number of different file compression formats. Some of these are proprietary formats used by specific programs (like RAR), and some are open-standard and available via a variety of platforms.
The most common compression formats include the following:
.arc,.arj, .as, .b64, .btoa, .bz, .cab, .cpt, .gz, .hqx, .iso, .lha, .lzh, .mim, .mme, .pak, .pf, .rar, .rpm, .sea, .sit, .sitx, .tar.gz, .tbz, .tbz2, .tgz, .uu, .uue, .z, .zip, .zipx, .zoo
So, how do you choose a file compressor?  There are several factors you might need to consider. Is such software free or paid? What compression formats are available? Is compressing files secure?
Below, we will look into some of the best file compression tools available today.
The Best File Compression Tools in 2021
Here are some of our top picks for file compression software:
WinZip
Pros:
Supports many compression formats
Can split large files
Advanced features on board
WinZip remains one of the most popular compression tools — even after 30 years on the market. It is a paid-only program, but you do get a nice set of extras for the price.
WinZip supports a wide range of formats, including ZIP, ZIPX, RAR (extraction only), 7z, TAR, GZIP, VHD, and XZ, and offers integration with several programs, like Office, for easy, on-the-go zipping.
Other extras include options for splitting large files into smaller pieces, cloud support, Zip management features, and more. The interface is very friendly and can easily adapt to different setups, from a mouse and keyboard to a touchscreen device.
Overall, WinZip is a great tool to have in your digital toolkit if you don't mind making a minor investment. It is flexible and can easily adjust to your needs: you can create and extract files using the program interface or via the program window.
WinRAR
Pros:
The only official way to create RAR files
High compression rate
Works with many formats
WinRAR has made a name for itself thanks to its proprietary RAR format, which is capable of
incredible levels of compression. While most extraction software can extract RAR archives, only WinRAR (at least officially) can create them. This exclusivity is not free — and just like WinZip, WinRAR is paid-only software.
You can use WinRAR to compress files into a variety of formats, and the program is available on pretty much any platform under the sun.
The program's interface is not the easiest to navigate. In fact, even if you choose to use the
Explorer context menu to create or extract archives, you may feel a bit overwhelmed by all the options and settings on display. Luckily, WinRAR also comes with a wizard mode that can take care of most things automatically.
WinRAR has a number of things going for it (despite its paid-only format and clumsy interface): its full RAR support, encryption, speed, self-extracting archive creation, and more make it well worth the investment.
7-Zip
Pros:
Free
Proprietary format
Works with very large files
So far, 7-Zip is the first free option on our list. Despite being free, it can handle pretty much any compression task you throw at it and has earned itself a very good reputation among users.
7-Zip comes with its own compressed file format called 7z. It not only lets you compress really large files (going all the way up to 16 billion gigabytes) but also features a very impressive compression rate.
7-Zip does not come with the best of interfaces — it's quite congested, and the program tends to create an excessive number of context menu entries. However, a quick trip to the Options menu can help you get rid of all the unnecessary complications.
Overall, 7-Zip is a stable and solid compression program — and, on top of that, it is free to use.
Zip Archiver
Pros:
Free
Friendly drag-and-drop interface
Supports multiple formats
Zip Archiver may not be the most popular kid on the block, but it does have a loyal following. Users like it because the software comes with a thoughtfully designed interface and extensive format support — all for free.
One of the key things that Zip Archiver has going for it is its intuitive user interface. To create and extract files, you can use a simple drag-and-drop process. There's also cloud support on board. This means that you can create a compressed file, upload it to your chosen platform (Dropbox, OneDrive or Google Drive) and generate a shareable link in one quick move. If you are not particularly fond of the drag-and-drop interface, you can opt to use the Windows context menu to manage the process.
Zip Archiver can manage dozens of compression formats. The only limitation of the software is that it's only available for Windows.
PeaZip
Pros:
Works with both Windows and Linux
Converts archive formats
Extra security features
PeaZip is another free compression software tool, and it works on both Windows and Linux. It's quite simple looking but does offer powerful compression and lots of security options. For instance, you get AES256-based encryption, two-factor authentication and a password manager at your disposal.
One of the unique features that PeaZip has is that it can, in a way, create RAR files. If you have WinRar installed on your device (whether its full version or trial), PeaZip can use the software to gain full RAR support.
Ashampoo Zip Free
Pros:
Easy to use
Supports all RAR formats
Powerful onboard encryption
Ashampoo Zip Free is a simple yet effective compression tool. It does exactly what you would expect from file compression software: it reads and writes archive files. Plus, there are some handy onboard extras that can help you repair and edit Zip files.
With Ashampoo Zip Free, you can create and extract files in ZIP, 7-ZIP, CAB, TAR (TAR, TAR.GZ, TAR.BZ2, TAR.XZ), and LHA formats. There is also support available for all versions of RAR.
The software also takes file security seriously, offering powerful AES encryption with 256-bit strength.
Bandizip
Pros:
Multiple compression formats
Drag-and-drop interface
High-standard encryption
Bandizip is a free tool for compressing and extracting files in a variety of formats. The software works with over 30 different formats, including RAR, RAR5, 7Z, ZIP, and others.
A nice feature is that the tool can extract files directly to the destination folder, bypassing the temporary folder. It comes with an easy-to-use drag-and-drop interface and multi-core processing options. What's more, you can also select a compression level from "maximum" to "no compression".
There is a high-standard encryption algorithm on board to keep your data safe.
Express Zip
Pros:
Clean interface
Lots of file formats supported
Encryption and password protection
Express Zip is another easy-to-use file archiving tool. With it, you can unzip archives and create Zip-compatible folders and files. There is a wide range of files supported: ISO, GZIP, MULTIDISK, ZIPX, LZH, ZIP, RAR, CAB, TAR, 7Z, ARJ, PKPASS, and more. Archives can also be converted to file formats like ZIP, TAR, TGZ, WIM, ARJ, and LZH. Sending your archived files over email only takes a few clicks.
The program's interface isn't much, but it's very easy to navigate. The layout is very business-like, and all the features are clearly labelled and quick to find. The tool also supports encrypted archives and features password protection.
ZipGenius
Pros:
Fully compatible with Windows
Lots of compression formats supported
Clean interface and encryption options
ZipGenius is compression software designed specifically for Windows. It is easy to use and supports over 20 compressed file types. You can use ZipGenius to create, edit and share zipped folders and files.
Just like with Express Zip, the interface is very straightforward. The program features big colorful icons that are easy to spot and read, which makes navigation quick and effortless.
With ZipGenius, you can perform batch tasks using the command line format. There is also an onboard CZIP encryption system to protect your data.
B1 Free Archiver
Pros:
Works on Windows, Linux, Android, and macOS
Setup wizard and tutorial
Data encryption
We complete our list with another free tool — B1 Free Archiver. The software comes with full support for the native B1 and zip formats. It can also decompress over 20 popular archive formats.
B1 Free Archiver can be used on all major operating systems such as Windows, Linux, Android, and macOS. It uses 256-bit AES standards for protecting data privacy.
The software is easy to use, and there is an intro for how the program works — and how archiving works in general. The interface is easy to navigate, and there is the drag-and-drop option for quick actions.
Featurewise, B1 Free Archiver doesn't particularly stand out among other similar programs. Its main advantage, however, is that it can be used on multiple platforms that other archivers fail to support.
Now that you have your selection of file compression tools, there is just one more thing we need to address.
While there is a common belief that compression is helpful when you send files via email or share them via a cloud service, it is not your only option. In fact, there may be a variety of situations when compressing a file may not be the best way to go. First, extracting a file or folder can be a rather difficult process — and the person you are sending it to may simply not want to deal with the extra complications. Second, you will need to make sure that your file recipient is using extraction software that is compatible with your archived file. Finally, while these are rare occurrences, data loss and file damage do happen during extraction.
The good news is that you don't need to compress your files anymore. FileWhopper is here to help you transfer files and folders of any size without compression.
With FileWhopper, you can transfer a file or folder of absolutely any size (even if it's a 10TB video folder). All it takes is a tiny app (which will auto-delete when its job is done) and a few clicks. The recipient of the data can start downloading it as soon as you begin the upload — there is no need to wait until the data is fully uploaded on your end.
To transfer a file or folder, you won't have to sign up for a pricey subscription. You will just need to pay for the data you are transferring — and you can also ask the recipient to make the payment. Your file transfer fee is calculated based on the item's size, and it's a quick and secure one-time payment.
FileWhopper goes to extra lengths to make sure your data is safe. The service uses zero-knowledge encryption, which is the highest available form of data protection. With it, no one will be able to access your data — except for you.
FileWhopper is very easy to use, and there are clear instructions for every step of the process. What's more, as a new user, you get your first 5GB file transfer for free so that you can check out all of the platform's features for free.