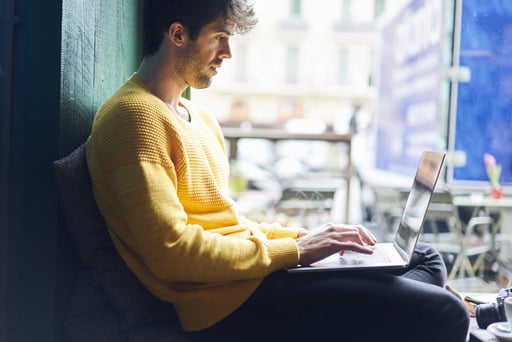 Numbers never lie. Statistics help us get a better idea of any situation. Nowadays, whenever a video is posted, its popularity depends on the number of 'views' that it receives. Depending on the video content and platform it was posted on, the views will either be enough to make it popular or will put it on the 'whatever side' like every other average video. So, what is the best way to share video files online for popularity and more views? Read on to find out.
At the top of the list is one of the fan favourites and most trusted video sharing sites - YouTube. There is even a proper name for those who create videos specifically for YouTube. They are known as 'YouTubers.' Every successful YouTuber has their own secrets to making a great video, but there are also some commonly known tips and tricks for creating great content. Both professionals and amateurs love how easy sharing videos on YouTube can be, especially when one has identified a niche with a huge target audience.
If you are not planning to become a successful YouTuber, check the other options of how to share videos online. They might prove successful.      
Vimeo
Vimeo is one of the platforms that follow tightly behind YouTube. This platform is not as friendly as YouTube, given that it's mostly comprised of animators, filmmakers, musicians and other creatives in the media industry. It's the best site for sharing content professionally with other artists. For professionals who want other established artists to take them seriously, Vimeo offers different paid account options. On the paid-for accounts, there is more exposure: more people get to view your content, and those are 'right' people from the industry, which is what matters the most. If you are interested in the most popular site for professionals, then use Vimeo.     
Snapchat
"Hi, Snapchat!" How many times have you heard this cheesy greeting? It's always loud and full of cheer, befitting of the platform. You can also post your videos and images to share them with friends on Snapchat. The platform comes with a unique 'self-destruct' feature that allows videos to be automatically deleted a couple of seconds after the recipient has viewed them. It's one of the best sites for sharing videos for something like the Outfit of the Day or to show your Makeup Glam to the friends on your list. Recording instant videos of up to 9 seconds is easy, and sharing them is even more fun. This app is most popular with the groovy young audience who post their 'wild escapades' at the moment.      
Justin.tv
This site is excellent if you're looking to stream a video. On justin.tv, users log in to stream presentations or events that can be viewed by a wide international audience. The free account is sufficient to post regularly. However, if you are interested in posting daily, best get the Pro account. There is a chatroom box for viewers to discuss the content of the material being broadcast. Thus, if you pay for a Pro account, your content must be interesting enough to warrant activity in the chatroom box.   
Vevo
Vevo is another interesting site that allows members to post and share their videos. For your personalised music videos and entertainment, use Vevo. By the way, you might be confused, yes, Vevo is a platform that is also integrated with YouTube. On YouTube, searching for videos shows the best results in Vevo. At the moment, there is no way to upload your own videos on Vevo. Just enjoy the great quality from the videos that come up in your YouTube search.       
Cinemagram
When one is searching for answers to "What are the best video sharing apps and sites currently available for public use?", Cinemagram makes it to the list. Some might argue that Cinemagram doesn't fully belong there because it allows users to create a cross between a video except and image but there is no sound. The videos on this site are more on the motion aspect of the video than the acoustics, which is also fine, depending on what you're interested in. Download the app on your Android or iOS device and film a short video of something. Manually select the area of the video you would like to be animated. This section is what is converted into a 'video' in the finished product. The video is an animation from the original video –  in layman's terms, a GIF image.
YouTube
Without a doubt, this platform is the number one for successful content sharing. If you would like to increase your viewership, create a YouTube channel. On YouTube, there is everything for everyone. If you have a special talent and know how to present yourself, then the chances of being a successful YouTuber are high. When posting videos on YouTube, you can use the top keywords as tags to make it easier for your audience to find the content. The correct tags make it easier for your content to pop up on the first pages of a Google search.
YouTube remains at the top of our list. That said, feel free to visit the other apps and sites we have listed here to find the one that bests suits the type of video you would like to post.
 If you're interested in how to find free video-sharing websites, you might also be interested in how to store your videos safely online, so read more information on platforms that provide you with cloud storage and other services.