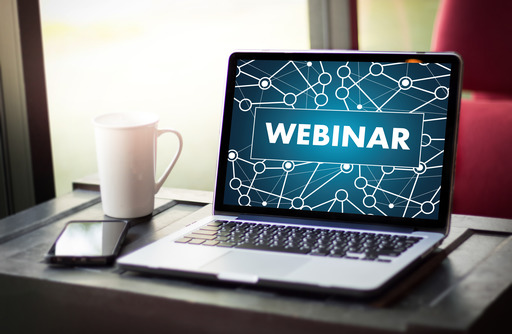 Get ready to take your virtual events to the next level in 2023! Webinars have become an indispensable tool for businesses, educators, and thought leaders to connect with audiences around the globe. If you're planning to host engaging and interactive webinars, having the best webinar software at your fingertips is essential.
Did you know that the largest webinar ever recorded had a whopping 35,000 attendees? That's right, tens of thousands of people coming together virtually to participate in a single event! It's a testament to the power of webinars in bringing people together and fostering meaningful connections.
Now, imagine the possibilities when you harness the right webinar software for your specific needs. From engaging presentations and live interactions to seamless screen sharing, attendee management, and analytics, the best webinar software offers a comprehensive suite of features to ensure a smooth and captivating virtual experience.
Join us as we explore the top contenders in the world of webinar software, highlighting their standout features, ease of use, and pricing plans. Whether you're an entrepreneur, educator, or professional, we'll help you find the perfect software to captivate your audience, deliver impactful presentations, and foster meaningful connections in 2023.
What Is a Webinar Platform, and How Does It Work?
A webinar platform allows you to educate, interact with, and sell to an audience via live presentation. Such tools let you (the host/presenter) include video, slides, and other interactions like offers, chats, and polls.
Not to be confused with a video conferencing platform, a webinar platform is purpose-built for hosting webinars or online seminars. It allows a presenter to connect with a large audience and share demos, training, and other information online.
Participants can see the presenter, but he or she cannot hear the participants – except on some platforms that combine both video conferencing and webinar features.
Participants can interact with the presenter by submitting their questions in a chat window or responding to polls. Users can also register and pay within a webinar platform.
Video conferencing tools like Zoom, Microsoft Teams, and Google Meet are specifically designed for running meetings virtually.
What Are the Benefits of Webinar Software?
When looking to drive sales through webinars, you need the best webinar platforms to engage your target audience and deliver a seamless experience. Webinars are a powerful tool for every marketer given the benefits they provide, which include, but are not limited to, the following:
Increasing lead generation. Webinars are ideal if you want to improve your lead generation strategy. For starters, attendees must register for your webinar via a registration form, plus you can gather audience engagement insights throughout the event. As a result, webinars are one of the top ways to generate high-quality leads.
Increasing audience engagement. Webinar software facilitates direct interaction with your audience through various features, like Q&As, chat, polls, and surveys, making it suitable for increasing customer engagement.
Delivering quality training and continuing professional development (CPD). Most webinars are designed for training purposes given their interactive nature. Presenters can utilize interactive features like graded polls and built-in tests and assessments for trainees.
Informing about product launches. Statistics show that 72 percent of customers would prefer learning about a product or service via video. No wonder more companies are using webinars to launch products and enable customers to envision them.
Promoting thought leadership. Webinar platforms allow thought leaders to share their expertise with thousands of attendees, boosting their credibility on a global scale.
With that in mind, what platform is the best for webinars?
The Best Webinar Platforms of 2021
Livestorm – Best for Automation and Demos
Livestorm stands out from the rest when it comes to running live, on-demand, or automated webinars. It lets you hold live events, detailed product demos, video podcasts, online courses, customer training, hiring sessions, and more.
The platform is accessible from any device – PC, mobile, or tablet – and works on any browser. What's more, it lets you host up to 1000+ people for any event.
If you facilitate product demos and training sessions regularly, you'll like how easy it is to get started on Livestorm. The tool takes care of most of the planning by providing auto-generated registration pages and event reminders. It even lets you send promotion emails, check their status, and personalize your emails.
The software collects data and insights from sessions, and they are viewable from the dashboard or in your CMS, integrating with your account.
Key Features:
Custom registration pages, branding, forms, and more
Detailed reports and analytics
Works on any browser, with just one click
Screen sharing capabilities
All webinar options, including live, demo, on-demand, and pre-recorded
Uses Zapier integration to connect to over 1,000 apps
Slack integration
Pros:
Excellent for product demos and live training
Supports multiple languages
Allows attendees to join by phone (when there is no internet connection)
Customizable backgrounds to make your presentations look more professional
Cons:
Sound and picture quality can be affected by your internet connection
Pricing:
Starter – free for up to 10 live attendees
Premium – $109 per month (billed monthly)/$99 per month (billed annually) for up to 100 live attendees
Enterprise – custom pricing based on your requirements
ClickMeeting – Best for Small Businesses
If you're looking for a high-powered webinar platform without a high price tag, ClickMeeting is your best choice. It's a web-based, feature-rich platform suitable for small- to medium-sized businesses.
It works on any device and is suitable for training customers and in-house staff, marketing, sales, and educating your audience about your products. You'll find step-by-step instructions to set up an event, so you can get started on your first webinar effortlessly.
Key Features:
Custom branding and registration page
Google translations of chat conversations
On-demand, live, automated, and paid webinars
Waiting room with agenda
Screen sharing
Integrations with Zapier, PayPal, and Moodle
Pros:
Competitively priced
Simple user interface
Supports huge virtual events of up to 10,000 viewers
Mobile application that makes it accessible to most attendees
Feedback via polls and surveys
Webinar content monetization, with PayPal integration making it easy to manage funds securely
Breakout rooms that allow each group to work on specific topics
Cons:
Too basic webinar templates compared to what some other webinar tools offer
Uses high bandwidth, especially for HD video
Pricing:
Free 30-day trial, up to 25 attendees
Live Plan - $25 per month (billed annually)
Automated Plan - $40 per month (billed annually)
Enterprise – custom pricing as per your requirements
GoToWebinar – Best for Large Organizations
GoToWebinar is one of the oldest platforms on the market, and it remains one of the best webinar platforms 14 years later. It works on any device, including your desktop, mobile phone, and tablet.
It allows you to invite up to 3,000 viewers to join your live stream directly from their browsers – no download required. What's more, you can promote your virtual event on GoToStage to draw a bigger crowd.
GoToWebinar lets you create on-demand, live, and pre-recorded events and custom email invitations, surveys and polls for participants.
Key Features:
Expert event planning and support
Custom registration forms and branding
Webinar templates
Flexible scheduling
Supports multi-presenter webinars
Attendee reports and event analytics
Source tracking to see which channel drove the most sign-ups
Pros:
Offers integration with popular apps, like Salesforce, HubSpot, and Google Calendar
Doesn't require much training to start using the platform
Allows participants to interact with presenter by raising their hands
Engagement dashboard to measure audience engagement and check remaining time
Cons:
More expensive than other platforms
Constant updates, which can cause some frustrations
Outdated and clunky interface
Pricing:
Starter - $89.00 per organizer per month, billed annually, for up to 100 participants
Pro - $199.00 per organizer per month, billed annually, for up to 500 participants
Plus - $429.00 per organizer per month, billed annually, for up to 1,000 participants
EverWebinar – Best Automation Features
EverWebinar is a powerful automated webinar platform that lets you broadcast a pre-recorded event that looks and feels like a live one. It's built into its sister product WebinarJam, allowing you to easily turn your live sessions into evergreen webinars that run on autopilot.
The software offers a fully automated solution and lets you interact with your audience via chat for enhanced engagement. It even lets you schedule pre-recorded webinars on a recurring basis and on a specific schedule to cater to audiences in different time zones.
Key Features:
Works on all devices in HD quality
Flexible scheduling system that caters to audiences in different time zones
On-demand webinars
Switch easily between WebinarJam and EverWebinar
Handle questions in real-time via live chat
Pros:
Convert your webinars into money-making events with live offer displays
Customize email reminders and create emails based on attendees' actions
Send SMS to participants
Fake your audience count to attract more participants
60-day trial for $1
Cons:
One-time fee that some people might find too high
Pricing
Monthly Plan - $99 per month, billed monthly
Annual Plan - $42 per month, billed annually
Biennial Plan - $34 per month, billed every two years
Demio – Best for Live Events
Demio offers one of the most modern, user-friendly webinar platforms to drive your business sales. Attendees can join from any browser and from any location – no download needed.
The founders of Demio adapted it to meet the demands of modern businesses, offering both automated and live webinars. It also offers fully customizable domains so you can brand your webinar experience.
Demio is a highly interactive platform, and it even lets you record your webinar and send it to all registered participants who didn't make it.
Key Features:
Event analytics
Launch offers and call-to-actions specifically designed to convert sales on the spot
Live, hybrid, automated, and on-demand webinars
Automated email reminders
Integration with other marketing apps, like HubSpot, AWeber, Mailchimp, and Marketo
Pros:
Allows you to upload slides or share videos right within the platform
Built-in analytics and insightful data like attendance and focus (in percentage)
Tons of tools to enhance engagement, such as chat, Q&As, and polls
Easy registration process
Cons:
Pricing
Starter - $34 per month, single host (billed annually) for up to 50 attendees
Growth - $69 per host, per month (billed annually) for up to 150 attendees
Premium – custom payment, billed annually, for 500+ attendees
WebinarJam – Best for Ease of Use and Selling
If you have zero knowledge of how to set up a webinar, WebinarJam is the best platform for you. Furthermore, it's quite affordable, with a 14-day trial for $1. The platform lets you stream directly to a YouTube page and offers secure, password-protected meetings.
It's best suited for selling a product or offers thanks to call-to-actions popping up while the webinar is running. It also supports live chat with attendees during webinars for seamless two-way communication.
The platform is designed for huge audiences and lets you create a one-time recurring webinar or an always-on room to go live instantaneously.
Key Features:
Excellent 24/7 customer support
Stream directly to YouTube
Pop-ups and countdowns to encourage participants to take action
Advanced live chat
Can handle up to 5,000 attendees at one time
Automated recordings
Flexible scheduling
Works on multiple devices
Advanced email and SMS system
Pros:
Easy to set up
User-friendly interface and dashboards
Vast library of templates for easy customization
Available for iOS and Android devices
Enables attendees to join in while presentations are in progress for improved interaction
Automated recordings of your live webinars
Cons:
Requires purchasing EverWebinar for automated on-demand webinars
Lacks third-party app integrations
Pricing:
Starter - $39 per month, billed annually, for up to 100 attendees
Basic - $79 per month, billed annually, for up to 500 attendees
Professional - $229 per month, billed annually, for up to 2,000 attendees
Enterprise - $379 per month, billed annually, for up to 5,000 attendees
Livestream – Best for Educational Institutes and Corporate Clients
Are you a big business that has already built relationships with your target audience? Look no further than the Livestream webinar software. The tool focuses on more than just webinars. It hosts live streaming productions of the highest sound and picture quality.
You can stream from any device across social media platforms, like YouTube or Facebook Live, or on your own website to engage customers, staff, or clients from around the world.
There's no limit to the number of participants, and users praise it for great audio and video quality.
Key Features:
Unlimited events, attendees, and storage
Brand control
Live stream monetization with subscriptions, apps, and PPV
Enhanced privacy and security
Pros:
Intuitive, easy-to-use interface
Engage with audiences via custom registration forms, Q&As, moderated chat feed, and live polls
Stellar 24/7 customer support
Best video and audio quality even with limited bandwidth
Cons:
Lacks some marketing features typical of webinar platforms
Pricing:
Premium - $75 per month, billed annually
Enterprise – custom pricing package
Vimeo OTT – contact sales team for more details
Free Webinar Platforms
If you do some basic webinars, you can use a free webinar platform. However, keep in mind that free services offer limited features and a limited number of attendees. Therefore, they might not be the best options if you want to reach a wider audience.
That said, what free platform is best for webinars? There are several, the top ones being
ON24,
Zoho Meeting,
Facebook Live,
Adobe Connect, and
FreeConferenceCall.
Share Large Files and Folders Online Hassle-Free
If you work remotely, you know how stressful it can be to share large files and folders online with your clients, employer, or co-workers. The good news is that you can now do so via a reliable, subscription-free tool like FileWhopper. It's an online file-sharing service that allows you to send files and folders of any size in a fast and secure manner.
The best bit about FileWhopper is that it's a pay-as-you-go service – you only pay for the file/folder you're sending depending on its size. What's more, your data's safety and security are guaranteed thanks to zero-knowledge encryption. It means only you and your recipient will have access to the password with which your data is encrypted since it isn't saved on FileWhopper's servers.
Another great thing about this service is that it uses a tiny app to simplify the file upload and download processes. Apart from speeding up your file transfers, the FileWhopper app also ensures seamless file sharing.
Your transfer will pick up from where it left off if it is interrupted by a system error, network connection issue, or power outage. Plus, your recipient can begin to download your data the moment the upload starts. The app auto-deletes as soon as the transfer is done, so you won't have to remove it manually.
Try FileWhopper today and send your first 5 GB for free!