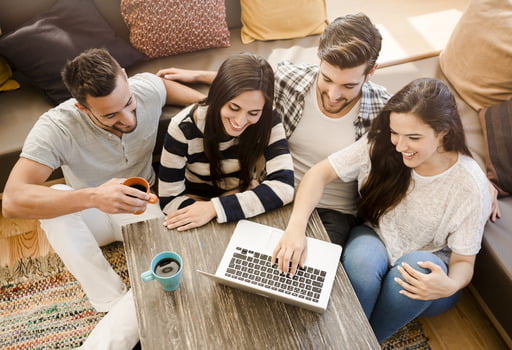 Have you ever tried to send a large folder online? One that is about 100 GB or larger in size? That's a huge challenge, take my word for it, because almost all file-sharing services limit the maximum file size that you can upload. To be honest, I'm not OK with that, so when my sister asked me to share my famous movie collection with her, I thought it would be great to find a service that doesn't have any file size limits and allows transferring huge files and folders at a reasonable price. The thing is, my collection is quite large, about 150 GB in size. Naturally, I didn't want to waste my time and compress it, so I knew a file-sharing service that allows transferring large folders online would be my savior.

I googled the problem in the hope of quickly finding a smart solution, only to run into a multitude of articles touting different services and their advantages. It was all fine, but I know too well there is a catch to everything, so I checked the price lists and offers, and guess what - there were excruciatingly tight limits on the amount of data I could transfer or unbelievably high prices for monthly subscription plans. I was literally on the verge of buying a hard drive, copying my large movie collection to it, and sending it to my sister by post, but lucky me, I stopped by Quora and saw the question What service can I use to send huge (100 GB) files? One of the answers mentioned an interesting service called FileWhopper: no monthly subscriptions, no file size limits, total security, no need to compress large folders. Almost everything I needed in one place! So I decided to check FileWhopper out and share my large movie collection with my sister using this service.
How I created my first order and personal account on FileWhopper
The FileWhopper website is quite straightforward. On the main page, you need to choose a file or folder from your computer to get a price quote.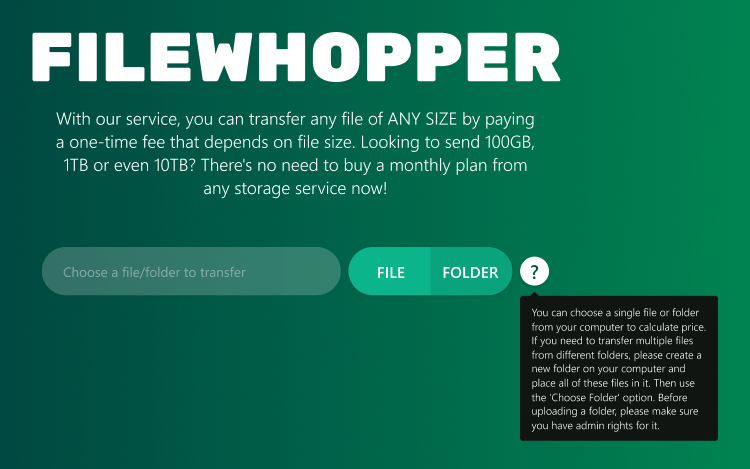 I've chosen my folder, which was "The Greatest Movie Collection Ever", and the price was only $6.5 (so cheap for sending such a big folder!) And there was more to it: in your personal account, a unique transfer ID is used instead of the real folder name after completing the order. You see, security comes first for FileWhopper.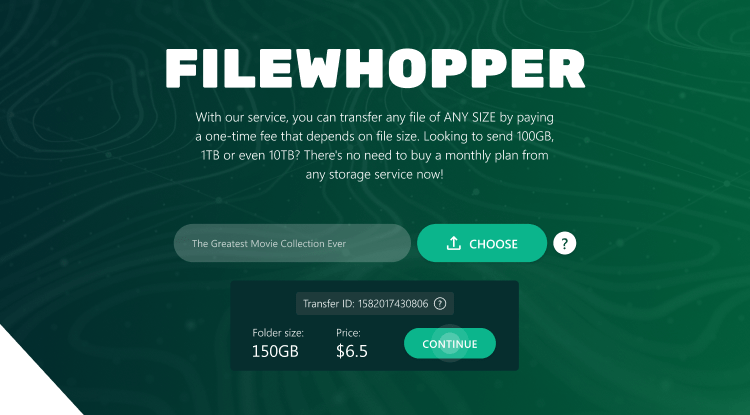 After clicking the Continue button, I saw the page for reviewing my order and adding some additional services. There are 3 options to choose from:
14 additional days of folder storage
5 additional downloads of your folder
Folder insurance
My initial price of $6.5 included one download, and this was enough for me to share the folder with my sister. So I decided not to add any additional services to the order.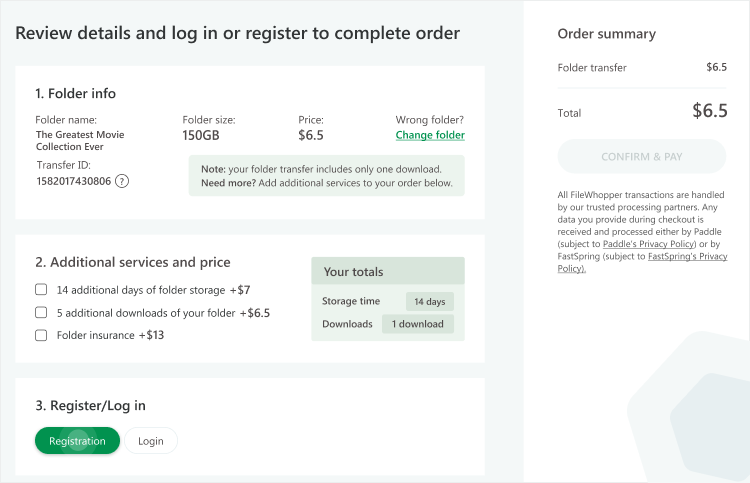 To be able to pay for my order, I created a personal account, which was a piece of cake. All the information that you need to share is your email and name. After that, you will get a verification code in your inbox, copy it, and paste into the registration window. And don't forget to create your personal password for the account!
How I uploaded a large movie collection with the FileWhopper App
My payment went smoothly with PayPal. I received the check in my inbox and was able to see all the payment details.
After that, I was redirected to my personal account, and there I saw that my folder upload was actually pending. To start the actual transfer, I needed to click the button "Start transfer" and get the FileWhopper App.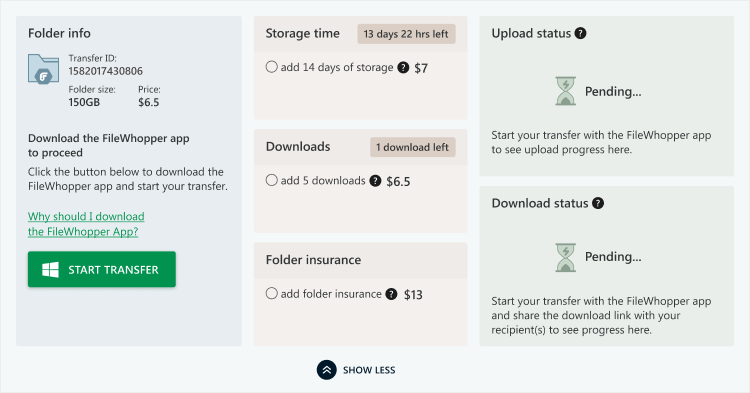 The FileWhopper App ensures the integrity of your data, so even if your internet connection drops, the upload progress won't be lost. So smart, if you ask me! You see, no browser is a good option to transfer large folders like mine. When faced with an error or connection loss, you lose your uploaded data and have to start all over again.
After opening the FileWhopper App, I created a password for my folder. Basically, this was the process of encryption so that no one could get their hands on my data without this password. Well, I was going to share it only with my sister 🙂
Then I specified the uploaded folder's location on my PC and the magic began!
I lost my internet connection twice during the process, but the app resumed its job automatically as soon as I got my connection back.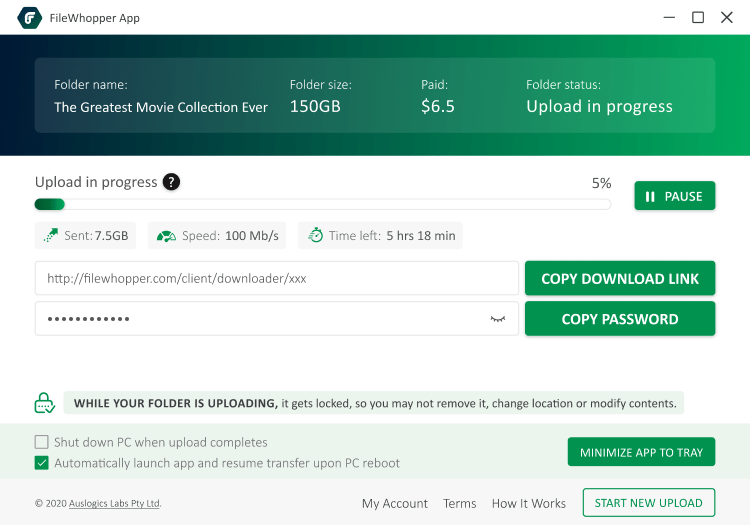 All in all, using FileWhopper is plain sailing. The prices are reasonable, and the app is easy to use. FileWhopper's support team is the cherry on the cake: I asked some questions, and they answered very promptly and explained everything in detail.
Would I use FileWhopper again? Sure! I think this service has a great future before it:)