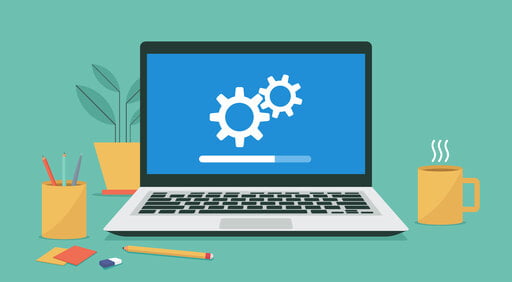 OneDrive is generally a very reliable way of storing and sharing files. However, from time to time, you may run into issues when using OneDrive. For instance, some users have reported that their files don't synchronize correctly, leaving them unable to use their saved data.
If you are also having problems with OneDrive, you are probably wondering how to get rid of these issues so that you can use the program normally. In this post, we will tell you how to use the OneDrive Troubleshooter to fix the problems you are having.
What Is the OneDrive Troubleshooter?
The OneDrive Troubleshooter is a Windows utility that has been designed to fix issues that users experience with OneDrive. More specifically, it is capable of solving the following frequently reported problems:
The user is unable to connect to OneDrive.
The user is unable to upload files or folders from their Windows PC to OneDrive.
OneDrive files or folders are missing on the user's computer.
The user can't see OneDrive in File Explorer.
The OneDrive icon is missing from the notification area.
The user can't access the OneDrive Sync Engine process in the Task Manager.
The user is prohibited from saving a file or folder to a specific location.
So, if you are having sync issues or any other problems similar to the ones described above, the OneDrive Troubleshooter should be able to help you solve them.
Where to Get the OneDrive Troubleshooter
If you are running into the issues we've mentioned above, the first step should be to check the official troubleshooting guide on Microsoft's website. If you can't find a suitable fix in the guide, you should go ahead and try the official troubleshooter.
You should find the link to the OneDrive Troubleshooter at the end of the troubleshooting guide. You will need to download the program and then run it.
How to Use the OneDrive Troubleshooter for Windows
The OneDrive Troubleshooter is a very straightforward program and works in pretty much the same way as all the other troubleshooting wizards in Windows.
When you run the tool, it will inform you that it can find and fix issues related to OneDrive.
If you click the Advanced link at the bottom of the window, you will learn that there is an advanced option titled "Apply repairs automatically". In most cases, it is enabled by default.
To start the repair process, click the Next button.
The program will start running several checks, including checking for symbolic links that may negatively impact OneDrive's functioning.
Once this process is complete, the troubleshooter will ask you whether you want to send the results of these scans to Microsoft.
If you choose to send the report to Microsoft, get ready for this process to take quite a bit of time — especially if you store a lot of data on OneDrive.
After you provide your confirmation, OneDrive will suggest solutions to the issues you are having.
In a lot of cases, it will start by collecting more data. This can take quite a bit of time because the process involves collecting logs for OneDrive, adding information to some system files used by OneDrive and other background activities.
Once the troubleshooter has collected all the data it needs, it will start fixing the issues. This may take several minutes.
When the process concludes, the OneDrive Troubleshooter will show a list of all the issues it has detected and provide a report on what has been done to fix them.
So, is the OneDrive Troubleshooter worth using? We'd say definitely yes, but make sure you are OK with the fact that the repair process will take some time.
However, if you are looking for ways to share data online right away and don't want to spend time fixing OneDrive errors, you should know that OneDrive is not the only solution. For example, you can try FileWhopper, which is a relatively new service for sharing files and folders of any size online. It is different from OneDrive as it has been designed for sending data instead of storing it — but it works really well.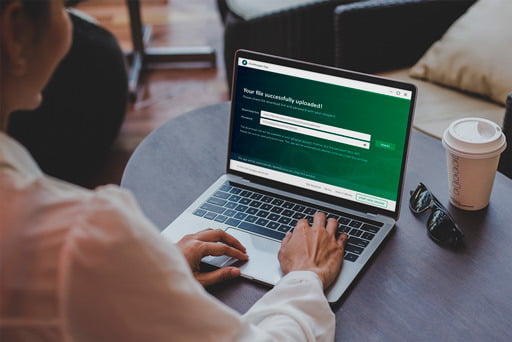 Since FileWhopper operates independently, it is safe from sync and other similar errors that you could run into when using OneDrive. Moreover, FileWhopper doesn't make you sign up for a monthly subscription – it works with one-time payments that depend on the size of the file or folder you need to send. You can use it right now if you are in a hurry and want to send your data without performing any troubleshooting steps.
The service offers the free transfer of a file or folder of up to 5GB to all new users, so you can give it a test drive and see whether you like it or not.
[fwa-calculator]
Here are some advantages of using FileWhopper:
No monthly fees, no obligations — simply pay as you go. Your file transfer fee depends on the size of the file or folder that you are transferring.
No file or folder size limits. FileWhopper transfers any type of data of any size easily. You can send videos, photo albums, movies, and even software.
The program uses zero-knowledge encryption for top-level privacy protection.
The service is really simple and doesn't bother you with options and features that you will never need. It also doesn't require your files to sync, keeping you safe from a variety of sync errors.
All you need to do is upload your data to FileWhopper, share the corresponding link and password and wait for the delivery report.
The program uses a tiny app that facilitates the transfer process and resumes it if an Internet failure or computer shutdown occurs. The app will auto-delete once the transfer is complete.
Sounds like a good alternative to OneDrive? Just give it a try and you'll love this service.