If you are working as a videographer or planning to become the best filmmaker ever, you need to buy or rent video equipment for your projects. To buy every single piece of gear you need is quite budget consuming and almost impossible.
So the best decision is to rent gear only for the period of time when you need it for shooting. At the first glance, you may think that renting is a very simple task, but we recommend that you don't to rush to such conclusions. In this article you will find useful tips for saving your budget and making the rental experience enjoyable.
1. Save Budget without Losing Quality: Slightly Older Gear
Getting only the latest models of every piece of gear is impossible and very expensive. There is a more reasonable solution: look for slightly older models of gear. This way you will cover all your needs for a particular project without overspending. Three or four-year old cameras are cheaper than the newest models, but it doesn't mean that they are inferior in the resulting video quality.
So, when choosing a camera for renting, remember that even if they are three or four years old they are still pretty good and can create stunning images.
By the way, depending on the project sometimes you need to have a camera with a lower resolution for getting the best shots. For example, it is better to rent a 1080p camera for 1080p web delivery projects, this way you will save money vs. renting a 4K camera.
There are a lot of budget DSLRs that may fit all your needs, especially if you are only a beginner.
2. Online Rental Platforms
Nowadays, you can find everything you need on the internet, even rental services. And it is very convenient being able to open an online catalog, go through all available models of gear and compare prices. You can find everything that you need in minutes, even in your neighborhood.
There are different online camera rental marketplaces that offer their services to independent companies, individuals and rental houses. Some of them are:
In addition, you can use KitSplit as an informal social network. For example, you might meet new people who are video editing professionals and can give you valuable advice on how to use video gear properly.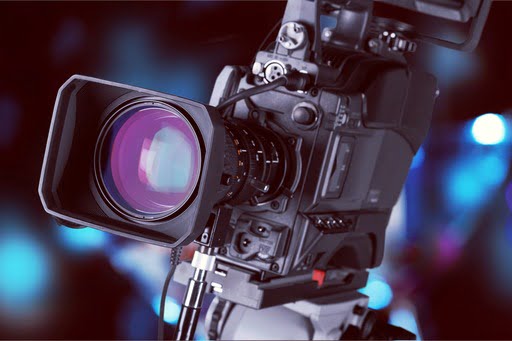 3. Kit is a Good Offer
If you are looking for a lot of different video gear, it is better to go through kit offers. This way you will get all the relevant accessories to do the job in one package. Kits are a very good idea, because you can be sure that all the parts that work well together are already there.
But unfortunately this tip is not very budget saving, it is more about saving your time (which is also a valuable resource). You may not need some gear in the kit, but you can't take it out to drop the price, because that's not how it works with special offers.
Also, if you decide to take a kit, check the compatibility of all included components first. If the parts do not work together, your small savings won't be worth the hassle.
4. Renting Gear Only in Nearby Locations
You definitely need to evaluate how long it will take you to get to the place where you are going to rent video gear. If it is really far away, you will spend money on getting there for both pickup and return. So, to better understand how much it will cost you to rent gear, sum up all costs for renting and taking cabs or driving to/from the place. This way you will see if this offer is cheaper, or not really.
The best idea is to find gear for renting somewhere in your neighborhood. It makes more sense because sometimes equipment may break and you may need to urgently exchange it. It is also useful to establish a good working relationship with whomever you rent from, as you may need to ask them for advice or help with various aspects of using the gear for your projects.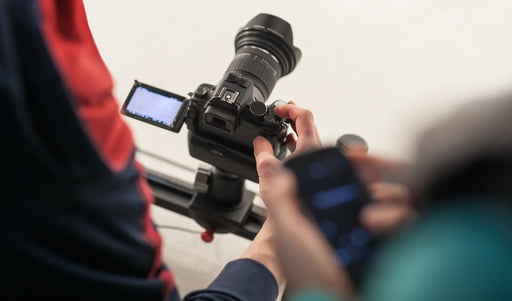 5. Share Your Shooting Plans
Do not keep all your shooting plans a secret from the person you're renting gear from. Why? Because there is a chance that you will get valuable advice if someone has already dealt with the same kind of project like the one you'll be working on. Good tips may help answer important questions you might have missed earlier. It is always best to have more time to solve problems than have to deal with them on shooting day and lose time.
If the person or company owns gear, that means they probably use the gear professionally. These people can try to help make your production process as painless as possible. You just need to give them some perspective into your video shoot plans.
6. Plan Enough Time
A classic mistake is not to plan enough time for comfortable pickup or drop-off of video gear. You should understand that renting filming equipment can be quite a complicated process. Plus, you are going to use this gear in high-stakes situations, where losing ten minutes because of some problems with gear can result in you losing a good shot.
When picking up equipment, you should have enough time to ask all the tricky questions about working with it, and also to try different setups. The key is to schedule your day so you have time for testing everything before the shoot.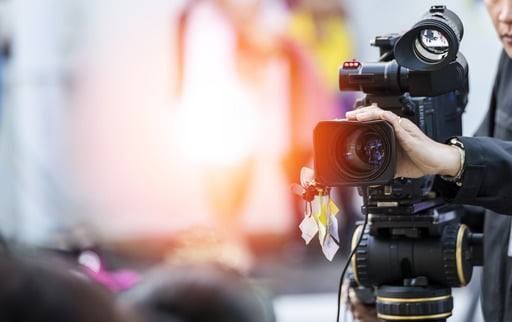 When your video project is all done, there is always the big issue of how to send large video files online without losing quality in compression and without spending too much, as large file transfer can be expensive. Try using FileWhopper. This service is the best choice for sending large video files online. The price is very fair: you pay a one-time fee depending on your file size, no need to spend your money on a monthly storage plan. How does that sound? We think this option is one of the best for sending really large files online.
Hopefully, you found some interesting and useful tips in our article. Have any questions? Ask us in comments below!