It can take a lot of time to upload video files to the Internet, as they are often very large, so choosing the right place to store video files that is user friendly and has all necessary features for video streaming is an important step.
Apply the recommendations listed below to find out more about how to send large video files, so that you make the most of the time required to finalize the upload. As soon as you get familiar with the process, it will get simpler every time you want to send large files or upload videos.
The bandwidth that you pay for and that is accessible during upload is a major factor that defines the time required to send large video files online.
Select a Website to Host Your Video
Many websites support video sharing, and every website has its unique set of features that you might find useful. To choose the best video hosting website for your needs, you should find out the range of features each website has to offer. Features like technical capabilities and social applications should be considered for a better choice. Facebook and YouTube are evidently the biggest ones, but it is up to you to pick any website you like.
There are services used for storage or private sharing, such as Dropbox or Box. These websites offer cloud storage for your video files and let you share videos via a link with your family or friends. A subscription fee may be charged if you exceed the storage limit.
To upload a video to your own website, the best way is to use a content delivery network, which will host and stream your content for a fee. Most CDNs provide custom-tailored video players and content management systems allowing you to schedule video publication.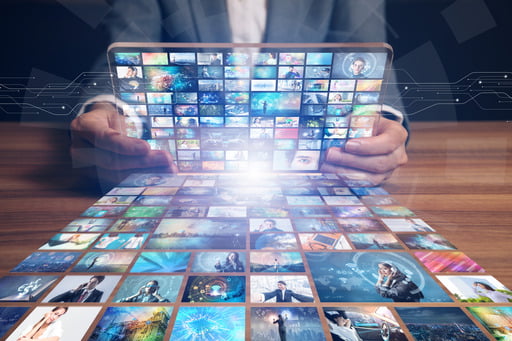 Compress Your Video
When working with various file hosting websites, they usually require that you compress your video before uploading it. Pay attention to the file requirements the service has, such as video format or size, and the length of the video you upload. Make sure they fit your needs. If your video file is bigger in size or length than what is required, most video editing software tools offer custom export controls for you to output the video in a convenient format and size. Even though a particular video hosting website has its own limitations that you should check first, most websites support uploading MP4 videos.
Free video converters may help you solve the issue with the wrong video format.
Best Way to Send Large Files
If you don't need your video to be streamable like on YouTube, there is another cool and easy way to send large files over the internet, which is using file sharing services, such as FileWhopper.
FileWhopper lets you send huge files as much as 1TB in size over the Internet. A tiny desktop app is provided to enable big data transfer that ensures data safety and encryption in the process. You can transfer a file that is up to 5GB for free. If your file is bigger, the price depends only on its size and makes up a one-time fee. Your files will be stored for 14 days for free. During this time you can generate a link to share with your recipient for one-time download, or you can opt to purchase a longer storage period.
The concept of FileWhopper is that it lets you send large files or folders from 1 user to another for a 1-time fee per transfer depending on the file size, no mass recipients intended. So its biggest advantage and unique feature is that you don't need to purchase a monthly subscription to transfer a big file once in a while. Give it a try, you won't regret it.
Another answer to the question of how to send large files without streaming them over the Internet is using file sharing services without uploading files to the website, but using email instead. The file is transferred via email to your recipient and then deleted from the server after the transfer is complete, unlike the way YouTube or Facebook work.
File transfer services that use email, and services that delete the file after the transfer completes, might come in handy to those who worry about privacy.
We hope this article showed you the ways to send large video files online, including through file hosting websites, file sharing services and video streaming services with their requirements and limitations. Depending on your personal needs and purposes, you can use this information to choose a service that works best for you.
Enjoy!