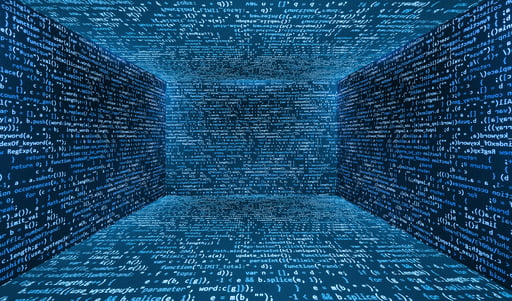 FTP (File Transfer Protocol) remains a popular method of file transfer to date despite the risks and restrictions associated with it. This is probably because it can be used to quickly share a wide variety of data. However, in this short piece, we'll be looking at why businesses should switch to the alternative, namely VDR (Virtual Data Room).
What is VDR good for? Keep reading to find out.
FTP vs. VDR: Which Is Better?
FTP is a client-server communication protocol created in the 70s by an MIT student Abhay Bhushan. How it functions is quite straightforward: On the active side of the connection, a client sends instructions to the server. The server, which is on the passive side of the connection, receives and processes the instructions. This principle grants users access to the server's services or network resources, allowing them to surf the web, download files, and so on.
Nowadays, FTP just doesn't cut it anymore for businesses; even with the introduction of FTPS (the encrypted version created to provide optimal data security), it is neither cost-effective nor convenient for everyday use.
Considerable time and specialized IT services are required to set up and maintain the server. And even more so if you are shooting for data sharing control similar to the VDR standard – in such a scenario, the IT team would have to oversee security, enforce additional systems, and be conversant with how Unix permissions, UX principles, and various areas of communication networks work.
FTP is still a good option for your business as long as sharing large volumes of non-confidential data is concerned. But even then, the system structure will be too technical and challenging for a regular user.
On the other hand, VDR is a dedicated tool designed to provide you with maximum security during the exchange of sensitive data. It is also very convenient to use. This is an obvious advantage, especially for non-IT users.
VDR is designed in accordance with UX principles and serves better than FTP.
Advantages of VDR over FTP
A good file-sharing solution must offer security and user convenience. We'll now break these core values down and take an in-depth look at the benefits of using Virtual Data Room, as against FTP:
1. Easy Implementation
Setting up an FTP server takes time and requires a special skill set. VDR, on the other hand, does not take time to set up (it does not require any installation and can be configured within 15 minutes). It is also very user-friendly.
2. An Intuitive User Interface
FTP servers usually do not have an interface. Users simply open a folder and copy/paste files. You may also have to implement additional programs during an upgrade. In contrast, Virtual Data Room has an interface with easily recognizable features for performing various tasks. It is very intuitive and user-friendly. VDR has been shown to considerably speed up activities due to its handy file operation tools.
3. A High Level of Security
You'll need a good IT team to ensure the safety of your files on an FTP server. On VDR, however, your security is assured. Data protection here complies with GDPR. EV SSL 256 bit- encryption is used in data sharing.
4. More Functions
FTP is for basic file transfer, while on VDR, you can perform a variety of operations, including advanced document search, generating user activity reports, granting access to selected files, and much more.
5. Backups
There's little chance of you losing your data in VDR as the platform continually backs up your data. Although some FTP providers offer data recovery, many don't. When inexperienced users of FTP accidentally wipe off crucial data from the platform, getting back those files is almost impossible.
6. Complete Data Control
VDR allows you total control of your files at all times. As the administrator, you can set limits to privileges and control what other users have access to. You decide who can open, view, read, print, download, share, or copy and paste files on the platform. Even after a user has downloaded a file, you can still revoke their access to that file. This can prevent the leakage of your sensitive files.
7. Easy Monitoring
Monitoring activities on FTP is difficult and most times impossible. You won't be able to track uploads on the system or generate reports for your company. If a data breach occurs or a file is mishandled, tracking the source can be a struggle. The same cannot be said for VDR. There is complete transparency. You can easily monitor and review users or data on the easy-to-use central management dashboard.
Conclusion
Virtual Display Room (VDR) beats FTP in every way. With VDR, you can efficiently and securely share any type of file both within and outside your establishment. It offers you peace of mind with its friendly user interface, not to mention that it has a customer service department that users can reach out to and have their problems solved in a timely fashion.
FTP servers do not meet current UX standards and won't bode well for the image of your company. Consider making a switch today.
If you are looking for a pay-as-you-go service for transferring large amounts of data, then FileWhopper is your best option. This service places no limits on the size of files and folders you can send, and no subscriptions are required to use it. You can send highly confidential data using FileWhopper since your transfer is protected with military-grade encryption.