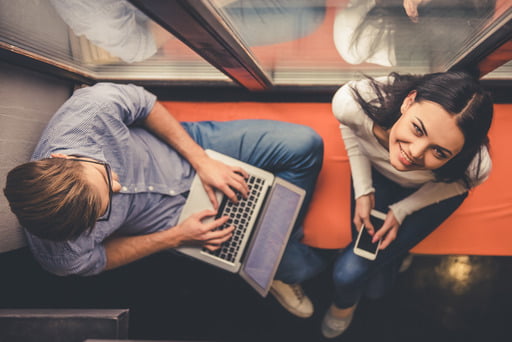 When you read the term "social media", the initial imaginations that come to mind include entertainment. That's because social media platforms are mostly about that. The idea of getting connected to your friends, colleagues, and family members and making new friends couldn't be far from having fun. That's the nature of social media: it gets one's mind relaxed and has become a recreation area for most individuals.
Almost everyone with Internet access holds an account on at least one of the social media platforms. It can be LinkedIn, Snapchat, Twitter, Facebook, or Instagram. Keeping in touch with your loved ones is easy via social media platforms. Thanks to the nature of these platforms, people now share almost everything happening in their lives. From events attended to funerals and weddings, there isn't a limit to what can be shared. Social media can also help one build a solid career as it lets you follow experts related to your field of specialty, be in touch with head-hunters from all over the world, and showcase your knowledge and expertise to the world.
While some people just use social media for minimal interests such as reading news, to many, social networks have become a major part of their lives. It is no longer a doubt that our lives are now intertwined with social networks, thus raising the concern of keeping safe while using any of these platforms. Remember, cybercriminals use social media to target both businesses and individuals. Social media platforms are internet-based, which means most of the information concerning users is stored in remote servers. This is attractive to cybercriminals who are always targeting personal information to achieve their nefarious goals.
Therefore, while on these social media platforms, one should practice certain behavior to keep safe at all times. For the last decade, we have read news about social media stalking, which leads to grievous bodily harm, robberies, and psychological damage. It doesn't stop there: through social media, many individuals have lost their finances, reputation, and even their entire careers to cybercriminals.
For situations similar to the stories mentioned above, privacy, as well as security, should be everyone's priority when using any of the social media platforms. In this guide, we will go through the best practices to help you keep your security measures high and your privacy watertight on social media. We will also go through the security tips that you can apply to keep your valuable personal data secure. Instead of generalizing about the platforms, we will first address each of the leading social media platforms individually before highlighting the general steps to keep your data safe.
How to stay protected when using Facebook?
With over 2 billion users, Facebook is the most used and popular social platform at the time of writing this article. Almost everyone, including companies, has a Facebook account. Moreover, the platform has excellent tools to help both individuals and businesses to connect with others efficiently. For businesses, reaching the target market via Facebook has proven to be more effective. The platform helps individuals to connect easily with friends, families, and colleagues.
However, Facebook is a platform where both individuals and businesses share a lot of vital information, such as their current location, pictures, and schedules. As a result, it is easy for cybercriminals to build a profile of a particular individual via Facebook. Therefore, keeping your Facebook account actively secured is of utmost importance to protect personal data.
Thanks to the Cambridge Analytica and Facebook scandal, which saw over 50 million account holders' personal information leaked, a lot of questions were raised on how Facebook handles users' data. Whatever the consequences, this worked as a wake-up call to everyone on the platform to take their account privacy and security seriously.
Here are the basic tips of keeping safe while on Facebook:
A password is not meant to be shared, so you should not give it to anyone regardless of the authority they claim to have over you. You should create a unique password, and it has to be strong. Do not take lightly the password scale that measures its strength. Use the tool and make sure your password hits the strongest possible mark on the scale. Moreover, you can use a password manager to stay protected online.
After using a computer or device shared with others, remember to log out. Moreover, you should never save your password for auto-login on a device/computer you share or that is not yours. You mustn't check the "Keep me logged in" feature when signing into your Facebook account using a shared device.
Activate the two-factor authentication (2FA) feature to add a verification layer on top of your password to strengthen your security. This feature requires further authentication after approving your password during login by sending a code to your device. This means even if someone manages to crack your password, they will need to go through the authentication phase to enter into your account.
Accept friend requests from people you have verified or know personally. On Facebook, we tend to trust anything sent by people within our friend zone. Therefore, you should be careful when accepting friend requests as on Facebook, fake accounts are used to impersonate people or spread malicious software.
If you suspect that your Facebook account has been compromised, you should report immediately by accessing this link.
Security measures to keep your Instagram account safe and secure
Instagram is more focused on photo and video sharing and lets users explore beautiful places and exciting events. The platform is excellent for visual artists as it lets them showcase their talent and promote their end-products to a wider audience.
As already established above, when sharing personal information, privacy and security risk levels increase. Having managed to hit over a billion users, Instagram has become one of the most targeted platforms by hackers. The platform seems to take its security measures seriously as it recently announced its intentions of boosting its security by adding support for third-party authentication apps to its two-factor authentication system and enhancing its account verification feature. All of these features are a great step towards promoting a safe social media platform. However, it all boils down to users being sharp enough to keep their accounts secure. Apart from these new features aimed at enhancing security, here are some of the tips to apply when on Instagram:
Turn on the 2FA feature to add an extra layer of protection to your account when logging into Instagram. By implementing this feature, you are a step ahead of your attackers as they won't be able to take over your account even after breaching your password.
Use a strong password and change it regularly – every month, to be precise. This way, no one can easily guess your password even if they are close to you. It also helps prevent nuisances or exes who used to be close to you from gaining access to your account.
Don't easily give access to third-party applications before verifying them. Moreover, you should revoke access to apps that are no longer of use to you or to apps that appear suspicious.
When posting your photos and videos, avoid sharing sensitive data. In most cases, people don't pay attention to the background of the pictures or videos they share. However, this is what criminals use to identify items such as safe boxes in your house. Current location sharing is also a giveaway as it tells predators where you are. Be careful of the check-ins that you make at home, work, or on vacation as they can easily help someone build a precise schedule.
Keep your account private to only share photos and videos with people that you approve of, such as colleagues, friends, and family members.
Tips to keep your Twitter account secure
Everyone loves tweeting, and that's why Twitter is so popular. Be it for personal or business use, Twitter is the way to go if you are looking to embark on a massive promotional spree. Tweeting helps you communicate with others and stay updated with current affairs. While using the platform is all fun and games, you shouldn't let your guard down. Stay vigilant on Twitter by applying these security tips to keep your account safe:
Use a password manager to encrypt and secure your password for your Twitter account. A password manager will help you not worry about the difficulties of remembering a strong password. If you have multiple accounts, you don't need to get multiple password managers. A single password manager is capable of protecting all of your social media account passwords.
2FA is essential as long as you have an online account. It gives that much-needed extra layer of security to your login process. Your password is the first line of defense. However, with 2FA in place, you get a second yet no less strong line of defense so that even when attackers gain access to your password, they will find it hard to take over your account.
Turn on the "Protect my tweets" option. You can do so by accessing Settings and Privacy and then Privacy and Safety. This feature will give you control over who can view what you tweet.
Suspicious links that you receive privately shouldn't be clicked. Otherwise, you might become a victim of a phishing attack. Rather block and report the user who sent a suspicious link after having failed to verify their account.
Take note of the third-party applications you install on your device. Pay attention to what access they demand and ensure that it is necessary for the functionality of the app even if it is trusted.
Delete your browser history and login details if you are planning to give your device to someone else. The same applies after using a shared device – make sure to erase your login credentials and clear your browsing history.
Tips to keep your LinkedIn account secure
LinkedIn is ranked number 1 as the largest professional social platform with over 500 million active users. The platform delivers an environment that brings professionals from all corners of the world together. This social network keeps you connected to individuals that you studied or worked with in the past and helps you get in touch with the ones you wish to collaborate with on a professional level. The place is also effective in finding freelance work and applying for dream jobs.
Despite LinkedIn being the most professional social network, you should keep an eye out for phishing attacks and other forms of cyberattacks. Since LinkedIn is a professional platform, this is where people share their most professional and sensitive information. Therefore, keeping your LinkedIn account secure is of utmost importance. Here are some of the tips that you can apply to keep your account safe when using LinkedIn:
Avoid using a generic password that is easy to guess or crack. Don't be like the Australian government workers who left their systems vulnerable by using a generic password such as "Password123". Secure your LinkedIn account by generating a strong password that is hard to crack or remember.
Use a password manager to encrypt, store, and fill in login credentials. Have you ever heard of keystroke reader apps? Well, these are what hackers use to record keys entered on your keyboard. By monitoring your keystrokes, hackers can easily obtain your password. Therefore, a password manager that fills in your credentials automatically will help you bypass that risk.
Of course, the idea of using LinkedIn is to get exposure. However, you should make sure the data you expose is not sensitive as not everyone on the platform has good intentions.
Malicious third-party apps are the deadliest weapons used by hackers nowadays. Be careful of what kind of access you give to third-party apps if you connect them to your LinkedIn profile. Make sure only the trusted apps are authorized. If you are not sure about the developer of an app, don't give it permissions.
Pay attention to the messages you receive. Don't let your guard down and click on any link that is sent to you even if it's promising you a dream job. First, verify the sender or rather use a device that doesn't contain your vital information. You can also install a virtual machine that you can use to test any untrusted links.
As you can see, all social media accounts have loopholes when it comes to data privacy breaches and other malicious ways. Therefore, it is up to you, the user, to stay vigilant and keep criminals at bay by applying the necessary steps towards strengthening the security of your account. You don't have to be a rigid social media account user, but by just following these simple steps, you will minimize the risk of exposing your sensitive data via social media.
While on the topic of keeping safe online, let me introduce you to one of the trusted large file transfer methods online – FileWhopper.
Developed and designed by a trusted Microsoft partner, FileWhopper is a formidable brand that focuses on transferring large files and folders online fast and securely. You don't have to worry about committing to monthly subscriptions because FileWhopper lets you pay for what you wish to share. Moreover, you can send a file or folder of any size. Your order includes storing your uploaded file or folder on the servers for 14 days before they are permanently deleted without leaving any traces. Therefore, you don't need to worry about your files being exposed to unwanted people. Topping it all off, you can extend the period of your file availability to 90 days upon request. Large files and folders can be sent to multiple users via FileWhopper: while you are granted one download by default, you can easily add extra recipients should the need arise. Thus, you don't have to worry about repeating the same process over and over again. Here is how the system works:

✔️ Choose the large file or folder you wish to share and receive a price quote based on its size.
✔️ Download and install the FileWhopper App to upload your data fast and securely.
✔️ Copy and securely share the link to the uploaded file or folder and the password with which the tool has encrypted it with your intended recipient(s).
We'll be collecting more useful tips for networking on this page, come back for the latest news!