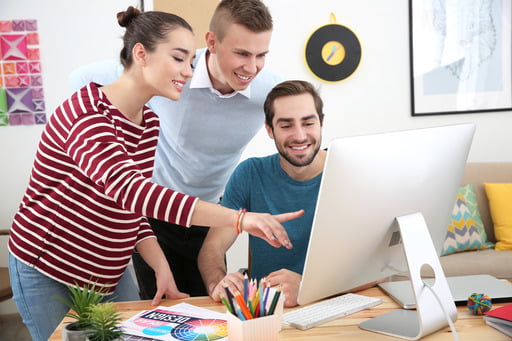 Did you know that there are options other than Google photos that you can conveniently use to store your images on the cloud? If not, it is probably because Google Photos comes as a default feature on most Android gadgets. Moreover, it has a high number of registered users rivalled by none. BUT that doesn't mean there are no other alternatives that can give you similar or even better experiences depending on your preference. You never know how good something is until you compare it to its competitor(s).
Amazon Photos is another alternative when it comes to delivering cloud storage services for pictures. It doesn't come as a default feature, hence it lurks behind Google Photos in the number of registered users. However, backed by a powerful brand with a huge budget, it triggers a thought-provoking question: which is better - Amazon Photos or Google Photos?
Choosing the right service can be a pain, especially for an individual looking to use such kinds of services for the first time. If you you're already familiar with either of the service providers, the only challenge will be convincing yourself to switch over. Regardless of the situation, reasons to switch should be good enough to convince you. In this article, we will do a comparison of the two prominent brands that are leading in online photo storage services. We will take into account factors, such as value for money, platform layout, as well as included features, to mention a few.
Cost & Availability
One of the major letdowns to many when comparing the two is that one is a paid service and is only available in select countries, while the other offers a free service and can be accessed from any country. This is also the reason why there is a huge gap in terms of registered users. Amazon Photos is available in the US, UK, Canada, Germany, France, Italy, Spain and Japan. Therefore, if you are out of this region, then it is a case closed for you as you will end up with Google Photos either way.
To top that, Amazon Photos is again a letdown in this field due to their complicated payment system. Instead of the simple monthly subscription method with a base fee, you will have to go via several channels to get access to Amazon Photos. Remember, Amazon Photos is a subordinate feature of Amazon Drive. Therefore, to get access to it, you will have to acquire access to either Amazon Drive or Amazon Prime. The plans differ depending on the size of storage you require. For $11.99/year, the user gets 100GB of storage while the 1TB of storage comes at a cost of $59.99/year.
Thus, this is a straightforward win for Google Photos as it comes free of charge and is available anywhere in the world. The restricted geographical area is a letdown if you are to consider how people travel nowadays. Therefore, even if you are in the accepted region, you will have challenges with using Amazon Photos when travelling abroad.
Amazon Photos & Google Photos Platform Compatibility Comparison
Google Photos is available on almost any platform except for desktop. Google used to have the desktop platform as they acquired Picasa in 2004. However, they later discontinued support for the program in 2016 and shut it down. This left the brand with no desktop app for Photos.
Contrary to Google Photos, Amazon Photos excels in this field as they have got the desktop app covered. The service on the desktop is appealing and delivers amazing features such that most of the users have found it as the best alternative to Picasa. Amazon also offers its services for Android and iOS platforms, as well as stretches their services to include Fire TV and Tablet devices. Also, note that Google Photos is not compatible with Amazon devices.
Amazon and Google Photos Features
1. Limitation in Storage
Storage plays an important role in selecting the service for your photos. Amazon, depending on the subscription option selected, can provide unlimited uploads of full-resolution photos. This feature is an advantage compared to Google Photos, which limits the size of your photos to 16 megapixels each. This means, despite Google Photos being a free service, it does sacrifice quality in some of your photos as you will not be able to upload large full-resolution photos. Amazon Drive, unlike Amazon Prime, will count your photos against storage limits.
In terms of extras, Amazon Photos provides 5GB of storage for videos as well as other files you want to store that are not photos. Google Photos also allows you to store unlimited videos but with the condition they do not exceed 1080p resolution.
2. Photo Books
Both services allow users to make books out of their treasured photos. With this feature, you can convert your photos into a hardcover book. Between the two, Amazon seems to have an edge over Google, as it presents a more holistic service. Google Photos only gives the user 2 options of either buying the softcover book for $9.99 or the hardcover version for $19.99 with maximum pages of up to 100. Extra pages will also come at an additional cost of $0.35 per page.
On the other hand, Amazon Photos delivers an impressive list of options with prints, books, mugs, mouse mats, calendars, as well as prints all available in various sizes. You also have the liberty to select the pictures you need to include.
3. Smart Organization
When it comes to image recognition, both of the programs present powerful services. With this feature, you can find similar objects, people or animals that are in your image. It also helps in categorizing your photos based on locations, but will need your location service to be turned on.
4. Photo Sharing
You can easily share your photos with other people on both platforms. Amazon Photos lets you share up to 25 photos at a time through popular channels such as email, Facebook as well as twitter. As for Google Photos, a more sophisticated method is presented. By just typing the name, phone number or email address, you can share your photos with anyone. Social media platforms are also integrated and you can also use a shareable link.
Amazon Photos vs Google Photos in 2019
In conclusion, as we stated initially, if you are outside the territory where Amazon Photos services are available, then, Google Photos should be your choice. That is the major letdown Amazon Photos inflicts on users. Despite that, Amazon has shown to be as competitive as the powerhouse Google Photos. It also overpowers Google in some aspects such as the ability to upload unlimited resolution photos. Understandably for Google, their services come at no cost, therefore, you wouldn't expect to enjoy premium features with them. If the cost and region are not an issue, then, giving Amazon Photos a try will be worth it. Otherwise, for a cost-effective service that is available anywhere in the world, Google Photos takes the cup.
If you need to share a large folder with photo files, consider the file sharing service by FileWhopper. This is the only service that doesn't have any limits on file or folder size. So, you can easily share even a 100GB folder with all your favorite photos and videos with your friends or family. Sounds great, doesn't it?
There are other great cloud storage platforms for storing pictures and photos. Test different options and find the best one for you.