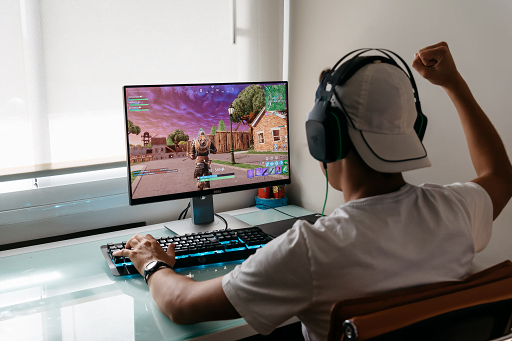 Before you dive deep and learn how to bring back the heat with retro games on PC, you should start by learning how to send huge files and folders seamlessly online. With FileWhopper, you can do so at a reasonable price. You are welcome to send files or folders without archiving them. You get started right away by downloading a tiny app that facilitates transfer and makes it secure through data encryption and by uploading your huge files or folders from your PC to the cloud system. The integrity of the transmitted content is guaranteed due to multithreaded data transfer technology. FileWhopper supports simultaneous upload and download to save your time.
Your transfer includes 1 download and 14 days of storage by default (can be extended to up to 8 downloads and 3 months of storage if these extra options are required) before the data gets totally deleted from the servers. Don't stress about the need for a monthly plan or other forms of subscriptions usually required by other cloud environments. FileWhopper is a pay-as-you-go system where fees are based on how much you send and literally files of any size can be transmitted with no limits.
FileWhopper was developed by a Microsoft partner for secure data transfer. It works on all Windows versions but is yet to support Linux and macOS.
To get started with the FileWhopper platform:
Select your file or folder from your PC or external drive.
You will see a notification that the service is meant for Windows users. Click on 'Continue'.
The size of the uploaded data will be calculated, and your quote will be displayed.
The platform assigns you with a transfer ID that is used instead of the real name of your file or folder for security purposes.
If the need arise, you can add extra services, such as 7 additional downloads of your file or folder, 76 additional days of storage and file insurance. Do so if you like and go ahead with your upload process. That way, you can upload your old games' data or record and share gameplay with your friends to download and enjoy it on their Windows 10 systems.
Run Your Old PC Games on Windows 10
You know the battle between Xbox and PlayStation owners dates back to over a decade ago. Well, who's counting anyway? Us, the lovers of PCs. There's nothing more peaceful and uplifting than owning a PC, which means evolving each year without throwing anything away. With a PC, you can do anything and everything that console holders are limited and restricted from doing because of their choices.
If you have a PC, you can run just about any DOS game in your system. The only work you need to put in is ensuring that you stay updated in terms of software. One of the best reasons why the PC is a favorite is that it has always been, and hopefully will always be, relevant.
It doesn't take much to learn how to launch an old game in Windows 10. If you're interested, then carry on reading this quick and simple how-to guide.
With each new Windows OS upgrade and new technology, the oldies quickly run out of fashion, making them simply impossible to mix and match with the new releases. Thus, at the moment, the ability to run your retro files becomes an uphill battle. Anyway, here is how you can run your DOS games in Windows 10.

Running the Old DOS Games in Windows 10
Here is how you can do it:
Start by getting your head in the game – learn DOSBox. Before the 2000s, all games were designed to follow the old command-line interface. Thus, on new computers, they simply fail to pick and follow commands. These are now known as DOS-era games, and they need a 'buffer' of some sort to act as the go-between and bring the old back into style once again.
Download DOSBox, an emulator for running DOS-era games on modern rigs, onto your Windows 10 system to keep it readily active for game time. To run your DOS-era game, you can simply create a specific shortcut and the game will automatically run in DOSBox. Follow the steps below:
Download DOSBox and install it on your Windows 10 system.
Right-click DOSBox, then select 'Shortcut' to create a shortcut for your DOS-era gaming system's executable.
Relocate your newly created shortcut to wherever on your system you want to run your game from.
Find the shortcut and right-click on it. Select 'Properties' and navigate to the 'Shortcut' tab.
Fill the Target box with the directory path of your game in quotation marks.
For example, if you're running Sid Meier's Civilization, then your full directory path would be:
"D:\Program Files (x86)\DOSBox-0.74\DOSBox.exe" -userconf "C:\Downloads\Sid-Meiers-Civilization_DOS_EN\CIV.exe"
Click on 'OK' and rename the DOSBox shortcut to the name of your game title. Then your game is ready to run. Close everything else, run it and enjoy playing your favorite retro title.
If you think that this way of running an old game in Windows 10 is complicated, then you can skip the steps above altogether. After downloading and installing your DOSBox, drag and drop your game's executable icon over the DOSBox icon every time you want to launch and play the title.
How to Install Old CD-ROM Games
If there's a DOS game on CD-ROM that's been lying around for some time and you didn't know what to do with it, well, now there's a solution. Your old favorite can be installed using DOSBox.
Follow these steps to get started with the process:
Start by installing a DOS-based CD-ROM game to a folder where you'd like it to be. In our example, this folder is 'c:\DOSGames'.
Into DOSBox, type the following: mount c c:\DOSGames
Mount the CD drive to your DOSBox. If it's drive D, for instance, enter the following command: mount d d:\ -t cdrom -ioctl
Follow the process by changing the active drive in DOSBox to the CD drive by typing this command: 'D:'
Enter the command corresponding to your game installer (in case you don't know it, start by opening the CD in File Explorer to confirm, but it will most likely be 'install', 'setup' or something like that): Z:\>D: D:\>install
Finish the installation process by following the installer's set of instructions.
Most old Windows installers are super outdated and don't correspond to the newer Windows versions. Thus, if you have a CD-based game that runs on a very old version of Windows, following the instructions above might prove somewhat complicated.
How to Play an Old Game If It Doesn't Launch?
If an old game isn't compatible with your system, then you can try running the installer as an admin. Otherwise, try running the older version of Windows in a virtual machine (VM). If you manage, then you can install the game through your virtual machine and play it from there.
You can avoid the stress that comes with the long process by using the digital version of the game from the onset.
How to Use Compatibility Mode?
To get the most out of your old game, you need to run it as an admin. Since Windows 10 is tighter on security than Windows XP, running your retro title as an administrator might give you better leeway. So, you can right-click the game's executable, then select 'Run as administrator.'
Ever heard of shimming? This is a process used to trick games and applications into thinking that they are running on a different Windows version. Use shimming to try out different compatibility modes so that your computer could function as if you were on a different Windows version. Right-click your old game's executable, select 'Properties', navigate to the 'Compatibility' tab, and tick the 'Run this program in compatibility mode for:' checkbox. From the drop-down menu, select the version of Windows you are sure your game will be able to run on.
Community Patches and Other Issues
Buying your old game from an online retailer or installing it from a CD? Then it is possible that you might face issues. These include being limited to a resolution of just 1024 x 768, graphical challenges and even the game failing to run at all.
These challenges apply to old DOS-games from the early 2000s that run with 3D graphics operating on hardware and APIs not recognized by modern technology. Check for any open-source versions or community patches for your old game, make use of them and play it in Windows 10 without issues. This way, you should be able to enjoy the benefits of unlocked frame rates, HD resolutions and even DirectX support.