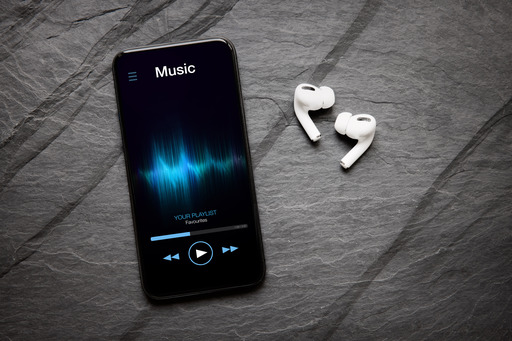 When you purchase albums or songs from iTunes, the downloaded files are usually in the AAC format (Advanced Audio Coding). But there's another audio file called ALAC that Apple uses. This file can help you rip CDs or convert them from other file types.
This guide will explain everything you need to know about ALAC files. We'll also explore the following pros and cons:
ALAC vs MP3
ALAC vs WAV,
ALAC vs AAC, and more
With that said, let's begin.
What Is ALAC?
So what is ALAC?
ALAC files are Apple's lossless audio format developed by Apple Inc., as the name suggests. These files allow for lossless audio data compression, and you don't lose any audio quality when you convert to this format.
Usually, you won't file any audio files with the .alac file extension. That's because the ALAC is shared using the M4A container format. So the Apple Lossless files (ALAC) will usually have the .m4a file extension, the same as the AAC format.
If you don't use the "Kind" column option in iTunes, you won't see the audio files encoded with AAC or ALAC.
If you want to see the encoded files, click "View Options," then "Show Columns," and then "Kind."
How To Play ALAC Files?
The operating system you use will determine how to play ALAC files. The sections below will explain everything in detail:
How To Play ALAC Files on Windows
First, get the Apple iTunes software on your Windows PC. You'll use this player to open the ALAC files on your PC. Then, you can also use the same software to play the file.
Next, locate the downloaded ALAC files. Check the download folder if you don't know where you saved it.
Right-click on the ALAC file and select "Open With."
You should see the Apple iTunes software when you click "Open With. Next, select the software and click "Ok." That will open the ALAC files on your windows.
How To Play ALAC Files on Mac
Follow the below steps if you want to know how to play ALAC files on your mac:
First, install the Apple iTunes software if you've not done so already. This software helps you to open the ALAC audio files on your MAC. You can also use Apple QuickTime Player or Apple iTunes to open the files.
Locate the ALAC files on your PC, right-click on the file, and click "Open With."
After clicking "Open With," you'll see the Apple iTunes software. Press "Ok," and you're done.
If you already have players installed, you can automatically play the ALAC files by double-clicking on the files directly.
What If the ALAC Files Don't Play on Your PC?
For many reasons, you might be unable to open the ALAC file on your computer. The main and most typical reason is that none of the apps already installed on your device are ALAC-compatible. Finding and installing the right software is a quick and easy solution.
Possible Problems You May Have with ALAC Files
Sometimes, the ALAC files may still not open regardless of having the required software on your PC. There are several reasons for this. Some of them are listed below:
The ALAC file may be corrupted
The ALAC files may have malicious software
You accidentally deleted the ALAC description from the Windows registry.
The registry entries may have incorrect links to the ALAC files
Your PC may not have enough hardware resources to open the ALAC files.
Incomplete installation of an ALAC-compatible application
The PC drivers may be out of date
You should be able to use the ALAC files on your PC if you have none of the above issues. However, if the ALAC file issue persists, it may be due to an unusual issue with the ALAC file. You can get an expert to resolve the issue.
How To Convert ALAC To MP3?
You can easily convert FLAC audio formats with iTunes and other programs like Logic or Audacity. For example, Apple Lossless (m4a) files can be converted with only iTunes.
Most modern MP3 players can play m4a files. But converting them to MP3 can help you save space on your iPod or other portable media player or share them online.
Here's how to convert ALAC to MP3:
Steps To Convert ALAC To MP3 For Windows and Mac
First, adjust the file settings in iTunes' "Preferences" before converting any given file. Use the Edit menu > Preferences option on Windows. Access iTunes preferences by selecting file> Preferences in the menu bar for Mac.
Navigate to the "General" section, then search for "Import Settings." First, search for a scroll-down menu at the top, then set it to MP3.
Choose the files you want to convert on the library window
From the "Advanced" option, choose the "Create MP3 Version" to start the conversion. An MP3 version of the file will be generated there.
ALAC Vs MP3: What's The Difference?
ALAC vs MP3, what makes them different?
High-quality audio requires a little more effort when choosing music than listening to lower-quality MP3 files, which are supported by almost every device.
You can listen to music on your iPod, iPhone, iPad, and other devices using either MP3 or ALAC files using iTunes. Since ALAC files are real CD quality, they sound much better than MP3s.
The MP3 format is the industry standard, whereas ALAC is considered a high-quality alternative. In addition, you can use the files with your existing CD burning and audio editing programs.
MP3s Are More Portable and Convenient
MP3s encoded at 256 kbps (near-CD quality) are the industry standard. They can be downloaded, burned to CD, and transferred to portable players without losing quality or convenience.
Compressed audio formats like MP3 are convenient for portability. But they may not always sound as well as the original recording to a trained ear.
You can play MP3 files on both a computer and a stereo system. Unfortunately, most portable digital music players are limited to playing MP3s.
ALAC Vs WAV: What Makes These Audio Files Different?
ALAC vs WAV: which one should you use? The short answer is: it depends.
WAV is a standard audio file format that uses containers to store track numbers, audio data, bit rate, and sample rate. In addition, WAV files employ the Resource Interchange File Format (RIFF) to store audio in raw, often uncompressed chunks.
Because WAV files contain uncompressed lossless audio, they are pretty large, with a maximum file size of 4GB and a size of roughly 10 MB per minute.
Advantages of WAV
Thanks to being lossless and uncompressed, you get the full quality.
To further facilitate home recording, several audio interfaces now support recording rates of up to 192KHz.
You can easily edit and process with third-party software
Disadvantages of WAV
WAV files are much bigger, making them unsuitable for mobile devices and online streaming services.
The quality of the converted WAV file may not match the original compressed audio file.
These saved recordings are too massive to be easily shared online.
Advantages of FLAC
You can use the FLAC to rip your CDs with no quality loss.
You probably know that audio quality might suffer when moving from one lossy format to another. However, if you record your music in ALAC, you can switch between different file types without losing quality.
If you back up your CD collection to ALAC files, you can easily replace any missing or damaged discs. In addition, a copy of the disc you backed up can be created by burning an ALAC file to a recordable CD.
Disadvantages Of ALAC
ALAC files produce larger file sizes. That means you'll want to invest in some more storage spaces. However, the cost could be too high unless you have particular requirements for sound quality.
ALAC has lower hardware compatibility than other popular lossy formats. If you only use Apple products, you won't face any issues. But if you use different laptops, ALAC may not be the best solution.
So ALAC vs WAV: which is better? As said earlier, it'll depend on what you're using the audio formats for. If you're just listening to music, ALAC is the preferred choice. But if you need raw files for easy editing, WAV is the best choice.
ALAC Vs AAC: Can You Tell the Difference?
AAC-encoded files are far more compact than ALAC files of the same quality. The difference can be ten times the size. This is crucial in mobile devices when storage space is at a premium.
More room and powerful hardware would be required to handle the increased data volume.
You'll have to pay ALAC's fee if you want the best sound quality. The quality difference is small in the case of AAC files encoded with very high bit rates. But in the case of low-bit-rate AAC files, the difference is massive.
Those without the proper tools can quickly eliminate the quality gap. For example, a significant ALAC song sounds substantially worse when played on low-quality headphones or other devices.
In summary:
In contrast to ALAC, AAC is a lossy compression codec.
As a result, AAC results in considerably lesser file sizes than ALAC.
Also, compared to AAC, ALAC calls for more powerful hardware.
ALAC has a better sound quality than AAC
Apple Lossless is a free codec, while AAC has license fees.
AAC is great for portable devices, and ALAC is far better for home use.
How To Send ALAC Files?
You may need massive storage spaces depending on where you want to send the ALAC files. However, one of the best ways to send ALAC files online is through FileWhopper. This software helps you send ALAC files, including audio files, without any issues.
You can send more than ten terabytes of audio files, which is highly secure. So, if you're looking for a fast way to send your ALAC files to others, consider the FileWhopper.
Final Thoughts
When it comes to audio files, FLAC has a lot of benefits. The main benefit of FLAC is the higher quality sound format. Listening to the FLAC files is like hearing it in its original recording.
FLAC's primary benefit is that its bit depth can be as high as 24, making it significantly higher than the 16-bit CD standard. Another major plus of FLAC is that its associated files are often half the size of other formats.
Since FLAC is a lossless audio file format, it provides the best sound quality.