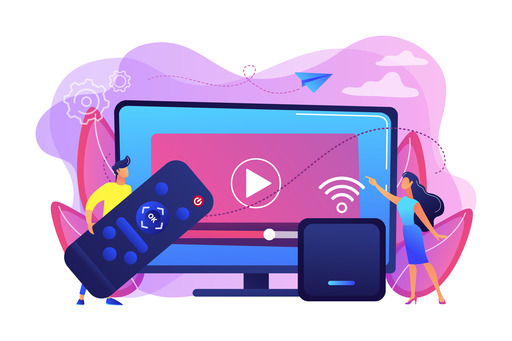 The Advanced Video Coding High Definition (AVCHD) video format is common in camcorders, Blu-ray discs, HDTV sets, and PlayStation 3 gaming consoles. It's also popular among content creators and editors who like to dabble in high-resolution audio. The PlayStation 4 and 5 consoles also support AVCHD alongside other video formats.
If you recently came across the AVCHD video format and would like to know more about it, you're in the right place. We'll cover everything about the video format, including what it is and how it compares to MP4.
You'll also learn the following:
How to play videos in AVCHD format
How to convert AVCHD to MP4 and other formats
How to compress AVCHD files
How to transfer AVCHD files
What is the AVCHD Video Format?
AVCHD is a type of video file compression that allows you to record high-resolution videos in 720p and 1080i. It is used to capture large data files from high-definition videos to be stored on digital storage devices such as SD memory cards and hard disk drives.
The format also makes it easy to burn videos onto Blu-ray and DVDs. Then, these videos can be played on TV sets, Blu-ray discs players, and DVD players.
You can view the format on media players on your computer and mobile devices as well. That means it allows you to consume media in their original high-resolution format.
The video format also supports different high-definition and standard formats. For example, it allows videos to be recorded in different frames per seconds, from 30fps to 60fp. It also supports 3D modes and 24p native.
The AVCHD file container is powerful in the sense that it can hold slideshows, videos, audio, subtitles, and navigation menus. It can also store up to 20 minutes of high-res content on mini- DVDs.
The high coding technology adopts the MPEG-4 AVC/H.264 format to compress video data while audio data is compressed using the Linear PCM or Dolby Digital system. The MPEG-4 AVC/H.264 format was used because it can compress images at a higher frequency than other formats.
Let's go through a bit of history
Sony and Panasonic jointly developed the AVCHD file format in 2006. The format was created for recording high-definition videos on camcorders, especially those produced by the two companies. That said, every other high-definition camcorder can record in the format.
Both companies went on to release their lines of consumer AVCHD camcorders in 2007. Then in 2011, they upgraded the AVCHD and released its next version. This version was updated to support two new modes: The 1080/60p(1080/50p) and 3D (MVC) video formats.
AVCHD Vs MP4: How Do They Compare?
The AVCHD and MP4 video formats are well-known for their different offerings and features. While AVCHD caters to high-definition recordings on DVDs, Blu-rays, and HDTVs, MP4 videos are more suited to playback on portable devices, transferring, and uploading to the web.
But that's not where their differences end. Here's more:
The AVCHD format offers better picture quality than MP4. So, if you want better image quality, that's what you should choose.
You're better off with MP4 video files if you want to save space. AVCHD files are larger than MP4 files because of their high-definition recordings. MP4 files are about a third of the size of AVCHD files despite their high audio and video quality, and can be compressed without significant quality loss.
The MP4 format is easier to move, copy, and upload and share on the web. The AVCHD format is easier to burn on Blu-ray discs and DVDs.
MP4 is compatible with almost every media player on any device, whereas AVCHD is not suitable for recording videos for iOS, Android, and similar portable devices.
Now, here are other technical differences:
AVCHD
MP4
Supports the following image aspect ratios:
16:9 (1920 x 1080/60i, 50i)
16:9 (1440 x 1080/60i, 50i)

Supports the following image aspect ratios:
16:9 (1440 x 1080/30p)
16:9 (1280 x 720/30p)
4:3 (640 x 480/30p)

Uses the M2TS file extension
Uses the MP4 file extension
Supports the following audio frequencies:
2 channels/48 kHz
5.1 channels/48 kHz

Supports the following audio frequency:
2 channels/48 kHz

How to Play AVCHD Video Files
As we mentioned, the AVCHD video files are ideal for Blu-ray and DVD players and HDTVs. However, you can play them on other devices as well.
While the MP4 file has more support across multiple devices, you can find players to run AVCHD video files.
For example, media players like VLC and Wondershare can run this type of video on Windows PCs. Other players on Windows include Media Player Classic and BS player. What's interesting is that the native Windows Media Player can also open AVCHD files.
For mobile platforms, you can go for VLC Media Player and MX Player.
If you use a Mac, you can open the file using KM Player, 5k Player, and Xtreme media Player.
Converting AVCHD to MP4 and Other Video Formats
As you've seen, the MP4 format holds some advantages over the AVCHD video format. You may want to share, move, or copy your video file. You may also want to save space or use a video file format more suitable for mobile devices, default PC players, and sharing on the Internet.
In some cases, AVCHD video files won't fit the bill. So, you have to convert them to a format that works for you.
Thankfully, there are different ways to easily convert your AVCHD videos to MP4 or other formats like AVI or MKV. They include:
Using the VLC media player
Using a dedicated local conversion tool
Using an online tool
How to Use VLC Media Player to Convert Your AVCHD Video to Mp4
While the VLC media player is primarily designed for playing audio and video files, it has other advanced features like video conversion. You can use it to convert virtually any video format, including AVCHD files.
Follow these steps:
Launch VLC and click on Media in the top-left corner.
Select the "Convert/save" option.
Once the Open Media dialog window shows up, click on the Add button, then browse to the AVCHD video file and select it. You can also drag the video file to the interface and drop it in the File Selection text box.
After that, click on the Convert/Save button.
Once the Convert dialog appears, click on the Settings icon next to Profile and select the version you want.
Enter a profile name.
Click on Create.
Using a Dedicated Local Conversion Tool
You can use other free tools like WondershareUniConverter and MiniTool Video Converter to convert your AVCHD videos to any other video format. All you have to do is download the converter and install it, then open it up, go to the convert page, select your video, and convert.
Let's take the UniConverter for example. Here's how to use it to convert an AVCHD video:
Launch the WondershareUniConverter.
Stay in the Converter tab and click on the "Add document" icon. You can also drag and drop the files into the interface.
After that, choose theformat you'd like to convert to.
Then, you can use other features, such as Edit, if you like.
Next, click on the Start All button.
Using an Online Tool
There are different online converters capable of converting the AVCHD format to other video formats. Some examples include ZamZar and Media.io.
To use these tools,go to your browser and load the website, upload your files, choose an output format, and then click on the Convert button.
How to Compress AVCHD Video Files
AVCHD video files are large in nature because they contain high-definition video recordings. If you want to save storage space, you may be looking to compress your AVCHD file.
You should note that compressing the file may lead to a drop in video quality.
There are different ways to compress the video format. You can go for a video compression tool or store your video file in a compressed folder.
To compress the file using Windows Explorer, follow these steps:
Use the Win + E shortcut to open File Explorer.
Browse to where you saved your AVCHD video.
Right-click the video and select Compress to Zip file if you're running Windows 11. If you're running Windows 10, then hover your mouse button over Send To and click on the Zip Folder option.
The explorer will compress the file.
You can also use archive tools like 7zip and WinZip to compress the video file.
How to Transfer AVCHD Files
Transferring AVCHD files over the Internet can be challenging due to their large sizes. That is why you may want to compress them before sending. Even after compression, the file sizes may be larger than what most email clients allow.
For example, you cannot attach files larger than 25 MB when sending emails. Even instant messaging apps like WhatsApp, Telegram, and Facebook Messenger have file transfer limits.
So, if you just recorded a high-definition video using a camcorder, especially a long one, you may have to look for a different way to transfer your files over the internet.
Using Cloud Storage
Cloud sharing services are now the go-to option for transferring large files. You can use Google Drive, iCloud, Dropbox or OneDrive to share your high-definition videos with colleagues, clients, and friends and family.
However, these services mostly require you to pay a subscription fee, and there are also upload caps.
In some cases, the recipient may need to have a paid version to escape download limits.
Take Dropbox for example. You can't upload more than 50 GB each day when you use its website. And downloads from free accounts are restricted to 20 GB per day.
Using FileWhopper
FileWhopper is a file transfer service that allows you to securely transfer large files of any size. Whether you want to send a single AVCHD video of 60 GB or a collection of videos of 10 TB, you can do that without paying a subscription fee.
The service charges you according to what you want to transfer and your first 5 GB will be free of charge.
There are other pros of using the FileWhopper:
Your recipient can start downloading the files once you initiate the upload. So, they don't have to wait until you have completed the upload. That helps you cut the transfer time in half.
You don't have to start the transfer from scratch in situations where the upload is interrupted. So, if your computer turnsoff or you lose connection to your Wi-Fi network, you can start from where you stopped once you're connected again.
FileWhopper uses multi-threaded tech to boost file transfer speeds. Your uploads and downloads will be handled by multiple servers. These servers will transfer different parts of your files at once, ensuring your transfer is faster than normal.
Your files are completely safe as the service uses a zero-knowledge encryption technology. FileWhopper'steam and even developers won't have access to your files' contents. Before the transfer commences, the service's tiny tool will encrypt your files and provide a decryption password which you'll share with your recipient.
Wrapping Up
You no longer have to shudder at the thought of recording AVCHD files since you now know how to play, convert, compress, and transfer them.