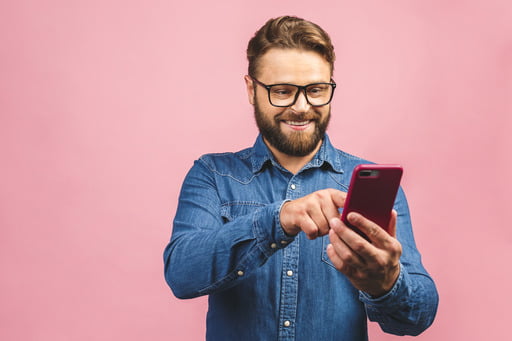 Check out new Android Apps in 2021!
Google has so many apps that keeping track of them can be somewhat of a task. Most people only know of the apps that meet their specific needs. The rest usually don't get fully utilised as they are never downloaded from the Play Store. 
So, what are the best Android apps in 2019? This list has some of the top, most practical apps. 
1. Google Voice Access
When discussing the best Android apps to use in 2019, Voice Access should be on the list. Most people don't know about one of the best things on their Android phones, which is the ability to whip out your phone and have it assist you without typing. Voice Access is essentially Google's own personal assistant that you can use at your discretion. This app is an Android accessibility feature that comes in handy for anyone who knows about it and doesn't hesitate to launch it for full service.
You can walk, run or just make any other movement while holding your phone and have it assist you. With Voice Access, you can control every aspect of your phone and increase the usability of the gadget. You know Apple's Alexa, right? Well, Voice Access is similar but runs on Android. Instruct your phone to 'dial mum' or 'play music.'
You can do so much more, including asking your phone to long-press an item, select or unselect text and even move the cursor to where you desire. No need to free your hands and type when chatting or surfing the net. You can allow your phone to use its on-screen numbering system to type whatever you say.
2. Google My Business
My Business is Google's gift to small, upcoming and innovative businesses that are looking for means of improving their operations. This app can be used by businesses to manage their online presence within Google—remember this is the most popular search engine. You get on the streamlined portal for controlling your company's presence online. Using this app, you can:
 

Respond to reviews about your service.

 

Modify your company's profile even on the move.

 

Receive instant notifications whenever someone reaches out.
It is an invaluable tool for any small business that wants to stay on top of everything while managing to run efficiently.
3. Measure
How many times have you wanted to take quick measurements of physical objects in your home or office, only to realise that you don't have a tape measure? There's no need to use a string and 'wing it' or go out to buy a tape measure. Launch the Measure app and aim your phone at the object you are interested in measuring. Hold your phone in position, and within seconds, the app will produce a virtual tool and give out real measurements in international standard units. All the sides. Measure's abilities include handling metric units and estimating elevation as well as distance!
4. Files
Google's Files app should not be mistaken for the Files app that comes pre-installed on some Android phones. Most of us are used to Google's default Android file manager, which becomes better with each update. You have to find this app as it's not just out there for you to see it as soon as you switch on your phone. Once you recognize it, falling in love with this app will be easy. It allows you to browse through your phone's local storage in a swift, easy-to-use and simple interface.
Eliminate unwanted junk on your device using the app to create more free space. Files also has a built-in straightforward system for seamless file sharing with other Android phones within the vicinity.
5. PhotoScan
Did you know that you don't need to waste too much time trying to achieve the 'perfect' finished look on photos after capturing them? With PhotoScan, you can capture high-quality and glare-free photos using your phone's camera and then save all of them as digital files. Using PhotoScan, you can capture multiple angles of a printed photo and continue using the app to crop the captured image, straighten it and iron it out to make it look great.
If ever you're too lazy for all the editing that comes after taking pictures, install PhotoScan and use it as a fully capable portable scanner that fits in your pocket.
6. Wallpapers
Wallpapers is not fully known, but it's one of Google's most important apps. If you've never been a fan of changing your phone's home screen, that is about to change with this app. There are selections to help make wallpaper selection a fun pastime. Select stunning motion-based or static images in several different categories, including seascapes, landscapes, art, geometric shapes, and planets.
You can set Wallpapers to automatically change your phone's wallpaper every morning. You can wake up to see new images within any category on your phone each morning. It will be as if you travelled the world overnight. The app is widely available although it has been developed by Google for Pixel phones.
7. Datally
Datally is another app that qualifies as a system-level tool. It enables you to easily manage your mobile data usage. There is no denying that we all value our data. With this app, you get to say goodbye to all those fears of data loss as it will limit your phone's background data usage while reserving it only for those areas where accessing internet really requires mobile data.
All factors considered, Datally is the upgraded version of the built-in Android Data Saver System. You can opt to use the app to block all data transfers from idle apps. Take full advantage of features such as Datally's Bedtime Mode to automatically prevent apps from using all your mobile data. It puts such apps into a nightly standby mode, which is similar to sleep for humans.
8. Google Trusted Contacts
One of the best Android apps in 2019, Google's Trusted Contacts will leave you wondering how you have managed thus far without installing it on your phone. You can use this app to consolidate location-sharing relationships with your family, friends, acquaintances, and anyone else you have some kind of relationship with. The app must first be installed on both phones to establish a connection. Once it gets installed, one of you can request the other's location at any time.
If there is no response after 5 minutes, Trusted Contacts automatically sends the location. It is an intelligent system because it works even if the other phone is off or out of range. Try it and see!
9. Google Opinion Rewards
It's terribly alarming how this app is overlooked. Opinion Rewards has been around for years, and yet very few people know of its existence, let alone the earning opportunity it unlocks on your mobile device. Using Opinion Rewards, you can get free Google Play Store credit for occasionally participating in quick surveys.
You do it anyway. You rate almost every establishment you visit after they have rendered their service. Why not get rewarded for it? Use Opinion Rewards to receive notifications when new surveys pop up. The surveys are pretty easy questions about the activities you normally do. For example, describe your most recent shopping experience or share your thoughts on a particular merchandise or video. After completing the survey, Opinion Rewards deposits the reward, which varies in value. Either way, earn Play Store credit for answering questions that you would have otherwise answered for free.
10. Google Arts & Culture
Say goodbye to any dull moment in your life. This app is Google's way of introducing you to the best collections in the world under Arts and Culture. Go around the world on your Android device and explore famous national parks, treasured monuments, amazing museums and other breath-taking places and artworks.
And Google didn't do a shady job with this app: you can actually go on a tour of the entire museum from your mobile gadget. If you want to take a break to view something that's bigger than you can explain, get acquainted with Google's Arts & Culture. No need for airfare, visit the world within the comfort of your home.
Visit the Play Store
Now that you have the details of all the top 10 Android apps on our list, visit the Play Store to download and install those that appeal to you.
If you like this article and want to see more tips and tricks on Android app usage, check out other articles on this topic!
Before You Go!
Need more storage space? Try FileWhopper – an online platform that allows you to select your file, get a quotation based on the file size and then upload your file or folder – and there is no size limit at all! Receive a personal link to the uploaded file and share it with the recipient. The shared folder is stored for up to 14 days before it gets deleted. The service is safe and secure, and the transfer is really fast.