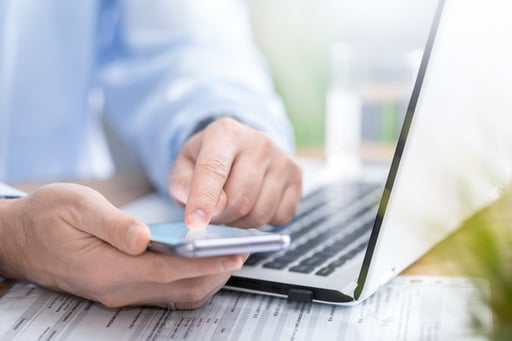 Need to open an archive? AZIP Master, WinZip, Easy Unrar, Unzip & Zip, iZip, and ALZip are the best apps that can extract ZIP files on Android.
ZIP files are compressed archives containing one or more files or folders for easier transfer and compression. Although ZIP files are compatible with all devices running Android, iOS, Windows, and macOS, many people only associate them with PCs.
If you are looking for apps that can open ZIP files on Android, we have got you covered. In this article, we cover five of the best ZIP file openers for Android and all you need to know about them.
What Are the 5 Best Zip File Extractors for Android?
AZIP Master
AZIP Master is an easy-to-use file compressor app that is popular among millions of Android users worldwide. You can create and view archives in ZIP and RAR formats, and you can extract them on your Android device. The Smart File Picker allows you to gather all of your files and folders easily. Recently used files appear on your main screen, and you can save folders you frequently use to the Quick Access Box on the main screen.
AZIP Master offers compression and decompression, and you can use Background Mode to save resources. Your data is encrypted with 256-bit ES standard, compressed files undergo integrity checks, and you can password-protect them.
WinZip
WinZip is a popular ZIP extractor app that you can use to create and extract ZIP files right on your Android device. You can browse your photo collections and select multiple images to create a ZIP file for easy sharing. WinZip comes with an enhanced image viewer, so you can view all of the images in any ZIP file without difficulty. Whether you receive a ZIP file via email or you want to view one from the web, all you have to do is click on the "Open with WinZip" button to access its content.
More than that, you can connect WinZip to your cloud accounts to easily zip, unzip and share your files. It takes just a few clicks to open ZIP file email attachments and save them to your cloud storage account.
Here are some other benefits you get to enjoy when using WinZip:
WinZip lets you handle all major types of compressed files on Android.
You can unzip and view popular file types such as .doc, .docx, .pdf, .xls, .xlsx, .ppt, .pptx, .png, .jpg, .gif, and more.
Your files are protected with 128- or 256-bit AES encryption.
Easy Unrar, Unzip & Zip
Using Easy Unrar, Unzip & Zip makes it easy to extract RAR and ZIP files. It comes with a file browser that lets you find, extract and compress local files and folders on your Android device with a few clicks. It supports all versions of RAR and ZIP files, and archived content can be displayed without the need to decompress it. You can archive and protect your files by using a custom password, multi-part compression, and AES encryption.
iZip
iZip comes with a simple but highly intuitive interface that offers business and professional users the safest and easiest way to manage ZIPs on mobile devices and tablets. The platform lets you manage your files on Android devices, allowing you to save, move, delete, sort, share, and create ZIP folders. You can create ZIP files, append files to existing ZIP files, and email ZIPs directly from the app.
With iZip, you can process multiple file types and integrate with Dropbox, Box, Google Drive, and other cloud storage providers. You can compress photos, videos, and other file types into ZIPs using a custom password or iZip's industry-standard 256-bit AES encryption for Pro users. In the same way, you can open and extract ZIP folders that have been password-protected or AES-encrypted.
ALZip
ALZip isn't just for zipping or unzipping files; it's also for opening, copying, deleting, renaming, and moving files on Android. It's a complete file manager app that can help you manage both your files and archives. ALZip's drag-and-drop feature lets you compress and move files on the fly, and you can customize your ALZip background.
You can open compressed archives like folders, you can add files to your Favorites list, and your ZIPs can be attached via email or uploaded to the cloud. Using ALZip's simple file browser interface, you can find your local files, folders, and subfolders in no time. It also has an archive image viewer feature that allows you to view the image files inside an archive without extracting them.
Conclusion
There you have it — five ZIP extractors that can help you manage your archived files on Android. With any of these options, you do not need a laptop to access a ZIP file or make one.
Also, if you're one of those looking for a better and faster way to send files over the internet, you might want to check out FileWhopper. There are lots of file transfer platforms available, but most of them come with annoying restrictions. It is either you can only send a certain amount of data at a time or you have to purchase a subscription before using the service. The thing is, most file transfer tools have a data transfer speed limit, so you can spend the entire day trying to move 100 GB of media data.
There is a valid reason why people feel that they need a zip file opener for Android. You may have noticed that you don't have many options for sending large files from your phone. With mobile file transfer—FileWhopper's latest feature—you no longer need a zip extractor android tool. You can send unmodified files of up to 2GB to anyone anywhere without any compression.
You just need to visit FileWhopper on any browser on your Android device, select the file from your device storage, and upload away. This feature saves you the stress of using multiple apps to compress and decompress the files you share or download. You can send or receive the file in its original form and not bother with opening zip files on android.
FileWhopper is a cloud-based file transfer tool that lets you send files and folders of any size to anyone, anywhere in the world, provided they have a working Internet connection. FileWhopper's military-grade encryption ensures that your sensitive data is kept safe from malicious access. The platform also supports simultaneous uploads and downloads, meaning the recipient can start downloading your data while you are still uploading it. This saves you and your recipient time, which is especially important when you have a deadline to meet or do not have a good Internet connection.