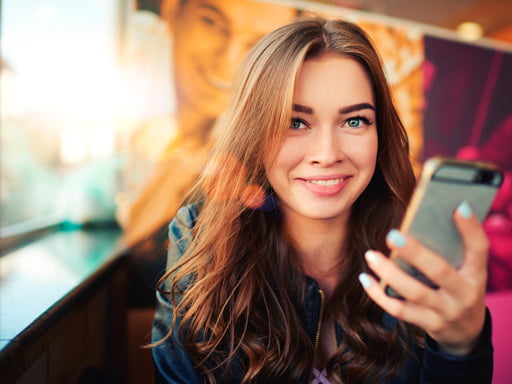 Sending video files on Android can be tricky sometimes since most are usually large. This is especially true if you record a video with your smartphone camera and then try sharing it with family or friends. Nowadays, most Android phones can record videos with high resolutions, meaning the file will be huge. If you love taking videos often, it won't take long before your storage fills up.
Therefore, you must find a way to always reduce your video size to prevent this from happening. Doing so will also make the files easier to send. Today's article will discuss how to reduce file size of video on Android. We will also show you an efficient solution for sending large files.
How to Reduce the Size of a Video on an Android Phone
It's best done with a video compressor. For one, you can use an Android app or an online video compression site to reduce file size.
Most Android users prefer apps since they offer offline services, though online video compression sites have no size limits. In both cases, however, reduced video quality may be a trade-off for downsizing a large file.
Although compressing a video file is usually a handy way to reduce the size, it also has some downsides. For instance, compressing a video can interfere with its quality. This can be really frustrating, especially when submitting an important file. Video compression is also prone to random errors that might hinder you from sharing the data. Plus, the recipients must uncompress the files after receiving them, which can be tricky if you're not tech-savvy. If they don't know how to compress a video on Android, they probably won't know how to uncompress it.
How Can I Share My Video in Its Original Quality?
If you need to send your video file without worrying about its size or quality, we recommend using FileWhopper. This multi-platform app allows you to quickly and safely share files and folders of any size with anyone across the globe.
FileWhopper has always been a PC tool, but it is now available on Android. If you have used FileWhopper before, then you know it doesn't compromise when it comes to transferring speeds and security. This section will answer some common questions to help you understand how FileWhopper works.
How Can I Use FileWhopper to Upload Files from a Mobile Phone?
FileWhopper does not have a phone app yet. But you can still efficiently use it on your web browser.
Here is how to use FileWhopper's web version:
Click on the Start Transfer button.
Choose "Upload from browser".
Set a strong password for the video file.
Select Pause or Resume if need be.
Wait for the process to finish. Then copy the download link and send it to the recipient.
How Do I Download the Received Files to a Mobile Phone?
Since files are sent through a web browser, you must also download them using your browser. After opening the download link, you will see the Start Download button. So, just tap this button, choose where to store the file, and then enter the file's password to download the file.
Are There Any Size Limits?
We have set the file size limit at 2GB for now. It is unlikely that the large video files on your phone exceed this limit. Therefore, you don't have to worry about how to reduce video file size when using FileWhopper.
Can I Transfer Folders Using FileWhopper?
Sending folders requires many server requests and security measures that can prolong the transfer process. Therefore, we don't offer this service on Android to help avoid unnecessarily long transfers. However, you can still upload folders on your PC.
Free Apps to Compress Videos on Android
It's essential to note that the free versions of the following apps have limited features. Some are often flooded with ads that might make you frustrated. It's best to go for their paid versions for maximum satisfaction.
1. YouCut
With this app, you can quickly compress and edit videos on your Android device. It also allows you to share downsized videos directly to Facebook or other social media platforms. Many users consider it to be one of the best apps for trimming videos.
The other useful features of the app include embedding audio records into videos, saving videos in the ZIP format to conserve memory, and more. Besides, it supports various video extensions, such as MP4, 3GP, and so on.
However, some users complain that the app does not support AVI and does not allow to rotate videos.
2. InShot
InShot is a reliable video compression tool often used by Instagram users, as it provides different personalization features. You can also use the app to add text, stickers, filters, and photos to a video.
It also allows users to create image collages in a video format and then share them on social media. It supports multiple video formats, such as AVI, FLV, MOV, and so on.
3. VidCompact
The VidCompact video compression software is compatible with over 200 Android device types. It allows you to compress and convert video files in various formats, such as MOV, AVI, HD, and MP4.
Unlike many other size reduction tools, it allows you to select the output video resolution. Besides, it comes with a built-in video player to play downsized videos when the compression process completes. However, it does not support high-quality 4K videos or WMV file formats.
4. VidTrim
This app's free version allows its users to compress videos and provides additional features that let them merge, trim, edit, add video effects, and extract audio embedded inside a video using a mobile phone. However, it leaves a signature watermark on the compressed videos. Also, if you merge multiple videos, the resultant quality is low.
With the Pro version, you don't have to worry about those defects.
5. VideoShow
This app has the features of a video editor, video maker, and music player.
Its video editing features are laid out on a very intuitive interface, and you can also add texts, FX effects, GIFs, and more to your videos.
What's more, it has exciting themes that you can use for music videos. Unfortunately, it doesn't allow users to reposition GIFs. Also, many people are unable to post videos created with it on social media.
6. Video Compressor
Video Compressor is compatible with most Android versions. It is relatively easy to use and supports MP4, 3GP, and AVI video formats. Although it has no video player, there is a preview option that allows you to check the quality of the compressed video.
However, Redmi Note 4 users complain they often encounter errors while using the app, suggesting that it might not be compatible with the device. Also, it is not suitable for converting large files.
7. Viva Video
Viva Video is a video trimming tool that has a user-friendly interface. Unlike many downsizing apps, it allows you to use the "Reverse" feature to undo any file changes. Also, you can use it to adjust the default playback speeds of slow videos.
However, its push notification feature runs non-stop in the background and may be frustrating for users.
8. Video Compress
Preferably, you should use the paid version of this app. The free version comes with more disturbing ads than you would expect.
That said, the app is notable for its ability to support multiple video formats. It can also compress recorded videos to sizes and lengths suitable for social media posts.
It can also extract embedded subtitle files and convert a full video to MP3. However, it has a low processing speed.
9. Resize Video
With this app, you can compress videos to specific sizes and lengths. You can also use it to crop videos and replace the original audio. It also has file management features and lets you save your files to specific folders and delete them at any time.
However, users complain it produces low-quality videos.
10. Videos and Movies Compressor
The app supports popular video formats, such as AVI, WMV, 3GP, and MP4. It can also run in the background.
However, it has no video-merging feature and cannot compress large files.
11. Video Dieter 2
Unlike other apps, Video Dieter 2 helps you decide what settings would work best for the video you want to compress to preserve its quality. The app also makes it easy to share your files directly to Facebook, Instagram, Twitter, and other social media platforms.
It can also transcode files and slow down or increase the video's speed. Its primary disadvantage is that there is no "Save As" feature to change the file name or select the storage folder.
12. Sunshine Video Compressor
Sunshine Video Compressor allows you to compress heavy video files faster to about 90% less than the original size. The HD, SD, and FHD file-saving options help to preserve much of the video's original quality.
Unfortunately, it cannot compress videos you recorded with your phone.
13. Videomaker
The app allows you to compress, edit, and create videos. Unlike other similar apps, it doesn't insert a watermark in your video, making it the best option for creating YouTube videos.
It also has features that enable you to trim, cut, edit, and add filters to your photos or videos. However, the majority of those features are only available in the pro version.
14. Video Transcoder
If you are very concerned about granting third-party applications too much access, this is the kind of app for you. It requires only a few permissions to run on your device.
Besides being a compression tool, it can encode your videos into different file formats. For instance, you can switch between 3GP, AVI, FLV, and WebM.
You will also find its video trimming function easier to use compared to other software. However, it has quite an old and unattractive interface.
15. VidSoftLab Video Converter
The app changes the frame rate and saves high-resolution videos using very little memory space. It also offers you additional functionalities to rotate a video at any angle, add slow-motion effects, modify the audio frequency, and increase the playback speed.
16. Smart Video Compressor and Resizer
Though not a very popular alternative among Android users, the app is relatively easy to use. It can batch multiple videos together and compress them at once. Users can also regulate its processing speed.
17. Video Compressor Panda
The app is another viable option among apps that are suited for compressing large videos. In addition to letting you share your videos on social networks, it can also send videos directly to an email address.
18. Video and Image Compressor
Not to be confused with the Videos and Movies Compressor discussed above, the app differs from its counterparts. It can compress images in addition to video compression. It can also convert images into different formats. It's also capable of batch processing.
Conclusion
If you find this guide useful, please leave a comment below. Also, always check out our blog for more file-sharing tips.