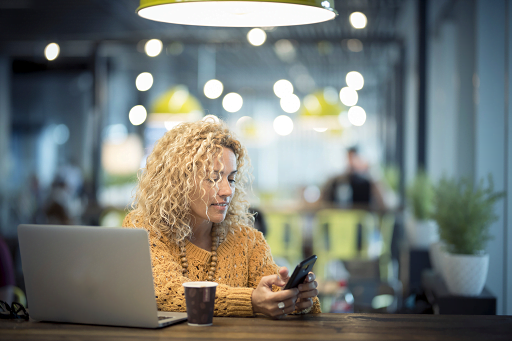 The transferring of files between devices has become a necessity. Working on your PC is not as convenient as using a mobile device such as your smartphone, especially when travelling. Due to this reason, it has become a common practice for people to work on multiple devices depending on the activities of the day. Let's say you have been working on your smartphone on your way to work and now you need to proceed with your work on your laptop. In such a case, you will need to transfer your data from your Android device to the PC. There are many instances that require one to transfer files from an Android system to a PC, such as having a photo that you need to edit on your PC.
Regardless of the situation that makes you want to transfer files between an Android device and a PC, the good news is that there are several ways of achieving this task. From the use of a USB cable to cloud sync to using file transfer programs such as AirDroid, one can enjoy convenient ways of transferring files between Android and their PC. In this article, we will present some of the modern methods that you can use to transfer data between Android and Windows.
How to Move Data Between an Android Phone and Windows 10 with Bluetooth
If you do not want to stress over connectivity issues or install third-party file transfer programs on your mobile device, then Bluetooth is the easiest option to pick. It may not be the fastest solution, but it serves its purpose and is one of the oldest and most reliable methods to use. If your PC has built-in Bluetooth capabilities or you use a Bluetooth dongle, then migrating data between your devices should be pretty easy and convenient. However, the downside is that the size of the files you are planning to send has to be small. Moreover, you will have to keep checking if every file is sent and received properly. On top of that, the process is notoriously time-consuming.
To begin sharing files between Android and PC, here are the steps to follow:
Open Settings on your PC by pressing Win + I.
Select the Device category and choose Bluetooth & other devices, which is located on the left.
Switch your Bluetooth on and then select Add Bluetooth or other device. Proceed to scan for available devices.
Open Quick Settings on your Android device (this panel can be accessed by swiping down from the top of the screen) and long-press the Bluetooth icon. This will take you to a new menu where you should select Pair new device.
Wait for your device to pick up your PC and then pair the two by confirming the security code displayed.
Once you have successfully connected the devices, you can now send a file to your PC by first accessing the Bluetooth icon usually located on the System Tray (you can find the icon by clicking on the Show hidden icons arrow). Right-click on the Bluetooth icon and select Receive a file and click Next.
Head over to your Android device and select the file you wish to send. Pick Bluetooth as the option to use and select the destination PC among your paired devices.
How to Use AirDroid to Transfer Files Between an Android Device and a PC
Another reliable method that one can use to share files between Android and PC devices is through the use of an app called AirDroid. The app is free to use and is available for installation to all Android users. It also offers a premium version at a cost. All you have to do is install the app and create an account using your email address or your social media account profile, such as Facebook, Google, or Twitter. Note that the app has notification and tethering features as well.
To begin using AirDroid, install the app and give it permission to access calls, logs, etc. Then switch on the Files option to enable the transfer of files. The next step is to download the desktop client from AirDroid's download page. Complete the installation by following the prompts and then head over to your Android device and select the file you wish to send. On the sharing menu, select AirDroid and that will be it. To send files from a PC to Android, you just have to drag and drop them into the AirDroid icon.
If AirDroid isn't your style, then you can try an app called Pushbullet. Just like AirDroid, Pushbullet will sync your data between your Android device and PC. The installation mechanism is the same as the one for AirDroid, but Pushbullet gives you an alternative of using a web client if you do not fancy downloading and installing the app. When sending a file to your PC:
Access the app on your Android device and tap on the menu button.
Select Pushing and then tap on the paperclip icon, which will let you select the file you wish to send, and then tap the Send button.
Wait a few seconds, and the sent file will appear on the web client or desktop app.
Using Shared Windows Folders to Transfer Files Between an Android Device and Your PC
Transferring data to your PC with the help of an Android file manager is easy. While we opt for ES File Explorer here, you still have plenty of options to select from. Regardless of the app you end up using, you will still receive similar, if not the same, functions. On the ES File Explorer app, select the View on PC feature, which you can access by selecting the menu and expanding Network. Tap Turn on and then copy the FTP address to a browser on your PC. This will let you view the folder structure of your Android device, where you will be able to browse and select the files you wish to transfer to your PC. Once you have found the desired file, right-click it, select Copy to Folder, select a location on your PC, and then click OK.
Transferring Files from Android to Your PC Using a USB Cable
This is one of the most convenient ways of sharing data between your PC and Android. All you need is your Android device's USB cable (make sure to use the original one to avoid errors). In most cases, Android chargers come in two pieces: the charging head and the charging cable, which has a USB connector on the other end. This is the cable that you need. Just connect it to your PC. The first connection will trigger a notification on your Android device. You should pay attention to it. Tap on the Allow access notification to proceed and then head over to the USB file transfer settings and make sure that the file transfer feature has been selected in order for the two devices to recognize each other. You are now done with the Android device, so you can now focus on the PC. Go to File Explorer and look for the connected Android device on the left panel. You will recognize the device by its model name. Double-click on it, and you will be able to view its contents. You can copy items from it by dragging them to your desktop or a local folder on your PC.
How to Transfer Files from Android to a Windows Computer Wirelessly
If you have an email account with Outlook or Gmail, then you may be familiar with either Dropbox or Google Drive. These are the most common apps that provide cloud-based file transfer services. Cloud storage is the most convenient and least taxing method of keeping your files in sync between your Android device and PC. The cloud option is smart to the extent that you will end up having some of the files automatically transferred without having done anything. Set up a cloud service on both your devices: Android and PC. Use the same credentials to log into the app. Regardless of which platform you are on, you will be able to view, edit and copy files that are saved in your cloud account. You can also use this feature as a way of backing up your data so that if you lose your Android device, you will be able to access the data stored in the cloud using your PC.    
FileWhopper - Service for Transferring Huge Files
Still on the same topic of transferring data using cloud-based services: if you have very large files that you want to transfer, you may consider using FileWhopper. The program lets you share large files of ANY SIZE with no limits. It is also secure and fast to use. All you have to do is follow the simple instructions below and enjoy the convenient service:
Select the large file or folder you wish to send and get a price quote.
Download the small FileWhopper app and use it when uploading your data to the server.
Once the upload has started, you can copy the download link together with the password and share them with the intended recipient. Please note that you should save and share the password generated in the upload app with your recipient so that they could decrypt and download the file. The app supports simultaneous upload and download.
With FileWhopper you can also transfer files from Android to PC or any other device. This tool allows you to send up to 2 GB per transfer, which can handle most of your file transfer needs. FileWhopper uses a web browser to transfer files. Therefore, if you send files using a web browser, then the recipient must also download them via a browser. 
FileWhopper does not have a phone app at the moment. But expect it soon. Also, note that you can't download files sent through FileWhopper using an iPhone. Only uploads are supported for iPhone. Fortunately, you can upload and download files using your Android phone.
Here is how to transfer files from PC to Android using FileWhopper:
Open FileWhopper on your browser and click on the Start Transfer button.
Choose the "Upload from browser" option.
Set password.
Wait for the transfer to complete. Then copy the download link and share it with the recipient(s).
[fwa-calculator]