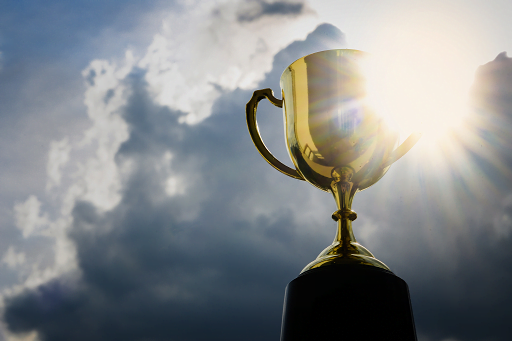 File-sharing services have evolved over the past two decades. The industry is fully grown, and the competition among the service providers is at its peak. With technology continually evolving, file-sharing services have also improved. About two decades ago, if you had a large file that you wished to send, you were limited to copying it to a disc and giving it to the recipient, sending the file via mail, which was ridiculously time-consuming, or using an expensive service called YouSendIt, which was new at that time.
However, in the present day, there are endless online file-sharing solutions available. With the likes of big brands such as Google, Dropbox, Hightail, and Box joining the party, file-sharing options have improved, such that selecting the best among many can mean getting a lot of services under the hood. Not only do you get to share large files, but you also get to store them online and sync them across various devices for real-time edits during group or team collaboration. There are plenty of these services on offer, ranging from personal tools to enterprise-level solutions.
In this article, we will present you with a trusted list of file-sharing services that you can consider using to transfer a large-sized file or folder. The order used in listing these services doesn't depict their superiority. Therefore, the file-sharing options presented in this list are simply among the best in the industry and are listed in no particular order.
What Makes the Best File-Sharing Service?
There are many reasons that can lead to a user selecting one option over the other. However, among many users, there tend to be common interests that lead to the selection of a particular file-sharing service. This is the reason why you will find some brands prospering compared to their peers. Here are some of the characteristics that make a service more ideal than others:
Brand: Before we go any further, a brand speaks volume and the rest follows. An unknown brand is likely to face more scrutiny than a popular one due to obvious reasons such as trust and reputation.
Cost: Money is not a problem for some, but it is definitely an issue for many. The cost of a file-sharing service means a lot, especially if we are to consider the number of options that one has. Why not get a cheaper service elsewhere if the results are the same?
Region: Geographical location still matters, even if we are now more focused on the global village called the internet. Some file-sharing services are not available in some regions or may not be that popular in the region of the targeted recipient(s).
Speed: Time is of the essence, and the more technology evolves, the less patient we become. Therefore, transfer speed has a significant impact on how a file-sharing service is viewed on the market.
File Size Limit: This is another major factor that determines whether or not a service is ideal. If the user is looking to send large files, then they will need a file-sharing service with a higher data transfer limit.
Security: Data protection is vital as most of the files sent online are personal and confidential. A service that creates a secure environment is ideal.
Best 5 File-Sharing Services
With the factors above taken into consideration, we have taken the time to come up with a list of the best file-sharing services:
1. Box
Box is among the oldest file-sharing services in the industry, and it is impossible to create a list of the best file-sharing options without including it. Although Box and Dropbox rhyme, it is important to note that the two are completely different entities and they are always pitted against each other. Box's services are more on the enterprise side compared to Dropbox, which focuses on individual consumers. However, over the past few years, Box has upped its game and shown interest in catering for individuals as well. If you want to test-drive the Box platform, you can go for the basic plan, which comes at no cost and offers individuals up to 10GB of storage and a free upload limit of up to 250MB. Nevertheless, one thing we have to point out is that the Box platform is kind of counter-intuitive, which has been an issue for years now. Although the company has tried its best to address the matter, its platform can still be more streamlined.
There are paid Box accounts that come with the following subscription requirements and limitations:
Personal Pro comes with more storage space compared to the free version, offering 100GB of storage and a file size limit of 5GB. The plan costs $11.50 per month.
Starter Business costs $5.80 per month and comes with 100GB of storage and a single file upload limit of 2GB.
Business costs $17.30 and is perfectly suitable for team collaboration. It features unlimited storage space and a single file upload limit of 5GB.
Business Plus is an ideal plan for big entities. It requires a subscription fee of $28.70 per user on a monthly basis. It also offers unlimited storage space and a single file upload limit of 5GB.
Note that there are additional features that come attached to Box's business plans, which are desktop sync, mobile access, advanced data encryption, and two-factor authentication.
The reason why we decided to include this file-sharing option in this list is due to its unique payment system. In essence, most free large file transfer options are not free entirely. So, how is FileWhopper unique? With this service, you get to dodge the stereotype that you need to pay monthly subscription fees for sending large files: FileWhopper lets you transfer a file or folder of any size by paying a one-off fee that depends on the size of your data. FileWhopper provides free storage of up to 14 days (can be increased to 90 days upon request). With no need for a monthly subscription, all you need to do when you have a large file or folder to share is follow these steps:
Select the large file or folder you wish to transfer and get a price quote based on its size.
Download and install the small FileWhopper app and use it to upload your content fast and securely.
Get the unique link to the uploaded file or folder and share it with the intended recipient(s).
Share the unique password with which your data has been encrypted with the targeted recipient(s).
With FileWhopper, the price quote you see on the landing page is what you get. There are no nasty surprises just when you think that you've finally mastered everything. This unique platform doesn't have any strings attached. Once you select the data that you'd like to transfer, you are presented with a one-off fee based on the size of the data. No other fees will follow later. The only time your fee can increase is when you decide to share the download link with more than 1 recipient, buy extra storage time or file insurance. Even then, the fee is still calculated upfront depending on the size of what you want to transfer and you know what goes where.   
3. Citrix ShareFile
ShareFile is a convenient file-sharing option that was acquired by Citrix in 2011. The service offers a unique file-sharing platform that is suitable for your individual and business needs. With ShareFile, you can share large files with your clients, partners, and colleagues. The platform lets you share important information safely and securely. ShareFile features a lot of ideal tools to improve productivity within your business, among which are workflow management, document collaboration, and swift integration with top email clients such as Outlook and Gmail.
ShareFile's security measures are strong, allowing users to set their preferred permissions. The platform is also intuitive, which makes it easy for a new user to find their way around. On the dashboard, you can easily add new users. ShareFile is compatible with Android, iOS, and Windows platforms, making it ideal for those looking to use it on multiple devices. Although the service does not have a free version, you can try the platform for free. The trial version lasts for 30 days, and the good thing is you don't have to provide any payment information before deciding whether to buy a paid ShareFile plan.
On the available paid accounts, you get the following maximum file size upload limits:
Standard, Advanced, Premium: 100GB
Virtual Data Room: 5GB
The cost of each payment plan varies, with Standard priced at $10 per month, Advanced at $77 per month for up to 5 users, Premium at $122 per month for up to 5 users, and Virtual Data Room at $338 per month for up to 5 users.
4. Hightail
Hightail has a lot of interesting features that make it a unique platform. The users can create their own Spaces, which are projects technically, within the platform and name them. These Spaces can then be shared among users. To top that, Hightail integrates well with other file-sharing services as it allows you to drag and drop from the likes of Google Drive, OneDrive, and Dropbox to the Hightail platform. The service is available on multiple platforms, having apps compatible with macOS, Windows, iOS, and Android.
Hightail comes in two plans: one is oriented to individuals and streamlines file sharing, while the other focuses on collaborations and is designed for teams, providing extra features, as well as file sharing solutions. The free account comes with 2GB of storage and an upload file size limit of 100MB. As for Hightail's paid accounts, users are provided with an upload file size limit of 25GB for Pro, 50GB for Teams, and 100GB for Business.
On this platform, there are also additional features that users can find useful, such as expiration control, delivery notifications, tracking, password encryption, and mobile support.
5. Google Drive
If you are deeply rooted in the Google ecosystem, then selecting this service is a no brainer since it swiftly integrates with other apps from Google. Additional services include Gmail, Calendar, Maps, and Shopping. Google Drive is a necessity if you want to improve your Google experience and increase productivity by utilizing a well-synced system. However, even if you do not stick with Google's range of apps, Google Drive is worth considering if we are to accept the free storage space of up to 15GB provided by Google for free. Moreover, when it comes to Google's paid options, its rates are competitive as you can get up to 200GB for only $30 per year. The customizable sync feature lets you choose the folders and files that you want to continuously sync to the Drive.
Here is the available range of accounts that you can access:
Free account — provides users with impressive free storage of up to 15GB and a max upload file size of 5TB (with exceptions).
Paid individual — for $20 per year, Google offers users 100GB of storage. For $30 per year, users get 200GB of storage, and 2TB of storage comes at a cost of $10 per month. The ultimate offer comes at a cost of $300 per month for 30TB of storage.
Paid business — offers unlimited storage at a cost of $8 per active user on a monthly basis. If the business account includes GSuite, you get 30GB of storage for $6 per user on a monthly basis.
All the paid accounts have a max file size upload limit of 5TB, which comes with some exceptions.