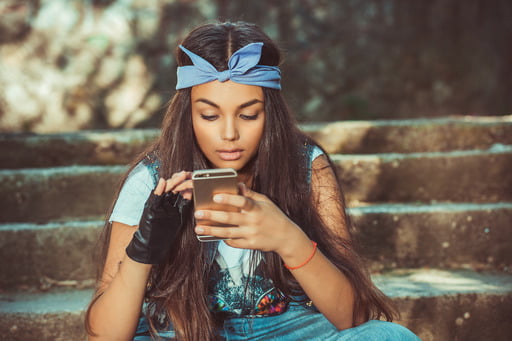 The apps on Google Play Store number 3 million and counting. With multiple options competing for users' attention, it's fair to say that choice has never felt so overwhelming.
There are apps for literally every aspect of daily life. You can find fun and game apps or productivity and health apps. Social media apps abound, and so do browsing, security and learning apps.
It can be hard to decide which apps to choose from the multitude of options available to you. Most people just stick with pre-installed apps and download a few extra for their daily needs.
If you're looking for apps that can add that extra pizazz to your life, why not take a look at Google's own app ecosystem? This is Google we're talking about, so you can be sure that its products are well-made. Still, quite a few of those on this list have been flying under the radar. And the best part? They're all free.
What Are the Best Android Apps in 2021?
So, what are the top 10 Android apps made by Google? Each app here has a practical use that should leave you satisfied.
1. Google Keep
Many note-taking apps get bogged down with too many features. Google keeps things simple with Google Keep. The app, like everything else on this list, is integrated with Drive. Each note you make is immediately saved to the cloud.
With Keep, you can quickly save an idea that pops into your head before it vanishes into the clouds. You can make a list of items to grab off the shelves later or create a reminder for that overdue business meeting. And if you are unable to access your main device, you can view your lists from another desktop or mobile device.
When making a list with Keep, you have the option to add an image, take a photo, make a recording, or insert a drawing. For some more oomph, you can convert a note to a checkbox list or color-code your notes so you can quickly know which is which.
2. Google Suite
Google Docs, Sheets and Slides are Google's answer to Word, Excel and PowerPoint. These tools let users type word documents, edit spreadsheets and create slides for presentations.
Unlike Microsoft's mobile version of its Office apps, Google's suite of productivity apps lets users access all its features for free. They're cloud apps, which means all your creations are automatically saved in your Drive account and you can retrieve them from any device once you're signed in. You can start working on your phone and continue on your desktop without missing a beat.
3. Google My Business
Google My Business is a valuable tool for small businesses looking to gain an edge. The tool can be used to revamp your online presence and convert search traffic into patronage. It's an all-in-one solution for managing an online storefront.
With this app, you can do the following:
Optimize your Google search rankings by making changes to your business profile
Add visual content and offers to make your business more attractive
Get notified when someone contacts your business
Manage customer engagement, reviews, comments, and followings
Google My Business lets you understand what people think of your business and how they react to your products. With this information, you can then plan how to take your business to the next level.
4. Files by Google
Most default file managers on Android let you interact with your phone's internal storage and nothing more. Files by Google is on a different level. Here's the thing. Unless you're using a recent Pixel device, you're not going to find this app pre-installed. You need to hunt it down yourself in the Play Store. If you do, you won't regret the decision.
Files by Google has two main tabs: Browse and Clean. The Browse tab displays your documents, videos, audio, downloads, images, and apps. Interestingly, you can directly share Android app installation files with another device. You also have the option to lock sensitive files behind the Safe folder. The Clean tab provides a stress-free way to remove junk from your device.
5. Digital Wellbeing
While mobile devices are great, they can also pose health risks. Too much exposure to the phone screen can damage the eyes. Constantly using your device can also spike stress levels and cause sleep deprivation.
Digital Wellbeing aims to help you maintain balance in your phone usage. The app displays your digital habits and encourages you to regularly take time away from your phone. You can schedule bedtime mode each day, and your phone will stay dark and quiet while you sleep.
Other features of the app are as follows:
Daily timers to help regulate how much time you spend on specific apps
Focus mode to pause distracting apps so that you can devote your attention to important matters
App usage and phone unlock frequency statistics
Digital Wellbeing is integrated into the latest versions of Android, so you can start using it right off the bat. You need to get it from the Google Play Store if you're using Android 8 or earlier.
6. Google Arts and Culture
Have you ever wondered what it would be like to view the pyramids of Giza up close? What about the magnificent Taj Mahal or Buddhas of Bamiyan? You can treat yourself to the wonderful sights and sounds of human culture with Google Arts and Culture.
This app is where history, arts and culture come alive. You can immerse yourself in the cultural experiences of over 80 countries from each continent from the comfort of your Android phone. And if the world isn't enough for you, outer space awaits. Hop in.
7. Grasshopper
The world has gone digital, and many people feel like they've been left behind. Perhaps you wished to join in the tech revolution but were put off by the complicated process of coding.
Grasshopper by Google is here to help you. The app presents coding in concise language, largely bypassing technical jargon. You can start your beginner journey without paying a penny. In no time at all, you'll get a handle on JavaScript and other programming basics.
8. Google Duo
If you're familiar with Skype or Zoom, you won't need a long tutorial to start using Google Duo. This app offers what other video calling platforms do but plugs you directly into the Google ecosystem. It's a cross-platform calling app with extra features like low light mode and voice calling. The quality of video calls on Duo surpasses what's obtainable elsewhere.
Unlike with some competing apps, you don't need to go through any annoying sign-up process. Simply use your Google account and you're ready to start video chatting. You can also do the following:
Create group calls of up to 32 people
Call users on Android, iOS and web platforms
Snap and share moments during a video call
9. Google Lens
We've all encountered a fascinating object whose name we wished we knew. It could be a plant or animal in the wild or a fancy instrument seen during vacation. With Google Lens, you can now find names and labels, translate foreign words, and gain a better appreciation of the world around you.
Lens uses your camera to scan the object and tries to match it with similar items on the web. It's not just a mere identification app either; it can scan QR codes and barcodes and suggest similar items if what you're looking for isn't available.
With Google Lens, you can do the following:
Identify where you are
Find the names of plants and animals
Translate unfamiliar words into English
Quickly add new contacts and create reminders
10. PhotoScan
PhotoScan turns your phone into a mobile scanner. With this app installed, you no longer need to dash out for an emergency scan job. It can convert just about any type of print document or image into a high-quality digital version.
The app doesn't just produce top-quality scans for free. You can scan your document from any angle, and the app will automatically ensure it is the right side up. The powerful anti-glare and smart cropping features automatically enhance and resize the image for the best fit.
These are the best Android apps to use in 2021 under the Google umbrella. Now that you know about them, you can visit the Play Store to install those that you like.
Share Files and Folders of Any Size – No Subscription Needed
Before you leave, you can try out FileWhopper if you need a safe and secure way to transfer large files and folders. The platform will store your uploaded files for up to 14 days and delete them as soon as they are downloaded by the recipient. No subscriptions are required – you simply pay as you go, and your fee depends on the size of your file or folder. And most importantly, all your transfers are reliably secured with military-grade encryption.