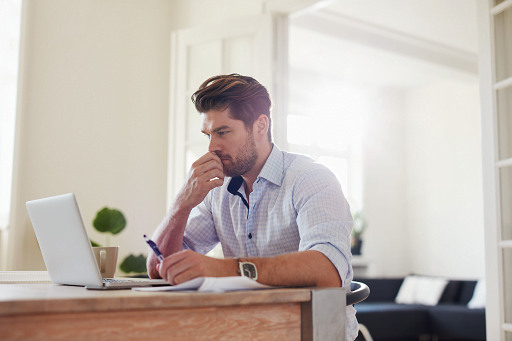 They say that nothing is impossible when it comes to technology. We have had a lot of theories about recovering lost data, and most of those fail to deliver as promised. As an average computer user, you know that formatting is the ultimate way of ridding your PC of any information stored on your hard drive. You also know you have hit a blank wall if you accidentally format your hard drive. However, there is actually a way of recovering lost data if you accidentally format your hard drive. There are many ways to do so, but the fastest and easiest way of achieving this is through the use of Auslogics File Recovery. In this article, we will walk you through the most convenient way of recovering files from a formatted hard drive.
Is It Possible to Recover Lost Data From a Formatted Hard Drive?
We know this may sound far-fetched, but it is actually possible to recover lost data after formatting a hard drive. However, there is a catch to the "how" aspect of recovering the files you just lost. First things first, you shouldn't save anything on the drive you just formatted,otherwise your lost files will be overwritten.
Should I Format a Hard Drive?
Formatting a hard drive is not a bad move, and this is something that an average HDDexperiences once or twice in its existence. In most cases, data loss can be due to hardware failure; however, at times, the cause might be human error. For example, one can format their hard drive without performing a backup, which results in the loss of important data.
Let's take a look at some of the most common issues that cause hard drives to fail and require formatting:
Faulty Firmware – if a system is corrupt, chances of it getting stuck in the middle of the booting process are high, making it impossible for the user to access files stored in it.
HDD Crashes – this situation is common among PC systems with poor temperature regulation. When the CPU fan experiences poor ventilation, it can result in hard drive crashes. Clicking noises can be heard coming from the overheated drive.
Unreliable Power Supply – using an unstable power source that has too low or too high voltage may lead to hard drive failure.
Mechanical Failure – internal failure can result in your files and folders becoming inaccessible. You can even start experiencing a black screen after booting.
Corrupt Files –your system shutting down suddenly due to a power surge may lead to file corruption and hard drive failure. Also, if your PC gets infected with malicious programs that carry and spread viruses, your files can become corrupted too.
User Error—it is in human nature to be prone to errors. Therefore, accidental formatting of a hard drive is bound to happen every now and then. Also, if the user fails to properly update the operating system, the drive may fail and require formatting.
Can I Recover Data From a Formatted External Hard Drive?
When it comes to recovering data from a formatted drive, whether internal or external, Auslogics File Recovery is among the best software tools to use. The program is designed to recover data lost due to drive formatting, malware infection or another accident. The program can locate your lost data and recover it safely. Here is how you can retrieve your lost data after formatting your hard drive:
Step 1. Download and install Auslogics File Recovery. Once you're done, launch it and select the drive that was formatted.
Step 2. The program will begin to scan and search for the lost data.
Step 3. Upon finishing the scan, all recovered files and folders will be visible for you to check out. Preview the data recovered (pictures, videos, photos, documents, and software). Select the files that you need to be restored, then click on Recover Selected, and you have recovered your files.
How to Format a Hard Drive Securely
If you are facing issues with your hard drive (for instance, if it is showing some error messages), formatting it can help. However, before formatting, you should back up your data and get a suitable solution to format the drive.
These are the scenarios where you might need to format your drive:
Drive Initialization – this is when you format a new drive to be able to store your data on it.
Virus Removal –a virus can spread to the core areas of your hard drive, and even an anti-virus might not be able to help. In such a situation, formatting the infected partition of the storage drive can help get rid of the virus.
Making Changes to the Drive Capacity or File System – upon setting up a drive, its file system and capacity are determined. To apply changes to either of the two, drive formatting is needed.
Getting Access to the Drive – once your drive becomes inaccessible, which is a common basic drive failure that many computer users experience, the next thing is to format it. This will help you get access to it.
Can I Format a Drive in Windows Explorer?
Here is how you can easily format your hard drive using File Explorer:
Access My Computer and choose the drive you want to format.
Right-click on the drive and select Format from the drop-down menu.
On the Format dialogue box, select the capacity volume. You can also choose the file system for formatting your drive, then click on Start.
On the warning window, confirm that you are sure and have backed up your important data by clicking on OK.
Can I Format a Drive in Windows Disk Management?
Here is how you can format a hard drive using the Windows Disk Management program:
Access Disk Management using either of these options:
On your taskbar, type diskmgmt.msc in the Search tab and press Enter. Click on the diskmgmt.msc entry.
Access My Computer and right-click on it. Select Manage from the drop-down menu before choosing Disk Management under the Storage category.
Once you have accessed the program, right-click on the partition you want to format and choose Format from the list.
Indicate the volume label, system file, and unit size before clicking OK.
Click on OK to confirm.
Here is a quick guide to follow after losing your data due to accidental drive formatting:
Stop using your computer or the drive (if it's an external one) immediately in order to avoid overwriting your data and then attempt to find out the possible cause of the problem.
Without wasting time, get an appropriate data recovery tool (such as Auslogics File Recovery) as time is of the essence in such cases.
Don't write new data to the drive that has been accidentally formatted as it will make it difficult to recover the lost data due to it having been overwritten.
Make creating regular backups a habit so that you can easily access your data in case your main drive is inaccessible.
FileWhopper – a Reliable Method of Transferring Large Files & Folders
Transferring large files and folders can be stressful for various reasons, such as pricey subscriptions, slow services, insecure transfer channels, and so on. However, with FileWhopper, you get to enjoy premium file transfer services while paying only for the amount of data you would like to send – no subscriptions, regular fees, or others strings are attached. You can transfer uploads of any size to your desired recipients (up to 8 recipients) fast and securely. Moreover, your data is encrypted and stored safely for up to 14 days (or up to 90 days upon request).
Here is what you need to do to enjoy the service:
· Get the small FileWhopper app and use it to upload your large files or folders.
· Copy the link to the uploaded data and share it with the intended recipient(s).
· Share the unique password you have been provided with after uploading your content with the recipient(s) so that they can decrypt and download the transferred data.