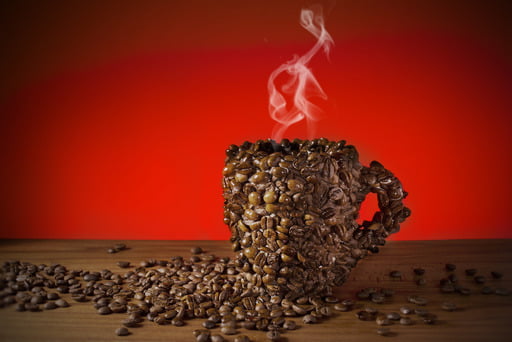 Adobe Photoshop is the world's most popular photo editing software. In fact, the program has been downloaded over 449 million times. With Adobe Photoshop, you get to edit photos, create digital art and animations, work with graphic design, and more. In short, the software offers lots of tools for bringing creative ideas to life.
If you are an Adobe Photoshop user, you surely know that ever since the launch of Photoshop CC in 2013, the software is no longer available through a one-time purchase. Instead, in order to use the service, you now need to sign up for a subscription.
In this post, we will give you a quick overview of Adobe subscription options and answer the popular question "How much is Photoshop in 2021?"
How Much Does Photoshop Cost in 2021?
If you want to work with the latest version of Photoshop, your only way to go about it is to sign up for Adobe's Creative Cloud. With this subscription, you will get access to lots of creative tools, including Photoshop and other popular Adobe programs, like Illustrator, InDesign, Lightroom, Premiere Pro, Dreamweaver, and others. There are several different subscription options available, and you can choose the one that better fits your needs.
For individuals
If you are using Photoshop just for yourself, you can purchase the Adobe Creative Cloud subscription, which is currently priced at $20.99 per month and has a seven-day free trial.
There is also a special Photography bundle available. It costs $19.99 per month and gives you access to both Photoshop and Lightroom. There is a free seven-day trial on board as well.
Finally, if you want it all, you should go for Adobe's All Apps bundle. With this subscription option, which is labeled as "best value", you will be getting each program that Adobe currently offers for $52.99 a month (with a seven-day free trial, of course).
For students and teachers
If you are a student or a teacher, you can get an Adobe subscription for a great deal. The Back to School promotion offers a monthly subscription to use over 20 Creative Cloud apps for just $15.99 a month for the first year — and $29.99 per month after that.
For businesses
If you are using Photoshop for work, you can benefit from a number of deals that Adobe offers for teams. For $33.99 a month, you can sign up for the Adobe Creative Cloud Single App license. In this case, you will be granted access to one of Adobe's most popular programs: Photoshop, Illustrator, InDesign, Premiere Pro, or Acrobat Pro DC. Note that you will need to choose JUST ONE program.
For $79.99 a month, however, you will get access to the full bundle of Adobe tools, both for desktop and mobile.
An Older Version of Photoshop
Now, if you don't want to get involved with all this subscription business, you could get an older version of Photoshop. Adobe doesn't sell these officially, but you should be able to find the last non-subscription version of the program, CS6, on second-hand websites like eBay.
This scenario, however, should come with a warning. Purchasing Adobe software online this way can be risky as the activation code may be invalid. Moreover, you won't get access to
Adobe's mobile applications and the latest Photoshop features.
Doing Lighter Work? Check Out Adobe Photoshop Elements
If you are not doing heavy editing, you may find Adobe Photoshop Elements to be a great fit. With this offer, you will need to make a standalone payment of $99.99 to get access to a set of Photoshop's editing and organizing features. You will be able to import photographs, use a number of the software's smart features to keep your photo library organized, and work with edits and effects. As this Adobe offer is quite different from the subscription options above, we do suggest you start with a free trial to see if it works for you.
We hope that this article has been helpful and you've managed to find an Adobe subscription that is just right for you — or you and your team — or get a clear view of Photoshop's price for future projects.
Once you have, however, you may run into this next issue. Sending a set of professionally retouched photos to a client might be a challenge because these types of files tend to be quite large. And, as you may know, sending large files over the web is not always easy. This is why we advise using FileWhopper.
With FileWhopper, you can send files and folders of any size over the Internet without having to store your data in the cloud, compress files or pay for a long-term subscription.
Here's why FileWhopper is different:
• Unlike many cloud storage platforms (OneDrive, Google Drive, etc.) that will ask you for a paid subscription to store large files, FileWhopper won't. The service works on a pay-as-you-go basis: so you only pay for what you need to transfer at this moment in time. The fee is based on your file or folder's size — and as you upload the item, you will get a price estimation. This is a much more convenient approach for those who need to send large files (like photos, graphics, videos, etc.) over the web but do not want to commit to a long-term paid plan. What's more, with FileWhopper, you get to decide who pays for the file transfer. If you are sending your work to a client, you can ask them to pay for the file transfer on their side.
• Another great thing about FileWhopper is that it allows you to send over files and folders of absolutely any size — you can easily send even a 10 TB folder with the tool — and only pay for what you are sending. And this is quite different from what other file sharing services offer. While you generally can send large files via many other cloud sharing platforms, they will still set limits for how large these files can be, and the more you need to store, the higher your subscription fee gets.
• Your transfers with FileWhopper are protected against interruptions. If there is a connection failure as you are transferring your file or folder, FileWhopper will simply pause the transfer and then resume it from where it left off. No data will be lost in the process, and you won't have to start from scratch. Another great time saver is that the recipient of your file or folder can start the download on their side as soon as you begin the upload — there is no need for them to wait until you have fully uploaded the file or folder.
• The data you transfer with FileWhopper is well protected. The platform uses zero-knowledge encryption, which ensures that no one except for you and your recipient will have access to your data. Your transfer is also secured with a password, which can be generated automatically or be set personally by you. In both cases, the password isn't stored on FileWhopper's servers.
• To use FileWhopper, you will need to install its lightweight app. This app will guide you through the transfer process and auto-delete once it's complete. Once your file or folder gets to "the other side", you will receive a delivery report.
Plus, there are some handy extras you can enable with FileWhopper: for instance, for a small fee, you can send your file or folder to multiple destinations at once.
As you can see from all of the above, FileWhopper has quite a few things going for it. But the best thing is that you can see it all for yourself with no money down. Head to FileWhopper.com right now and make your first 5 GB transfer for free.