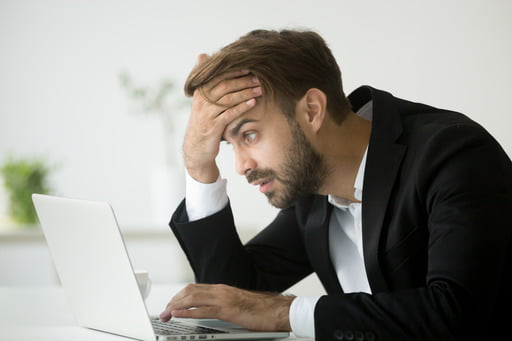 Digital security is one of the most important considerations of today. And while software and device makers like Apple, Microsoft and others are doing everything within their power to keep your files and personal data safe, the extra safety precautions do come at a cost. And losing the access password to your device, cloud, file folder, or social media account can be a real pain. However, it doesn't have to be. This is where password recovery tools come in.
A good password recovery tool will be able to restore your lost passwords quickly and with no hassle on your side. It will help you save lots of time and avoid the stress of having to restore your password manually.
Below, we have summed up some of the best password recovery software tools for you to choose from. And whether you are looking for a Windows 10 password recovery tool or a solution that will work on your Mac, you should find what you need on our list.
Passware Kit
Passware Kit is one of the most known password recovery solutions with an impressive success rate of over 70%. There are three price plans to choose from: Basic, Standard and Standard Plus. All three plans are meant for home use — though, there are more in-depth solutions on board for the most complicated cases.
With Passware Kit, you will be able to gain access to lots of file types via the Instant Recovery mode. Standard Plus unlocks password managers like LastPass and Keepass and grants access to recent Windows local accounts, server accounts and Microsoft Live ID accounts.
Pros:
Instant recovery of most passwords
NVIDIA and AMD GPU acceleration
No learning curve
Password recovery history
Cons:
Pricey powerful plans
Mac support only on the most expensive plan
Recover My Password
Recover My Password is another popular password recovery solution. It lets you completely remove Windows passwords, reset them to blank, and unlock and enable or disable user accounts.
Thanks to the graphical interface, the software is very easy to use, and it comes with clear step-by-step instructions for creating a bootable CD from which you will be recovering your passwords. Plus, Recover My Password has free tech support to help you out if you get stuck.
Pros:
Easy to install and use
Windows password recovery tool
Works with CDs and USBs
Totally free for personal use
Free tech support and great tutorials
Cons:
Separate boot media for each OS
John the Ripper
Despite the playful name, John the Ripper is a powerful password recovery tool for Unix, macOS, Windows, and other systems. Note that the free version of the tool is only available in source code — which may not be well suited for new users. With that, the Pro version comes with a free 7-day trial and works with both macOS and Linux. Once again, however, this is not a graphical interface tool — and you will need to know how to work with the command-line interface in order to use it.
Pros:
Free and open-source tool
Suitable for Windows, macOS, Unix, Linux, and more
Only requires small download
Cons:
Command-line-only interface
Extra fee for native apps
Paid wordlists
Trinity Rescue Kit
Trinity Rescue Kit (TRK) is a live Linux distribution (a bootable installation including an operating system) that you can use to recover Windows passwords via a simple text interface. The software also comes with five different virus-detecting tools and a disk clean-up solution. Trinity Rescue Kit is totally free, has a small download size and is one of the best user-rated password recovery tools on the web. TRK will recover passwords for Windows XP, Vista, 7, 8, and 10. With that, as it runs only on Linux, it may not be suitable for many users.
Pros:
Absolutely free
Lets you create new passwords for user accounts
Easily deletes Windows passwords
Lots of extra functionality on board
Cons:
Not a graphical user interface
Not suitable for new users
Ophcrack
Ophcrack is yet another highly rated free password recovery solution. It's geared towards an average user who is not well versed in password recovery technicalities — so, even if you've never had to recover a password before, you should have no problem doing it with Ophcrack.
You won't have to install Ophcrack on a separate device. Instead, all you will need to do is download its ISO image directly from the tool's website and burn it onto a CD or flash drive. You will then need to boot Ophcrack from either of these to get access to the software's password recovery tools. Ophcrack works with Windows XP/Vista/8/8 and unlocks passwords using "rainbow tables", which is generally a much faster password recovery option than a brute-force attack.
Pros:
Suitable for beginners
Automatic password recovery
No install needed
Cons:
Doesn't work on Windows 10
Won't recover passwords than are over 14 characters
And this concludes our list of effective password recovery solutions. We hope that you've been able to find what you had been looking for and now have a handy go-to tool for quickly restoring a lost password.
Now, if data security is something that you take seriously (as all of us should), we have one more program to recommend today. It's called FileWhopper — and it's the safest solution for transferring large files and folders online. Here's why:
FileWhopper uses the most efficient form of data protection available today — zero-knowledge encryption. What this means is that no one except for you and your recipient will have access to your data.
FileWhopper never stores your password or decryption key on its servers — thus, the program has no way of accessing your data under any circumstances. This keeps your data safe from hacker attacks, security breaches and even government-authorized requests to access your files.
There are no file size limits. With FileWhopper, you don't have to worry about data caps. You can easily send large files and folders online — even if they are 10 TB in size. You can send a file or folder of absolutely ANY SIZE — whether it's a document, a photo album, a folder with videos, or even an app. This means that you don't have to bother with compressing your files, splitting large folders into smaller ones and more. This is a great time saver and takes lots of hassle out of dealing with large amounts of data.
You only pay for what you transfer. Unlike cloud storage solutions that will ask you for a long-term subscription if you have a large file to send, FileWhopper will only charge you once for the file you are sending right now. No long-term commitment or subscription is needed.
You get to enjoy quick transfers. When using FileWhopper, your recipient doesn't have to wait for your file or folder to be fully uploaded. They can start downloading it on their side as soon as you start the upload.
Your transfer progress is protected. In case your transfer gets interrupted — say, there is a connection failure — it will simply pause and then pick up again from where it left off when things get back to normal.
Your transfers are quick and simple. Despite FileWhopper's extensive functionality, the service doesn't overwhelm you with features you don't need. It's simple, efficient and straightforward.
Another great thing about FileWhopper is that your first 5GB transfer is absolutely free — which is a great way to see how the service works first-hand and whether it's a good fit for you.