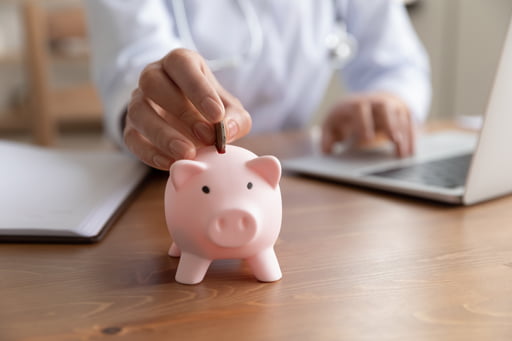 Just like most file storage and sharing services, Dropbox comes with a multi-tiered subscription model.
Some people use Dropbox for free with limited storage. Others prefer to opt for a paid subscription like Dropbox Plus or Dropbox Professional.
It's great to have this flexibility on board, but as things change, so may your requirements for a file storage service. So, if you are wondering how to cancel a Dropbox subscription, here's how to do it.
How to Downgrade Dropbox Business to Basic
Canceling your Dropbox subscription simply means going back to the basic plan and losing all the privileges you had when paying for the service. However, you won't lose these privileges immediately. After you cancel your Dropbox subscription, you will still be able to take advantage of your paid plan until the end of the billing cycle. After that, your account will be taken back to Dropbox Basic. This means that your storage capacity will revert to 2GB and the extra files you have there won't sync across your devices anymore. The files that have been deleted will remain on Dropbox for 30 days. Then, should you change your mind about your subscription, they will be restored.
Now, let's look into how to cancel a Dropbox subscription online.
Here is how to downgrade your Dropbox plan or subscription:
Launch Dropbox in your browser and log into your account.
Click your account avatar: you will see it in the upper right corner of the window.
Go to Settings.
In the menu at the top of the page, click Plan.
When a new page opens, go to "Cancel plan".
You will then need to confirm the cancellation. Do so by clicking "I still want to downgrade."
And there you have it. Your account will eventually be downgraded to basic, and you won't have to pay Dropbox subscription fees anymore. If at any point you change your mind, you can always go back to Settings and restore your subscription plan.
However, before switching back to a paid Dropbox plan, we suggest you explore other options. Dropbox is not the only online service for sharing files — in fact, there is a new player on the block, and it promises to make file sharing a breeze.
Check Out FileWhopper

FileWhopper is a simple, efficient and subscription-free service for sharing files and folders of any size online. Here's when it comes in handy:
Say, you need to send over a folder with photos from your last vacation, a video presentation you have created for work, a portfolio of your digital designs, or even an app. Doing so via email isn't an option — Gmail has long set its attachment limit to just 25 MB. Your next option would be to use a cloud storage service like Dropbox. Here, however, you will need to sign up for a subscription — or find a way to work with the 2GB limit. But what if you don't want a subscription? All you want is to send this one file or folder right here and now, don't you? Here's where you need FileWhopper — and here is why it's a great solution:
Unlike Dropbox and other similar cloud storage services, FileWhopper won't ask you to commit to a subscription. You simply pay as you go, meaning you pay for what you need at this very moment. Your total transfer fee is calculated based on the size of the file/folder that you are sending. Plus, your first transfer of up to 5GB is totally free. Another great thing about FileWhopper is that you can choose who gets to pay. You can do that yourself as you are the sender, or you can let the recipient pay for the service. This option is especially handy for sending freelance work assignments as you won't have to bother with adding transfer fees to your service bill.
[fwa-calculator]
You can transfer files and folders of any size — and this means ANY. Even if you have a huge folder weighing 10TB, you will be able to send it at one go via FileWhopper. There is no need for messy archiving or splitting it into several smaller files. You simply upload what you want to send and it's done. This gives you lots of freedom as to what type of information you can transfer online, from sending over hefty work assignments to sharing photo and video albums.
With FileWhopper, you don't need to burden your system with bulky software. All FileWhopper needs to send your large file or folder is for you to download a tiny app. What's more, the FileWhopper app will auto-delete as soon as its job is done, saving you the trouble of looking for it and deleting it manually.
FileWhopper guarantees that your data will stay safe and secure during the transfer and while in storage. The service uses zero-knowledge encryption for top-level privacy protection, and you can be certain that your data will be safe from prying eyes and spyware.
FileWhopper is really straightforward, and you won't be distracted with extra features that you probably don't even need. Plus, unlike with cloud storage solutions, there is no need for your files to sync — which helps avoid lots of errors and glitches.
With that, there is some additional functionality if you need it. For example, you can add more recipients to your transfer (up to six) or get more data storage days to keep your files/folders on FileWhopper's servers for longer.
When using FileWhopper, all that is needed from you is to simply upload your file or folder. The service will do the rest. You will get a link and password to share with the recipient(s). When your file or folder has been successfully delivered, you will receive a delivery report.
With FileWhopper, you won't lose your upload or download progress if something out of your control gets in the way (like a connection or power failure). Your transfer will be simply paused until things get back to normal. It will then resume from where it left off — and you won't have to start everything from scratch.
So, FileWhopper does seem like the way to go, doesn't it? Well, here's the best part — you don't have to base your decision on this review. You can simply head to FileWhopper.com and try out everything the service has to offer yourself. Remember — your first 5GB transfer is totally free, no strings attached.