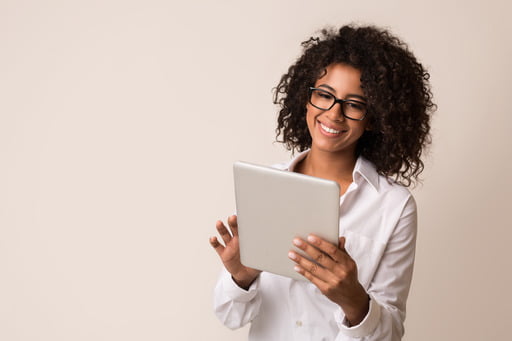 They say Twitter brings the heat. If you feel like you have a lot to say and need a way of expressing yourself while gaining other people's opinions, then go to Twitter. The platform has become super revolutionary: it is now a way of communication that forms the daily processes of human interaction. And this comes with wider usage of videos. Both casual and professional Twitter users find themselves using videos on the platform for one reason or the other.
Some videos are tips, tutorials and even how-to information. You can easily watch, share and retweet them, but downloading from the platform is challenging. As a result, most Twitter users find themselves downloading and installing additional software on their PCs and iOS or Android gadgets to save clips from Twitter.
This guide takes you behind the scenes and gives steps for all platforms and devices on how to download one's favorite Twitter videos.
How to Save Twitter Videos on a Computer?
When doing professional work, most of us use a computer. Even top SMMs find it more professional to complete their work using a computer. The great news is downloading clips on a computer is super easy. To help most computer users, the instructions below are for the most used default browser – Chrome. Nevertheless, they can also help anyone downloading videos using other browsers.
All you need to get started is your computer; no extra software is required. From your computer, go to the official Twitter website (there is no need to log in), then locate the clip you want to save on your computer. Right-click on the permalink, which is the tweet's date. A new menu should appear, from which you must select the option to copy the link address, prompting the tweet's web address to be saved to your PC's clipboard.
Open a new tab and go to DownloadTwitterVideo.com. Right-click on the search option of the website and paste the tweet's web address to search for it. You will be able to save your video either as an MP4 HD file for high resolution or just as an MP4 file for low resolution. Once the download type has been selected, right-click the next option, which should read, Right-click here and choose 'Save link as…' Your Twitter clip will be saved on your computer, and you can get on with sharing it right from your desktop or cloud.
In short, this is how to save video clips on your computer:
Open Twitter.com and locate the video clip you're interested in saving.
Right-click the permalink.
Select Copy link address from the drop-down menu.
Go to www.downloadTwitterVideo.com.
Paste the copied link, hit Enter.
Select either MP4 HD or MP4 and complete the download. Save the video somewhere convenient on your PC so you could easily locate it.
How to Grab Videos from Twitter If You Own an Android Device?
Outside of the US, there are significantly more Android phone users than iPhone owners. Thus, our second set of instructions is for Android users who would love to save their videos on their phones. You will need an additional app to be able to save Twitter video clips to your Android mobile phone.
Start by downloading a good external app from Google Play Store. An excellent one should easily allow you to download from more than one platform, i.e. from both Twitter and Instagram. Several apps should offer that. The one known as +Download may be the best app to use.
Open the Twitter link with the video clip that you want to save on your phone. Once it has been opened, click the Share button and then select Share Tweet via. The video should be automatically downloaded. However, if you experience lagging or if the video fails to start downloading automatically, you might need to speed up the process by tapping the Download button. Also, as part of your computer's security, it might be necessary to give the app the necessary permissions; thus, select Allow when prompted.
In short, these are the instructions to follow when downloading Twitter video clips to your Android smartphone:
Visit Google Play Store and easily download the app +Download 4 Instagram Twitter or anything similar.
Open the link either via the Twitter app or your browser and tap on the Share button right under the video.
Select Share Tweet via.
Tap on +Download from the list of apps that appear.
The automatic download should begin. Save the video to a location you can easily access.
How to Download Twitter Videos to iPhone and iPad?
Finally, we will explain to you how to download your favorite Twitter videos on your iPhone or iPad. There is a little bit more work needed to successfully download a video from Twitter on your iPhone compared to how it is done on Android.
Start by downloading the free MyMedia app onto your gadget.
Go to the Twitter app on your iPhone or iPad to access the video you want to download.
Carefully tap on the tweet so that it will fill the screen.
Then tap the arrow icon beneath the heart one.
Click on Share Tweet via and tap on Copy Link to save the video's URL to your iPad or iPhone's clipboard.
Close the Twitter app. Then go back to the home screen and open the MyMedia app.
Go to the bottom menu and tap Browser.
Type www.TWDown.net at the top of the field and tap Go. These moves open the website within the MyMedia app.
Scroll to the bottom of the page until you come across the Enter Video field.
Paste the tweet's URL into the Enter Video field.
Then click on the Download button right next to the field.
Wait for the webpage to reload and give you a list of several download links in different resolutions and sizes.
Select the one you want to download; a pop-up menu should come up. Tap on Download the File and save the file with a name you'll recognize.
Open Media from the bottom menu to see your saved video.
Tap the file name of the video.
From the popup menu that appears, tap Save to Camera Roll. This move will save a copy of your Twitter video to your iPhone or iPad's Camera Roll folder.
Get Started with Easy Downloads of Twitter Videos
We have given you detailed information on how to download Twitter videos on an Android gadget, iPhone, iPad, and computer. Now, you can easily download and share Twitter videos or download them for safekeeping. If you follow these steps as listed, downloading will be easy and there is no reason why you should expect a corrupt video.
From these three lists, it's evident that saving a Twitter video to your iPhone or iPad is the most taxing of all options. Be prepared to follow through if you want to download a Twitter video onto your device. Once you have the video, you might need to start looking for ways to store it and access it later and even share it with family and friends. Who knows, you might want to post it on your Twitter profile someday without having to retweet it from someone else's account.
Use FileWhopper for Easy File Sharing

While still on the subject of downloading videos from Twitter to later share them with loved ones, you should also take a look at FileWhopper. FileWhopper is an easy-to-use file sharing platform that can be used to upload gigantic files or folders. Using the service is easy. To get started and transfer any file or folder regardless of its size, do the following:
1. Visit FileWhopper's official site: www.filewhopper.com. You can calculate your transfer price instantly by using the available price range slider.
2. Click on either Choose File or Choose Folder.
3. A small app from the site will download itself to your desktop and help you with the upload process. It will be automatically deleted once its job is done.
4. A unique password will be created to encrypt your transfer.
5. You and your recipient can upload and download your data respectively at the same time without experiencing any lag or errors.
At the moment, there is a promotion whereby the first 5 GB can be uploaded and transferred for free. Furthermore, it only costs $0.99 to upload files and folders of up to 10 GB. Take advantage of this promo and such low prices.