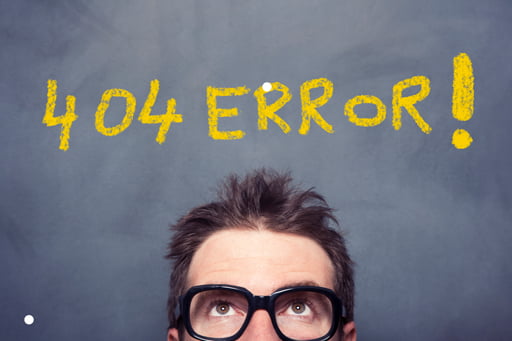 Dropbox is a popular cloud storage service that makes it easy to store and share files online. While using the service is quite easy and straightforward most of the time, it doesn't mean that it's flawless. For instance, sometimes, users run into the "shared link is not working" error.
In this post, we will look into how to fix this Dropbox error. Plus, we will offer you an alternative option for sharing large files and folders online.
How to Fix the Error 404 in Dropbox
There may be several reasons why a shared link to a file in Dropbox is not opening or working correctly. As the problem can be caused by several factors, it also has several possible solutions. Below, we will go over some of them.
1. The file or folder the link points to has been deleted
If you or another user has deleted the file or folder at the other end of the link, you won't be able to access it. In order to re-enable the link, you will first need to restore the file or folder.
2. The link is disabled
There is a possibility that the link you are trying to open has been disabled. Here's how to check whether it is indeed the case:
Sign into your Dropbox account.
Go to Files.
Click Sharing.
Go to Links.
If you don't see the link you are looking for on the list, it may have been deleted. You can go on to create a new link to the file or folder you want to share.
3. The link has expired
If you are using Dropbox Professional or Dropbox Business, the link you are trying to open may have expired. If this is the case, you will need to create a new link.
4. The link is banned
Occasionally, Dropbox may ban a link if it generates large amounts of traffic or violates the Acceptable Use Policy. If this is the case, you will need to get in touch with the Dropbox support team to have the issue resolved or simply create a new link.
If none of the above solutions have worked, you might need to contact the Dropbox support team to help you resolve the problem.
An Alternative Solution Worth Considering
If you don't have time to try lots of different fixes and want to avoid the hassle of looking for more solutions through Dropbox support, you may use a different data sharing service called FileWhopper.

FileWhopper is a simple, quick and hassle-free service for sharing files and folders of any size online. Here are just a few reasons why you can find it a great solution:
● Unlike Dropbox and other similar cloud storage services, FileWhopper doesn't require a monthly subscription. You pay as you go. Your total fee is calculated based on the size of the file or folder that you want to send. Another great thing is that your first transfer of up to 5GB is totally free.
[fwa-calculator]
● You can transfer files and folders of any size — there are no limits. This gives you lots of freedom as to the type of information you can exchange: you can send work assignments, share photo and video albums, transfer software, and more.
● You don't need to overload your system with bulky software. All FileWhopper needs to perform a transfer is a tiny app. The FileWhopper app will auto-delete as soon as the job is done, saving you lots of time.
● FileWhopper takes data security very seriously. The program uses zero-knowledge encryption for top-level privacy protection. So you can be sure that your data will be safe from prying eyes and spyware.
● FileWhopper is really straightforward and simple to use. You won't be distracted by features that you probably will never use — and there is no need for your files to sync as with cloud storage services. This helps you avoid a whole lot of syncing and other types of errors — like the one we've covered above.
● There are extras on demand. While FileWhopper doesn't slow you down with unnecessary features, there is additional functionality available on demand. For instance, you can increase the number of recipients (up to 6 recipients) or add extra file storage days to keep the file/folder you are transferring on FileWhopper's servers for longer.
● The tool is easy to use. When using FileWhopper, all you need to do is upload your file or folder. You will then get a link and password to share with the recipient(s) of your data. Once it's all ready, you will get a delivery report.
● With FileWhopper, you don't have to worry about anything interrupting your transfer. If a force majeure event (like a connection failure or computer shutdown) occurs, your transfer will simply pause and then resume right from where it stopped once things get back to normal.
FileWhopper sounds pretty great, doesn't it? Well, the best thing about it is that you don't have to take our word for it. You can simply head to FileWhopper.com and try the service out for yourself. Your first 5GB transfer is absolutely free.