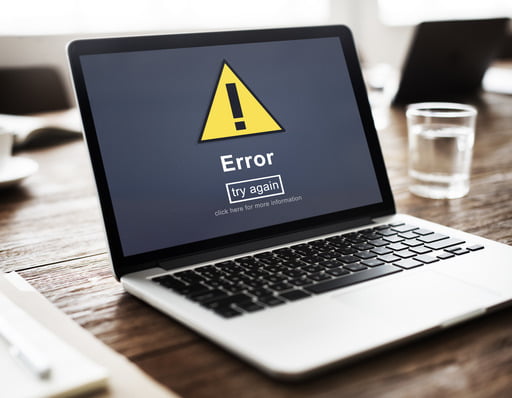 Sometimes, when trying to preview a certain page in Google Chrome, you may run into an error message that will tell you that you don't have authorization to view it. This error is usually labeled as the http error 403.
There may be several reasons why you are seeing this error message. It may be related to expired or cached browser cookies, a corrupted Google Drive download, and more.
However, you are probably not interested in the causes of the issue at this point. What you are probably interested in is how to remove the "You don't have authorization to view this page" http error 403 as soon as possible. And this is what we are looking into today.
How to Fix the "You Don't Have Authorization to View This Page" Issue in Google Drive
So, how can you get rid of the http 403 error in Google Drive? There are two ways in which you can go about it:
You can try opening the page in Incognito Mode.
You can clear your browser's cookies.
Let's start with the first solution.
Option 1: Open the Page in Incognito Mode
Some users have been able to successfully solve this Google Drive error by opening the needed page in Incognito Mode.
If you want to try this, here are the steps to take:
Launch Google Chrome.
Click the three-dot icon in the top right corner.
Click the New Incognito Window option to continue.
Enter the address of the needed page.
You should now be able to see the page's contents without any errors.
If you still can't preview the page, try the next solution — clearing your browser's cookies.
Option 2: Clear Your Browser's Cookies
Clearing your browser's cookies can also help you get rid of the error message. Here's how to do this in Google Chrome:
Open Chrome.
Click the three dots in the top right corner.
Open Settings.
Scroll down till you find "Privacy and security".
Go to "Clear browsing data".
You will see a pop-up window; in it, go to the Advanced tab.
Here, set "Time range" to "All time".
Check all the options related to "Cookies and other site data", "Cached images and files" and "Content settings".
Next, select "Clear data".
Once you've completed all the steps, go back to the Google Drive page you were trying to open — you should no longer be running into the error message.
And there you have it. We hope you now know how to fix the "You don't have authorization to view this page" error and this issue won't bother you any longer.
However, if you are getting errors in Google Drive too often and are tired of looking for ways to fix them, maybe it's time to look for more convenient alternatives for storing and sharing files online.
One of such alternatives is a service called FileWhopper. It can help you send files or folders of any size over the web. Here's why you might like it:
Unlike many cloud storage services (including Google Drive) that require a paid monthly subscription, FileWhopper lets you transfer files and folders on a pay-as-you-go basis. This means that you only pay for the data you are transferring at this moment — no long-term commitment is necessary. Plus, you can choose who pays for the transfer: it can be either you or the recipient of your file or folder. This feature can come in particularly handy for freelancers when sending out work assignments.
[fwa-calculator]
Another great thing about the service is that it lets you send files and folders of any size — actually ANY size. While many cloud storage programs do let you transfer really large files, there are often limits on how much you can store and share. This often means that you need to purchase expensive packages for long-term storage — even if all you need to do is send this one file one time. With FileWhopper, you will be able to send over a file or folder of any size — and only pay for what you are sending.
The data you transfer is well protected. The service uses zero-knowledge encryption — and this means that no one (including the FileWhopper team) will have access to your data. Your transfer is secured with a password: you can choose for it to be generated automatically or create one yourself. The password is not stored on FileWhopper's servers — and without it, nobody can access your file or folder.
FileWhopper is easy to use. All you need to do is download FileWhopper's tiny app and follow the instructions. Once your file or folder is sent, the app will auto-delete, saving you the effort of removing it yourself. Once your file or folder has reached its destination, you will receive a delivery report.
There are no bells and whistles. When using FileWhopper, you won't be distracted by features that you probably won't need. Using the service is very straightforward, and there are no bells and whistles that will take time to learn.
There is extra functionality on demand. So, while FileWhopper doesn't bombard you with complicated features and add-ons, you can get more out of the service if you want to. For instance, you can send your file or folder to more recipients or keep your data on FileWhopper's servers for longer.
Your transfers with FileWhopper won't get interrupted. The process is protected against issues like connection failures or blackouts. And if anything happens, the data transfer will pick up right from where it was cut once the connection is back.
As you can see from this article, we are big fans of FileWhopper. However, the best thing about the service is that you don't have to blindly trust our review. If you have a file or folder you need to transfer, you can head to FileWhopper.com right now and try it out — your first 5GB transfer is absolutely free.