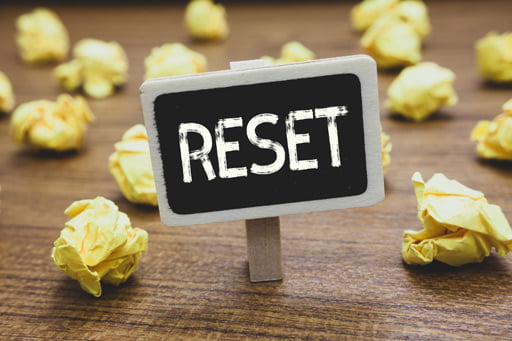 OneDrive is one of the most popular cloud services on the web. It lets you save files on the cloud and sync them across devices — which is really convenient. However, OneDrive is not without faults — and from time to time, you may run into errors and glitches.
One of the most common complaints about OneDrive is that the service gets stuck during file syncing. If you are wondering how to fix OneDrive sync and other problems on Windows 10, you've come to the right place. In this article, we will show you how to reset OneDrive to fix issues related to this service.
How to Reset OneDrive on Windows 10
If you don't have time to investigate what has caused your OneDrive issue and search for specific fixes to it, your best and easiest option to get OneDrive working correctly again is to simply reset OneDrive.
Note that when you reset OneDrive, you will re-sync all your OneDrive files. This means that this process can take a bit of time and considerable bandwidth (depending on how many files you are re-syncing).
Without further ado, here's how to reset OneDrive:
First, you need to close the OneDrive app: go to the Notification area, right-click the OneDrive cloud icon and select Exit. (Note that you may need to first enable the "Show hidden icons" option to see the OneDrive icon).
Next, use the Windows logo key + R combo on your keyboard to launch Run.
In the Run command dialog, enter the following command: %localappdata%\Microsoft\OneDrive\onedrive.exe /reset
On your keyboard, press the Enter key.
And there you have it: you have just reset OneDrive. If the program doesn't launch automatically after you've performed the reset, you can start it manually by running this command:
%localappdata%\Microsoft\OneDrive\onedrive.exe
Your OneDrive should be working fine now, and you shouldn't be running into any syncing issues.
If resetting OneDrive hasn't helped, you can try uninstalling and then reinstalling OneDrive.
How to Uninstall OneDrive on a Windows 10 PC
In earlier builds of Windows 10, in order to uninstall the OneDrive desktop client, you would need to run OneDriveSetup.exe. In later Windows 10 builds, you can uninstall it via Apps & Features. Here's how:
Go to Start.
In the search box, type "programs".
From the list of results, select "Add or remove programs".
Under Apps & features, locate Microsoft OneDrive.
Click Uninstall.
If a prompt appears, enter your password or provide another required form of confirmation.
And there you go — you have successfully uninstalled OneDrive. Note that even if you uninstall OneDrive, you won't lose any files or other data. You will always be able to access your files by simply signing into OneDrive on OneDrive.com.
Next, you will need to reinstall OneDrive. In order to do this, you will simply need to run OneDriveSetup.exe and follow the onscreen prompts.
And this is pretty much it. By now, all your OneDrive syncing issues should have been resolved, and you should be able to use the service without any issues.
Now, if you are running into syncing or other issues on OneDrive frequently or simply want to look into other options for sharing files online, check out FileWhopper.

FileWhopper is a service for sending large files and folders online. And we mean large — even if you need to send over a 10TB file or folder, you can do it with FileWhopper. Here are a few more things that make FileWhopper a smart file sharing solution:
Unlike many cloud storage services, like OneDrive or Google Drive, FileWhopper won't ask you for a monthly subscription. This means that you can transfer files and folders on a pay-as-you-go basis. This is a much more convenient option for when you just need to make a one-time large file transfer and paying for an expensive cloud sharing subscription simply won't make much sense. What's more, you can choose who pays for the transfer: you can do it yourself or ask the recipient of the file or folder to make the payment. This feature is especially handy for freelancers who often need to send out work assignments.
[fwa-calculator]
Second, as we've already mentioned above, with FileWhopper, you can send files and folders of any size — there are no limits. On the other hand, most cloud storage programs will set limits for how much you can send — and you will need to commit to a really pricey subscription if you want to send something hefty.
With FileWhopper, you will be able to send over a file of absolutely any size — you will only pay for your one-time transfer, and the fee is calculated based on the file size. This also means that you won't have to split your huge file or folder into several transfers or archive your files to make them smaller — this saves plenty of time and also helps you avoid lots of issues and errors.
FileWhopper uses zero-knowledge encryption — which is the best form of data security available today. It means that no third party will be able to access your data without your authorization. Your every transfer with FileWhopper is secured with a password: you can create a password yourself, or it can be generated automatically. This password is not stored on FileWhopper's servers, and nobody will be able to access your file or folder without it.
FileWhopper is very simple to use. All it takes to send your file or folder is downloading FileWhopper's really small app and following these prompts:
Browse for and select the file or folder you want to send and wait for FileWhopper to evaluate its size.
Get a quote for your transfer.
Use the FileWhopper app to send the file or folder in a fast and secure manner.
Get a link to your transfer and share it with the recipient.
Your data will be protected with a password to ensure transfer safety.
There are no complicated extras weighing FileWhopper down, and you won't be bugged by features that you probably don't need. Using FileWhopper is really straightforward, and there is no learning curve to worry about.
While FileWhopper keeps things basic and simple, there are also extras available on demand. So, while you won't be bombarded with ads or offers, you can get more out of the service if you want to. For example, you can add more recipients to your transfer or store data on FileWhopper's servers for longer.
FileWhopper makes sure your transfers aren't interrupted and you are safe from issues like connection failures or blackouts. If anything like that happens, your transfer will simply pause and then pick up right from where it left off when your connection is restored.
So, as you can see from above, FileWhopper is a great choice for sending large files and folders over the web. But you don't have to simply believe us — the best way to go about it is to try out the service for yourself. And here's the best part — your first 5GB transfer is absolutely free.