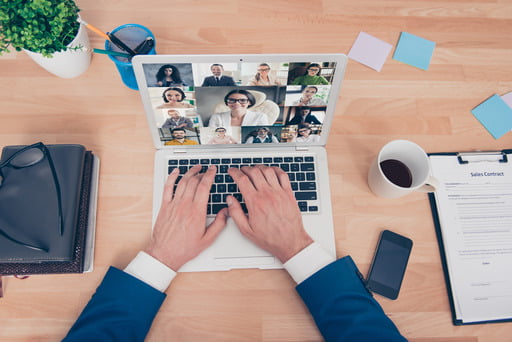 With more and more business interactions moving online, setting up business meetings over Skype (or similar applications) has now become an essential part of work communication. If you are wondering how to schedule a Skype meeting with multiple participants quickly and easily, you are looking at the right page. In this post, we will give you two options for scheduling business Skype calls.
How to Schedule a Call in Skype for Business
There are two ways in which you can schedule a business call on Skype:
You can do it from Outlook.
You can use the Meet Now feature in the Skype for Business application.
Below, we will go over both ways in more detail and describe the exact steps you need to take to start a business call on Skype.
Option One: Schedule a Skype for Business Call via Outlook
You can start a Skype call directly from Outlook. Here's how to do it:
In Outlook, go to the Home tab.
Here, click New Items and go to Meetings.
You will see a new window open for your new meeting.
Next, you will need to enter some information about your meeting: the subject, invitees, location, date, and time.
Once you have filled in all the needed data, click Skype Meeting.
You will now see that the Skype Meeting button has changed to Join Skype Meeting and your meeting invitation has been populated with the Skype meeting information you've entered above.
Depending on your setup, you may also see the Join by phone option there.
When you are ready to send out Skype meeting invitations, simply click the Send button.
And there you go: you are all set for your Skype business call.
Option Two: Use the Meet Now Feature in Skype for Business
As mentioned earlier, there is another way to start a business meeting in Skype — you can use the Meet Now Feature in Skype for Business. Here's how to do it:
Open Skype and go to Settings.
Click Meet Now.
In the new window, select the Invite More People option in the top right corner.
Choose the meeting participants from your contact list. Alternatively, you can add participants one at a time: simply enter their email address and click OK.
The people you have invited will receive notifications about joining the meeting.
And there you have it: now you have two easy and quick options for how to schedule a Skype meeting with someone. But what if you also need to transfer large files online? Sure, you can send some types of files directly over Skype — but with a 300 MB file size limit, you won't be able to send large files, videos, photo folders, and so on. If you need to send a large file or folder, you can use a new service called FileWhopper: with it, you will be able to transfer large files and folders online quickly and easily — and with no file size limits. The best thing about FileWhopper is that unlike with other file transfer services, you won't need to apply for a paid subscription — you simply pay for the file or folder you need to transfer based on its size. Plus, your first transfer of up to 5GB is free.