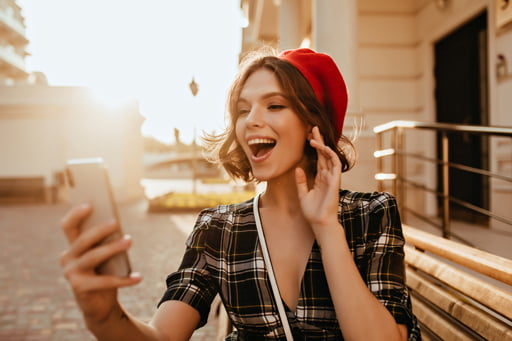 WhatsApp is among the most popular messaging apps on the planet, with about 2 billion worldwide users. Statistics show that WhatsApp users send around 100 billion messages daily on the platform. This program is very user-friendly and highly reliable, which explains why many people love it. Additionally, it's totally free, making it convenient for everybody despite their financial background.
However, WhatsApp doesn't allow users to send files that exceed 16 MB. This frustrates many users who would love to share bigger files with their colleagues and friends. Although this limit might be enough for some people, many users would still benefit from a bigger one.
The good news is, there are different ways to get around this limitation. In today's post, we will teach you how to send large videos on WhatsApp. We'll discuss how to do so from your smartphone and Windows 10 PC.
How Does WhatsApp Work?
Basically, WhatsApp enables you to communicate with people from any part of the world provided you have an internet connection. Besides text messaging, WhatsApp also offers the following excellent features:
Voice messaging. It lets you record voice messages and send them to your friends or family.
Video and voice calls. You can voice or video call anyone or a group as the app allows group calls of up to 8 people.
Video and photo sharing. The app is an easy and fast way to share videos and pictures.
Document sharing. WhatsApp allows you to send different types of documents, such as spreadsheets, slideshows, and PDFs.
WhatsApp Business. You can open a business account to connect with customers more officially and showcase your services.
Desktop access. If you usually spend more time on your PC than your phone, you can install the desktop version to ensure you don't miss important notifications.
How to Send Videos on WhatsApp
Let's look at the basic process of sharing videos on WhatsApp for iPhone, Android, and Windows PC users.
Here is the guide for Android:
Open the recipient's chat on WhatsApp.
Tap the paper clip icon in the top-right corner of the window. Then choose Video.
Navigate to the video file you want to send and select it.
Then tap on the Send button.
Here is the guide for iPhone users:
Go to the recipient's chat.
Tap on the plus icon (+) beside the typing field.
Select Photo & Video Library and then choose your video.
Add a caption if necessary, and then tap Send.
Here is how to share a video on WhatsApp on your Windows PC:
Open the WhatsApp application and go to the recipient's chat.
Click on the Attach icon (paper clip) beside your typing field.
Select Photos & Videos.
Then navigate to where the file you want to send is and click it.
Choose Open and then click on the Send button.
How to Send Long Videos on WhatsApp
To send a long video on your smartphone using WhatsApp, follow these steps:
Visit Google Play Store or Apple's App Store and look for a good video converter. Download one that splits long videos into smaller bits.
After installing the app, open it and select your long video.
Next, split the video into several parts and then save them to your device.
Once done, send the small parts one by one to the recipient (a person or group).
If you want to send a long video via the desktop app, use this guide:
Visit Microsoft Store.
Download WhatsApp Video Optimizer. This app allows you to compress a long video into a 16 MB file that you can easily send on WhatsApp.
Launch WhatsApp Video Optimizer and select the long video you want to send.
Next, compress it and then share the compressed version with the intended recipient.
How to Send a Video Without Cutting It
Sometimes, especially when sending official projects, you must send the original file without cutting it into bits. In such cases, you need extra assistance from a third-party service. Luckily, there are various reliable options you can use today.
Method 1: Google Drive
Google Drive is mostly used as a file backup service, but it can also enable you to share large videos. This service allows you to upload big files of up to 10 GB. Then you get a shareable link that can be used to quickly access the uploaded content.
These steps will guide you through using Google Drive to share files:
Open the Google Drive app on your smartphone.
When the home screen appears, click on the plus icon in the bottom-right corner of the screen.
Navigate to where the video you want to share is and upload it to the drive.
Once done, long press on the file and then tap on the three dots that appear.
Select the Copy link option.
Now go to WhatsApp and paste the copied link into the recipient's chat. Then send it.
To do the same on your Windows PC, follow these instructions:
Open Google Drive from your browser.
Click on the plus icon on the left pane and select File upload.
When the File Explorer window appears, navigate to the file's location and select it.
Then click on Open.
Now, wait for the video to be uploaded. The amount of time it takes depends on your Wi-Fi speed.
After it's uploaded, right-click on it and choose Get link.
Then select Copy link. You can also click on the drop-down box at the bottom to assign any necessary permissions to the video.
Finally, open WhatsApp on your computer and share the link.
Method 2: Dropbox
Dropbox is another excellent option that you can use both on your phone and computer. It lets you upload a 2GB video file for free and share it with your WhatsApp contacts.
Here is how it works on your mobile device:
Visit the Dropbox website and create a Dropbox account.
Download the Dropbox application onto your phone.
Launch the app and tap on the plus icon.
Then navigate to the video file you want to send and select it.
Tap on the three dots and choose Copy link.
Go back to WhatsApp and send the link to the recipient.
Here are the instructions for PC users:
Visit the Dropbox website and sign up.
Once done, log in to your account and select All files on the left pane.
Next, click on the Upload button on the right pane and then choose Files.
In the new window, select your large video and then click Open.
Wait for the process to finish. Then click on the three dots beside the uploaded file and choose Copy link.
You can now share the link with the intended recipient.
Method 3: FileWhopper
FileWhopper is a professional file-sharing service that you can use to transfer files and folders of any size. Unlike many other similar services, FileWhopper only charges you according to how much data you send. It doesn't force you to pay monthly or yearly subscriptions when all you want is to send one file.
[fwa-calculator]
This service lets you upload your file or folder and then charges you a one-time fee depending on the file or folder size and the number of recipients. After the transfer, you don't pay anything until the next time you use FileWhopper.
The first transfer of a 5GB or smaller file or folder is free. What's more, your file or folder is stored for 14 days at no extra cost. The stored item can act as a backup as you can pay a small extra fee to increase the storage period.
This guide will show you how to send large videos with FileWhopper:
Visit the FileWhopper website and create a free account.
Click on the Choose file button.
When a new window opens, locate your video and select it.
On the screen that appears next, you can see the quoted price under the Order summary section. However, your first transfer will be free if the video file hasn't exceeded 5GB.
Next, click on the CONFIRM & PAY button located on the right side of the window.
Complete the payment, if any, and then click on the START TRANSFER button. Note that there is a Windows button and an Apple button. So, click on the one that applies to you.
Allow the FileWhopper app to be downloaded. It's a tiny app, so don't worry about it eating up your valuable space. Also, the program automatically deletes itself after the file transfer.
After downloading the file, open it to install the FileWhopper program.
When the app opens, click PROCEED WITH UPLOAD.
Select CLICK TO CHOOSE FILE. Make sure you choose the same file you did in step 3.
Click on the START UPLOAD button.
Choose COPY TO CLIPBOARD to copy the encrypted password.
Click on START UPLOAD and then wait for the file to be uploaded. This might take long, especially if the video is too large.
Share the download link with the intended recipient. Note: Your order provides only one download by default. So, make sure to order additional services if you want to include more recipients.
Wrapping Up
That's it. If you have additional info regarding how to send a large video on WhatsApp, kindly share it in the comments section below. Also, check out our blog for useful guides like this one.