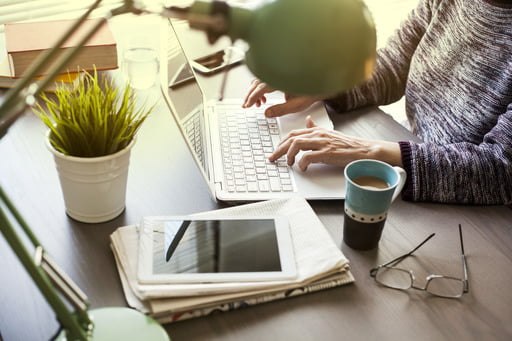 Did you know you can share your professionally edited videos on Vimeo? This site is popular among professionals and hobbyists alike as it offers 500MB of free storage upon sign-up. You might be wondering, "What is the best video format for Vimeo?" The site features SD and 720p HD playback, and these qualities are available in the Vimeo Free account. The Plus and Pro upgrades come with more.
If you want to upload videos to Vimeo, start by preparing your files. You need to maximize the storage space, thus ensuring your videos play smoothly. Follow the instructions to compress your videos according to the Vimeo specifications. This read will include the instructions on how to prepare a video for uploading to Vimeo.
Before and during the process, you will have to do the following:
Export your finished video from the timeline.

Carefully study the Vimeo upload settings and understand them to prepare for the upload.

Consider the Vimeo Free, Pro and Plus accounts to understand their features and ultimately select the best account for your purposes.
The first and most important step towards a successful video upload involves exporting your video from the timeline. To do so, you'll have to select specific video settings. If there is a difference between the settings at the final edit and when uploading, the editing program will automatically compress your video. The time taken to compress the video is directly proportional to the time taken to export the video. There might be some loss of quality during the compression.
To successfully upload a video to Vimeo, export two copies of it from your video editor (Adobe Premiere, Final Cut Pro or another similar nonlinear video editing tool). The first copy must have specifications that match the sequence settings used for editing, and the second one should match Vimeo's upload specifications. Try using common programs such as MPEG Streamclip, Media Coder or Toast to recompress the video as necessary. If you are not sure about compressing your video, you can do more research around compressing software, video converters and IT.
There are standard upload settings for Vimeo which you will need to meet for your video to be successfully uploaded to the site. To begin with, any video on Vimeo must be either SD or HD quality. Each of these video types comes with a different list of compression specifications. Use the H.264 encoder when creating the best quality video with the smallest file size. Most compressing and editing programs support H.264 as it's an open-source codec. The next step is to limit the bit rate of your video to 2,000-5,000 kbps for SD and 5,000-10,000 kbps for 720p HD. When you limit the bit rate, you limit the amount of information transmitted every second of video playtime. Thus, by scaling back, you're increasing and improving your video quality. If it's up to Vimeo specifications, your audience will enjoy smooth playback.
Videos playing on Vimeo follow the constant frame rates of 24, 25 or 30 (29.97) frames per second. To remain within the frame, if your video was shot at a higher frame, divide the frame by two and then compress it according to the SD or HD rate.
Vimeo limited the data rate to 320 kbps, and audio must use the AAC-LC audio codec. The sample rate for your audio should be up to 48 kHz. It might be less than 48 kHz, in which case, you can leave it as it is.
For average use, the 500 MB storage and 720p HD video quality given on the Vimeo free account are enough. However, professionals require a lot more. For example, if your raw video was shot in HD of 1980x1080, chances are you want to maintain that quality when you upload the video to Vimeo. You can get your quality and more storage by upgrading to either the Pro or Plus account. They both offer advanced options for showcasing your video at its best.
With a Vimeo Plus account, prepare to receive 5GB of storage per week. This is more than enough to allow one to upload any short clip in HD. The storage limit is automatically reloaded every 7th day. This means you can prepare high-quality video on a weekly basis to upload it without running out of space. This makes a difference because a free Vimeo account allows you to upload one HD video per week, whereas, with a Plus account, you can upload an unlimited number of videos in HD. Also, all the videos come with HD embedding to maintain quality when played on other websites and blogs. If you have a personal professional website, consider the Plus upgrade as it's one of the best hosting options you will ever get.
For a bigger company or a business website or active tutorials, consider the Pro upgrade. This is the option taken by professionals needing more storage capacity. This account comes with a massive 50GB of storage data, unlimited video plays, and the HD 1080p video quality. Best of all, when using this account, you can add your own brand to mark your territory. Remove the standard Vimeo badge and give your videos a new identity which is only used by your brand. Also, take it several steps ahead by enjoying advanced controls for video playback and the Vimeo video player. Get as much as possible from the site by selecting the account that works best for you.