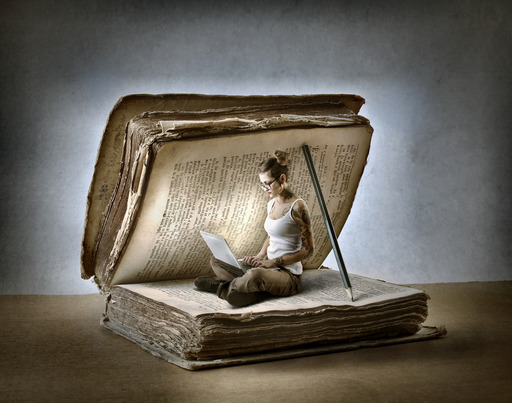 Once, the writing profession was all about how to birth ideas from creative minds and report these ideas in a clear, concise manner. It is not so different now except that more writers are freelancers than almost any other profession. Thus, writing for hire is a big thing and a growing trend in the current era.
As a writer who doubles as a freelancer, you have to consider a number of factors before involving a literary agent or publisher in your career. Even after you have completed the requirement for characters, you might end up regretful if you don't optimize the process. As such, from the writing process to the publishing and marketing process, all hands must be on deck when you are striving to meet your goals.
To submit your manuscript to a literary agent or publisher, you have to manage your files properly. You ought to know how to organize and send your documents securely. If you fail to organize your files, the literary agent or publisher might lose interest in your work. And if you fail with regards to secure file transfer, someone else might get your work before your publisher ever does.
So, in this article, we will walk you through several important considerations for submitting your manuscript, show you things to watch out for and guard against, as well as the value of secure file transfers. We have also added subsections that deal with how to start freelance writing and how to get a literary agent.
Submitting Your Manuscript to a Literary Agent or a Publisher
Proofread Everything
Good literary agents and publishers have a high standard. They expect as perfect a result as you can deliver. When your draft, the first one especially, is full of errors, you project unseriousness. And no good literary agent or publisher works with an unserious writer.
Here are a few tips to ensure that your work is in good shape:
Use writing apps that check grammatical errors by default. Google Docs and Microsoft Word are great options. Only use Note-taking apps for note-taking.
Use dedicated markup apps. Grammarly and Hemingway.com are very helpful in this respect.
Use the services of a professional proofreader. Be careful in your choice so you don't inadvertently lose your original work to thieves.
Organize Your Files/Documents
Writers can be messy, especially freelancers. This is not exactly bad considering the many things they have to juggle in their minds. However, you must learn to bring order out of all that chaos or literary agents and publishers will pay you less if not flat out run away from you.
Here are a few tips for organizing your files and documents:
Declutter your digital space. Use folders and subfolders to store your files. Don't litter your desktop.
Use sensible folder/file names. Don't go using sda%sdvk&firstDraft for the name of your first draft. Use the actual title or a short variant.
Get professional help. If you find yourself fumbling at file management, seek professional help. You can also watch YouTube videos on decluttering your digital space.
Don't Be Shy About Keeping One Hundred Backups
Backups are treasures for creative people. If you are like most of us, you don't have a perfect grasp of your creative self. This means you may not have the eidetic memory that allows you to perfectly recall everything you have ever written. So, don't tempt fate by refusing to have copies of your work.
Have as many copies as you can keep. Do you have soft copies of your work? Use cloud storage apps to keep them. Use multiple cloud storage services if you have to. But, make as many copies of your files so that if you lose some of them, you don't tear out your hair in frustration.
Document Everything
Keep records of your interactions with every literary agent or publisher. These things can come in handy later when you want to sign deals. Smart advisers can look through your conversations and tell you what kind of person your literary agent is. This will help you better fortify your place in the writing industry.
Documenting interactions with your literary agent or publisher should not be too difficult. The digital era has made it possible to communicate via email, social media, video conferencing apps, and lots more. These channels allow for documentation, so you have nothing to worry about.
Now, you can go ahead and submit your manuscript to a publisher or literary agent.
Some Things to Watch Out for When Preparing Manuscripts for Publishing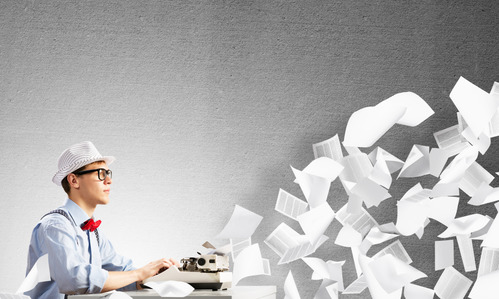 Hasty Sharing
One of the advantages of the best writing apps is the sharing option. You can share links to your original work with other people and they can even add comments, format headings, etc., while you are working on the same draft.
Since your work is essentially up for grabs when you share like this, you must be careful about sharing with just anybody. What if they copy your work and publish it under their name? Think twice before you share your books, essays, and poems that you haven't published anywhere else.
Malware
It's impressive that ownership rights can be stolen through malware activity. The process is no different from when hackers steal private information. So, be extra careful about spam emails and strange links that invite you to click them. One wrong click and you might as well have never written anything.
Fake Literary Agents
Thieves abound in every profession. Fake literary agents and publishers are a real thing. They can woo you to get your work and then sell it off to the highest bidder later while you are awaiting a response on a supposedly good deal.
Again, take precautions against such people. Verify their establishments before agreeing to share your work.
The Value of Secure File Transfers
To a writer or any other person that relies on their creativity, getting their work to the point of marketing or sale is not always easy. So, how do you ensure that your original work gets to the intended agent or publisher without interruptions in the middle? Use secure file transfers.
Good Options that Fall Short of the Mark
There are a dime and a dozen good options to help you get your book(s), essay(s), or poem(s) to agents and publishers. We mentioned sharing earlier, so using cloud storage services is a smart choice.
But there are a number of these cloud-based file-sharing services. The most popular are Google Drive, OneDrive (Microsoft), Dropbox, and WeTransfer. Each of these has its good points, but they are nowhere near perfect.
Security is the most important factor you should consider. As the aforementioned services are mostly generalized for everyday usage, security is not their topmost priority. So they are great for file storage and sharing, but not when what you are sharing is very sensitive information.
FileWhopper: The Solid Alternative
FileWhopper is a good alternative to the majority of cloud-based file storage and sharing services. It lets you send large files and send documents securely because security is its top priority.
Summary
Some of the biggest pluses of using FileWhopper are listed in the table below.
| | |
| --- | --- |
| Security | Zero-knowledge encryption, so even FileWhopper cannot check your documents. |
| Storage | Up to 10TB and you can leave your documents on the server for downloads for up to 3 months. |
| Interface | You can use FileWhopper via the app or browser. The interface is straightforward and minimalist. |
| Payment | You pay for FileWhopper whenever you use it, so you don't need to subscribe monthly or annually. |
| Pricing | Using FileWhopper costs as little as $1.99 for 10GB of data and is free for up to 5GB. |
Features
Security: FileWhopper uses a zero-knowledge encryption algorithm to ensure that your files are private and secure. You generate the password yourself and no other person can look through the files you send unless they have that password.
Storage: FileWhopper also lets you send as much as 10TB worth of data. You don't have to zip these files up or even put them in a folder (of course, it is better that you do). So, you can send large files without fearing that some of them will be lost in transmission.
Interface: FileWhopper also prioritizes functionality and simplicity over aesthetics. Whether you are using the app or a browser, FileWhopper's interface is simple and features are well-labeled. There's no easier-to-use file-sharing service out there.
Payment: You don't need to subscribe to FileWhopper to use it. Instead, the service uses a pay-as-you-go model. As such, you only have to pay whenever you use the service. This also means that you can hold out and then send as many documents as you can in one go, saving money in the process.
Pricing: You might not even have to worry about saving money. FileWhopper is one of the cheapest options for file sharing that exist. When you send anything less than 5.1GB, you are not required to pay a dime. Sending between 5GB and 10GB incurs a fee of $1.99. From here and up to 20GB incurs a fee of $2.99. From here and up to 30GB incurs a fee of $3.99. And so on.
All in all, FileWhopper is a secure, extensive, and easy-to-use file-sharing service.
A Few Extra Suggestions About Writing and How to Get a Literary Agent
How to Start Freelance Writing
You don't need to have a university degree in English (or any other language) to be a freelance writer. You can start writing for good money from home. A willing mind and a strategic plan are the most important requirements for a start.
Having said that, here are a few tips on how to start a successful career in freelance writing:
Take an interest in the industry. Commitment follows passion, so if you are serious about freelance writing, you should look into the dynamics of the freelance writing industry.
Focus on a niche for a start. You can spread yourself wide later, but you have to start somewhere. So, pick a niche (food, fashion, politics) and use it to sharpen your writing.
Write, write, and write. Practice begets perfection. So, write and write and write and don't stop writing. Let your mind get used to it.
Join a freelance network. A freelance network is a good place to improve on your writing and marketing skills. Upwork and Fiverr are great options.
Rake up points for yourself. The more writing deals you get, the better you are. Before you know it, you are a professional freelance writer.
Finding a Literary Agent
It is easier to find literary agents when you are actively looking. Even so, the best ones are not on street corners waiting to be found. Here are a few tips on finding good literary agents:
Focus on your content circle. Book marketing and publishing is just as tight an industry as writing. There are circles. Focus on literary agents that have a special liking and accomplishments on your writing path. Don't go wooing an agent known for fiction when you write biographies.
Dive deeper into the market of literary agents. There are almost as many markets for literary agents today as there are writers and literary agents combined. So take your time to investigate every one that fits into your content circle. Writer's Digest and Manuscript Wish List are great markets to check out your preferred agents.
Send query letters. This is a reliable way to woo literary agents. Through query letters, you can introduce yourself and your work to the agent and use how they interact with you to determine whether or not they are suitable for you.