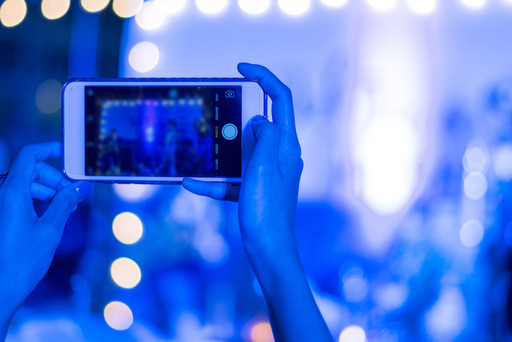 Latest iPhone model has improved features that allow you to have the best experience. With the latest iPhone 13 Pro max, you can capture and view a wide range of video formats due to the Apple ProRes feature. With this feature, you can record 4K and HD videos at different frame rates depending on your storage capacity.
However, if you turn off ProRes, the iPhone video format returns to default. Just like the other iPhone models, you will only be able to enjoy the High Efficiency (HEVC) and Most Compatible (H.264) formats.
Currently, an iPhone records and saves high-quality video formats due to the high-functioning iOS system. Additionally, you can play any output on your gadget using the iPhone video converter that modifies many different video files to your preferred format.
However, sometimes you want to view or share your files, but you bump into an unsupported format error. Having extensive knowledge about iPhone video formats is critical to avoid such frustrations.
For starters, you need to get a grip on the file formats supported by iPhone, how to fix unsupported formats and how to convert videos on iPhone. If that is what you are looking for, this article has all the details you need.
Additionally, using a reliable video to text converter can help you transcribe your iPhone videos into text easily, facilitating accessibility and sharing.
What Video Format Do iPhones Use?
iPhones have so many restrictions that are put in place to protect your device from viruses and give you the best experience. But, these restrictions may limit you from viewing files received from your friends or any other sources. So, it is helpful to know how to maneuver them.
You might wonder, "What format are iPhone videos?" The primary video formats supported by iPhones include H.264, JPEG, MPEG-4, H.265, M4V, and MOV formats. So, before sending a video to your iPhone, you will have to convert it into any of the formats above, or else you won't be able to view it.
When you record using your iPhone camera, the captured video format is in the High-Efficiency Video Format (HEVC) by default.This is why most computers cannot read your videosand you'll need to convert thembefore sharing them. Still, you can get in an H.264 MOV format by adjusting your phone settings. Below is how to change video format on iPhone.
Open the "Settings" app on your iPhone. Use the in-built Spotlight Search if you can't find the app.
Click the "Camera" icon.
Tap on "Formats"
Then choose between the High-Efficiency Video Coding, HEVC, or Most Compatible formats which will always use JPEG or H.264.
How to Fix Unsupported Format
iPhone media players do not support some formats like FLV, WMV, or MKV. So, when you download a YouTube video or receive any video in these formats from a friend, you cannot play it.
Well, there are two ways to overcome this challenge. You can either download a media player that supports these formats like VLC or use aniPhone video converter to convert the video to supported formats.
A myriad of iPhone video converters are available, and your choice depends on your preferences. Read on to find out more.
How to Convert Videos On iPhone
There are numerous straightforward ways of getting any video format you want. If you are hit by an "unsupported format" error when trying to play a video, you need not worry. Here are some online and offline iPhone video converters you can use.
1. iConv
iConv is among the decent iPhone video format converters with several unique features. It has a simple and neat interface that allows you to easily upload and convert different files. It is a helpful platform for converting files to WMV, AVI, MPEG/MPG, and RMVB.
With this app, you can modify and watch files on your iPhone in an exhilarating experience and at your convenience. All you need to do is download the app from AppStore, open it, upload your video and choose a format to convert to.
2. Video Converter for iPhone
Usually, videos you shoot on your iPhone take a lot of storage space. Video converter for iPhone provides a smooth medium to transform your videos into an efficient format that can play anywhere without consuming valuable space. If you are transferring video files from a PC to your iPhone or iPod Touch, it is best to pass them through this converter first.
In addition, the platform is fast and does not require any prior experience to use. All you need to do is pick and drag, copy and paste, or upload from inside the app.
3. FlexClip
This tool allows conversion to different video formats, including MP4. The platform is quite simple. Here are quick steps on how to use it:
Open the FlexClip converter.
Drag and drop the file instantly. Alternatively, click on the "Browse Video" icon to allow uploading.
Pick a format and the resolution supported by iPhone depending on your phone's features.
Click the "Start" icon.
There is an automatic download feature that downloads and saves your new files. Furthermore, you can edit the converted file using the provided functions such as trim, filter, and many more.
How to Convert Other Video Formats to MP4
If you have an iPhone, you most probably have faced the challenge of sharing or playing recorded or downloaded videos due to an unsupported format issue. MP4 is the most recommended of all video formats since it takes up less space and can be shared more efficiently via social media platforms.
To convert iPhone videos to MP4, we recommend you use the online UniConverter tool. This simple browser tool allows you to quickly upload files and choose MP4 from all the available video formats. The tool then immediately converts your video to MP4. The newly converted file can be downloaded using the download button at the edge of your screen. The process is quick and efficient. Besides, you can save your videos on Dropbox, where you can share them easily with friends.
The only disadvantage of this platform is that it limits the capacity of video files you can convert to only 100MB. So, it is only applicable to small video sizes.
How to Send Large Video Files from iPhone
You might find yourself stuck if you want to send large files using your iPhone since most file transfer options have size limits. Fortunately, a service like FileWhopper can save you from such frustrations.
FileWhopper allows a transfer limit of 2GB, which is more convenient and less limiting compared to other file transfer services. However, iPhone restrictions do not allow downloads from many sites. Therefore, if you need to download a file sent through FileWhopper, you must use an Android browser or any browser on your Windows, Linux, or macOS computer.
Conclusion
Opening and converting videos on iOS is usually a walk in the park. However, sometimes format issues might make the process a bit harder. Hopefully, this article has taught you to open and convert videos on your iOS device without much hassle.