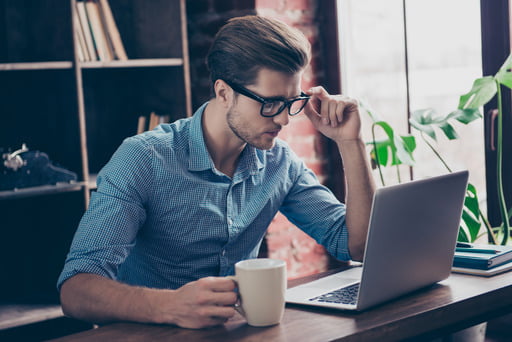 How much is 1 TB of data? Is it enough storage space or not for personal use? These are the questions many people are asking since nowadays we are trying to enjoy as many videos and photos as possible and share them with friends and family. Their quality is getting better all the time, meaning they are becoming larger in size. So to save space on computers and smartphones, it is a good idea to use popular cloud storage platforms for your photos and videos. But how to know how much data is enough? Let's find out the answer together and start with the most common question on the Internet today: is 1 TB of storage space enough or not?
A little bit of math: What is a terabyte? How many gigabytes and megabytes are in one terabyte?
Usually, we use gigabytes or megabytes to measure data or Internet speeds, but when the numbers are too big, it is better to use terabytes. So, how many gigabytes and megabytes are in one terabyte? Here is the answer:
1TB = 1,000 GB
1TB = 1,000,000 MB
Wow, so many gigabytes and megabytes, you may think, but let's compare those figures to how much data we use on our devices every day, including smartphone storage space, laptop memory, and external hard drives.
In terms of storage space, 1 TB is like 8 different smartphones (Samsung, iPhone, Xiaomi, or others) with 128 GB of available storage space or about 4 laptops (Windows, MacBooks or others) with 256 GB of memory. By the way, don't forget that system software also needs some space, so not all the storage will be available to you. External hard drives usually have a lot of storage space. So probably, you have already heard about external hard drives that have 1 TB of storage space and different options with up to 4 TB of storage space.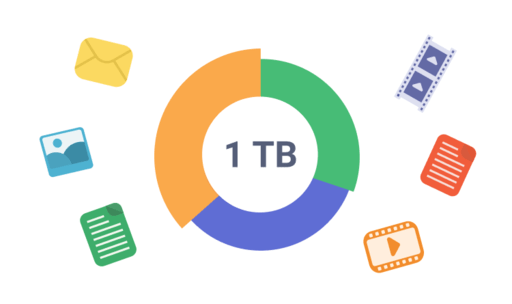 How many files and folders can 1 TB hold?
It all comes down to what kind of personal data you have on your smartphone or laptop. Usually, users need a lot of space for folders with personal photo and video files, Word documents, PDF files, e-books, movies, etc. To easily check how much storage space you need to store your data, go through your folders and find out which of them are the largest. You can do the same job on your smartphone by going to Settings and looking at the Memory section. You may see graphs and charts explaining how much memory is in use. That way, you will get the idea of how much storage space you will need if you decide to perform a backup. And backing up your data is a good idea because that way, you will save your device space and preserve personal files and folders.
Now let's roughly estimate how much data you can store if you have 1 TB at your disposal:
Documents, PDF files or presentations: 6.5 million pages.
Photo files: about 250,000 pictures (quality of photos: taken with a 12MP camera).
Video files: 500 hours (quality - HD video).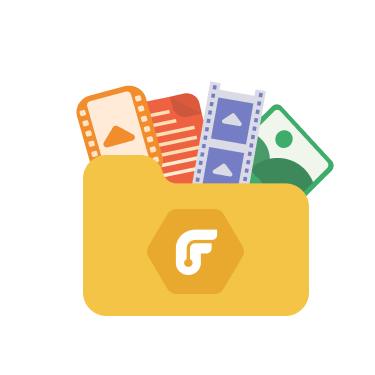 How to share 1 TB of data online?
Looking for an easy way to send a large amount of data (about 1 TB), including photos, videos, and important documents, online? FileWhopper is the best choice because it has no limits on how large the files and folders you want to transfer can be. Also, there is no need to purchase a monthly subscription plan since the service is a pay-as-you-go system, meaning the price depends on the size of the file or folder you want to transfer. A 1TB file or folder will cost $19.9, and this price includes 1 download and 14 days of storage (if you need more, you can add extra services). By the way, you do not need to compress your large folder to be able to send it online.
FileWhopper ensures secure transfer of your folder: the data and the folder name will be encrypted.


Interested in more details on how to send a large folder online with FileWhopper? In this article, you will find a step-by-step guide on how to upload a folder for transfer.