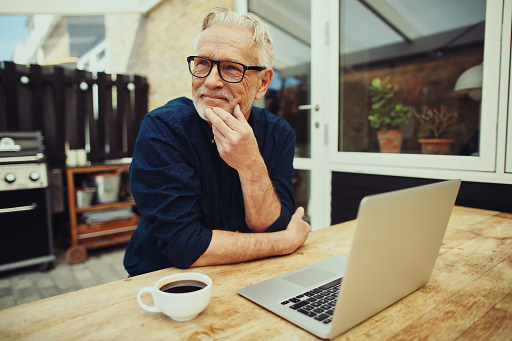 There are times when we want to save space and keep large files in small units. There are also times when we want to share large files but their size is too large to be accepted by the sharing client. Large files are often a pain thanks to their size as they will, without a doubt, consume a lot of space, which leads to the slow performance of your device. To overcome this problem, users end up compressing their large files. Note that proper compressing software will not make you lose quality or any content when compressing your file, hence the need to use a trusted program.
However, with the large space provided by HDDs and SSDs, one may wonder why they should be worried about space. Furthermore, users can get more space by simply buying external hard drives. That said, as mentioned earlier, the internet has changed the game, leading to a higher demand for online file sharing opportunities. As a result, compressing large files is now a popular practice. To top that, compressed files can be password-encrypted, which means increased security measures when storing data or sharing it with someone else.
However, if you still prefer the original file size without playing around and trying to reduce it, take a look at the FileWhopper software at the bottom of this article.
What Is 7-Zip, and What Can You Do with It?
7-Zip ranks among the best programs to use when it comes to file archiving and compression. It is a utility that enables the user to extract compressed files and create their own compressed files in a variety of file formats. Compared to its peers, the software performs pretty much better by displaying a high compression ratio. 7-Zip manages to compress ZIP and GZIP file formats 2-10% finer than its competitors. It also has its own archive file format called 7z, which has a better compression ratio compared to most other formats. Not only is 7-Zip free, but it also operates at a fast rate and occupies less space when installed.
The program supports numerous file types that it can decompress, including AR, CAB, ISO, MBR, UDF, RAR, ZIP, VHD, UEFI, XAR, Z, and RPM, to mention a few, giving the user flexibility in dealing with anything other than the common zip file formats.
How to Use 7-Zip
7-Zip is a simplified program that features an easy-to-understand interface. For an entry level user, it is easy to get used to the interface layout. Once you have downloaded and installed the program, you will have access to the main toolbar, which features the most common tools. For advanced use, one can dig deep through various menus located within the software. As your default extracting tool, 7-Zip can easily be integrated with Windows Explorer so that the compressed/archived files are displayed as folders. This feature allows the user to drag and drop content within the compressed file without having to extract the whole file.
Top Features of 7-Zip
7-Zip is equipped with some cool and useful features – especially if we are to consider that it is a free program. These features are what makes the software one of the most reliable and best compressing/extracting tools around. Here are some of the features that separate 7-Zip from the average extraction tools:
Open Architecture – the 7-Zip program is designed to make it easy to add, upgrade, and swap elements. This feature is what has made the program stay ahead of time.
Reliable Encryption – the program provides the reliable AES-256 encryption system, which has a proven track record. 7-Zip security measures are strong, especially considering that the software doesn't cost a penny to own and operate.
Supports Various File Types – 7-Zip is a multi-channel platform that can create or extract zipped files. For compressing and extracting, the program is compatible with

7Z
XZ
BZIP2
GZIP
TAR
ZIP
WIM
FAR Manager—7-Zip comes with a powerful file manager plugin tool which will help the user keep their files in order.
Multilingual—the program comes with up to 79 languages supported, making it a global entity.
There are several new features implemented in the latest 7-Zip update. These features have improved the overall experience in using the program, as well as oiling some of the existing functions. The latest update has also managed to iron out some bug issues within the RAR code. There are no limitations in the use of 7-Zip, which means the software is entirely free. The download package size is 1.13MB, making the installation process really fast. It is compatible with Windows 98, Me, NT, 2000, XP, 2003, Vista, Server 2008, 7, 8, and 10. There are no additional requirements to use this program as it is a get-and-go type of software. With all factors considered, 7-Zip is an amazing free tool that is reliable and presents premium features to help the user get the job done quickly and smoothly.
What If You Want to Keep the Original File Size? An Alternative
Not everyone is happy to compress their data. Even with 7-Zip being one of the best software tools on the market and being able to produce top-flight compressed copies, some data is still lost in the process. Imagine a high-quality video footage with memories from the best day of your life being compressed. If its quality got worse, what a drama it would be!
There are a lot of reasons why we resort to compressing, easy sharing and space saving being the top ones. But what if we can find an alternative that helps share files easily without having to reduce their size? Well, now there is one. Try the FileWhopper. FileWhopper was developed by Auslogics as a software solution that facilitates easy file sharing so you don't have to spend valuable time compressing things.
FileWhopper provides you with a tiny tool designed to help you quickly upload your files. Each upload has a unique link that can only be accessed using a password. If you were worried about security, the use of end-to-end encryption and a password required to be able to open your link should serve as assurance to you that your data won't be leaked, hijacked, or modified midway. As you start using FileWhopper, keep in mind that this site only stores your data for up to 14 days (or 3 months if you are not okay with the default option). Afterwards, the link is auto-deleted, leaving no trace whatsoever. For us, that's a win, a tick on the tool's excellent security features. Consider FileWhopper if you're looking for a secure way of sharing files of any size without having to compress them.