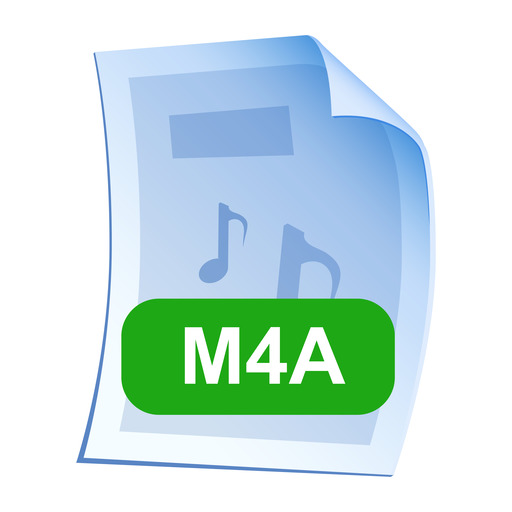 M4A is one of the most popular audio formats you'll find online. It's used to compress audiobooks, music, and other multimedia files.
If you've ever downloaded music or video from an app store or file-sharing platform, there's a good chance it was in M4A format.
M4A files are quite convenient to use. But they are a bit narrow regarding their general compatibility with music players.
So you may need to convert your M4A files to a more flexible and widely supported format like Mp3. But before you make any decisions, continue reading to learneverything about M4A files.
Let's dive right in!
What Is M4A?
So, what is M4A?
M4A is a compressed audio file format that stores lossy digital audio data. Apple designed and used MPEG-4 Part 3 (MP3) audio coding technology.
This format supports mono, stereo, and surround sound channels at 8 bits per sample. And 16 or 24 bits per sample, respectively, in CD audio encoding mode.
Most people think of this extension as an audio version of the M4V video files associated with iTunes purchases. But it's not just for music files downloaded from Apple Music or iTunes Store.
Other types of content use the .m4a extension, such as podcasts and audiobooks from Audible or other sources.
Benefits Of M4A Files
M4A is a lossless compression format that allows for reduced file sizes while maintaining the original audio quality. The original sound quality is best preserved in an M4A file encoded using the ALAC codec.
Even AAC M4A provides better quality than MP3 at the same bit rate.
By changing the file extension from M4A to M4R in iTunes, you can use any audio file as a ringtone on an iPhone.
Also, because it lacks DRM (Digital Rights Management) protection, you can easily share or change M4A audio files.
The Downside of Using M4A Files
M4A audio formats are not very widelycompatible. You can only use it on iPods, iTunes, and other Apple devices. Furthermore, you cannot play on other popular media players or devices.
How To Play M4A Files?
To play an M4A file, you must install the right software on your computer. However, many programs accept M4A files.
You can use Windows Media Player or VLC media player on Windows computers as an alternative.
Unfortunately, there is no native support for M4A files on Android devices. And you cannot even play some of them with third-party apps without converting them first. But some Android devices support M4A.
Below are some ways to play M4A files.
How To Play M4A Files on iTunes
Select the "Add File to Library" option from the window's file menu at the top right corner.
Navigate to where your newly downloaded m4a songs are stored on your computer. (You can drag-and-drop them directly into iTunes if they're stored elsewhere.)
Wait while iTunes scans all tracks and adds them into Library automatically.
How To Use Android DevicesTo Play M4A Files
There are several ways to play M4A files on your Android devices. You can use specific apps to convert M4A to mp3 files. You can also use online converters such as Evano or Free Convert to save space on your phone.
But you can skip the software download and conversion steps and simply play the file on your Android device. However, not all Android devices can play M4A files because the feature is not built into the operating system.
This meansyou need an external audio player that supports M4A files. VLC is the best alternative audio player available. The VLC media player plays virtually any audio file format.
How To Convert M4A Files?
There are several ways to convert M4A to MP3. You can use free file converters or convert the M4A files online. You mayconvert the M4A files to MP3, AIFF, M4R, WAV, WMA, and AC3 and choose the one that best fits your preference or situation.
How To Convert M4A to MP3 On iTunes
Open iTunes on your computer and select File > Library > Organize Library (or simply press CTRL + ALT + O).
Select "Consolidate Files" from the options windows that appear on your screen
Select all files from your iTunes library by clicking Ctrl+A or Cmd+A on Mac OS X. Next, click "File", then "Create New Version." This will convert M4A files into MP3 format.
M4A Vs MP3: What Is the Difference?
M4A is a compressed audio file format similar to MP3. However, M4A files are created in a way that gives them a higher quality than MP3 files. But both compression methods use lossy methods to reduce file size at the expense of some audio quality.
Here are various major differences between M4A vs. MP3.
M4A vs MP3: Compatibility Levels
When it comes to compatibility, M4A files have some limitations. For example, some devices do not support M4A files and do not support device sharing.
However, MP3 files are highly compatible, and that's why most people widely use this format.
MP3 also supports MPEG-DASH and HLS streaming protocols. So, if you want something that works on various devices, you should stick with MP3.
Compression
Using MPEG-4 technology, M4A is a highly compressed format, while MP3 is less so. However, even at lesser bitrates, M4A files sound better than MP3 ones.
Music Quality
M4A files have better quality than MP3 audio formats. That's because the M4A's have a high bit rate, which results in larger file size and, in turn, higher quality sound.
So,after downloading an audio file in the M4A format, you should be able to hear the song as it was intended to be heard.
But don't think that MP3s have poor sound quality. It's just that when comparing M4A to MP3, the sound quality is noticeably superior to MP3.
M4A Vs. MP3: Which Is Better?
People have different preferences, and so do you. The best audio formats will be what works for youand it is impossible to determine which of these two formats is objectively better. We can at least advise choosing the MP3 if compatibility is your primary concern.
If sound quality is your primary focus, then go for M4A files. In short: you must know your priorities and choose an audio format that reflects them.
M4A Vs WAV. What Is the Difference?
WAV is an audio container developed by Microsoft and IBM. It is also known as the Waveform Audio File Format. It is one of the most popular standard PC audio formats that allows lossless audio storage.
Since WAV is uncompressed, it is significantly more space-intensive than alternative formats like M4A. For example, WAV can be up to 10 MB per minute in size.
M4A Vs WAV: Compatibility
Since Apple created M4A, it may not work with all Windows devices or software, including Windows Media Player. However, although Microsoft and IBM developed WAV, it is compatible with Apple's QuickTime Media Player.
Sound Quality
There is a clear difference in sound quality mainly because the WAV file is uncompressed, but M4A files are usually compressed. So if your priority is to get the raw audio file, then go for the WAV file. But if you're more concerned with storage space than sound quality, choose M4A files.
File Size
AAC compression is normally used to decode the M4A file's audio information. Compared to many other file types, M4A files tend to have lesser overall size. However, a WAV file is larger since it contains uncompressed, lossless audio.
M4A Vs. WAV: Which Is Better?
The better option will be what works well for your project. For example, you need raw audio files if you are a musician. But if you want to save space, M4As are ideal.
How To Send M4A Files?
There are several ways to send M4A Files, depending on where you're sending them. And depending on the file size, some methods are better than others.
If the file size is huge, you can use Google Drive, One Drive, or iCloud.
Use FileWhopper for sending M4A Files
You can make the process even easier and more convenient by using FileWhopper. You can upload massive files, regardless of size, with a few clicks. The software also has high-level data protection, so your files are secured.
If the file size is small, you can send them using Bluetooth, email, or WhatsApp. You can also use Google Drive to send M4A files. Use the options that are ideal for you.
Final Words
You can play M4A files locally or stream online. The M4A format is similar to the MP3s but provides better audio quality.
M4A uses Advanced Audio Coding (AAC) to compress data while keeping sound quality intact.
In addition, there is no DRM protection, so you can easily modify and share the files. This opens up a wide range of music for anyone to stream without worrying about licensing or other restrictions.
Unfortunately, many devices do not accept the M4A format.
FAQs
How can I Find M4A files on Windows?
You can look for M4A files using the Windows search bar. Enter ".M4A" into the search box to find files ending with that extension.
Are M4A files the same as AAC files?
M4A is just an extension, and the AAC is an audio encoding system. So an audio format with the AAC encoding scheme can have M4A, AAC, or MP4 extensions.
Can you email M4A files?
Yes. Just upload the files you want to send to Google Drive, SoundCloud, or FileWhopper and send the link to the email.
Can you open M4A files?
Yes. Even though M4As are less compatible, you can still open them using audio players like VLC player, Microsoft Groove Music, and Apple Music.