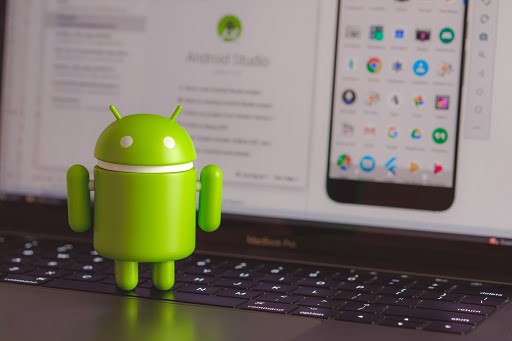 Here is a quick helpful tip for you before you indulge in the new Android features. So, it turns out that you don't always need a paid-for cloud platform to seamlessly share your large files online. Introducing the cool environment known as FileWhopper: you can easily use the platform to share music, documents, movies and any other type of data securely. On FileWhopper, whatever you share is kept securely for up to 14 days without any charges on the sender's or receiver's end (or for 3 months if extra services are added). 
Once your files are uploaded, you get a special link to them that is protected and can only be accessed using a password that is uniquely connected to that particular link. You can quickly check out FileWhopper before reading about Android 10's cool new features.

---
Whenever a new version of Android is being rolled out, one has to anticipate what's coming. For instance, one could have wondered what's next after Android Pie after seeing its cool features. Well, when it comes to technology, there is always something cooler to follow. Of course, based on our previous experience with Android versions, we know that not all new features are available upon launch. However, this doesn't mean you will get a dull version only waiting to be polished later. There is so much to look forward to when it comes to new installations of Google's Android.
Android 10 is already up and kicking, and all you have to do is check when it will be ready for your Android device. But does that mean you have to wait for that moment to know about the new features attached to the new version? You don't have to as we have got you covered on that angle. Here are some of the cool features that you can expect to enjoy once you have upgraded your Android system to the new version. We can safely applaud Google for the amount of time and effort put on delivering features that can hardly be ignored. The version has already landed on Pixel phones and the Redmi K20 series. Among the major changes implemented by Google, there are the long-overdue features that the developers finally managed to address.
What Is New in Android 10?
There are a bunch of new features on Android 10 to make your phone even much cooler. Starting with the Dark Theme, Android 10 is finally managing to live up to the expectations of the digital community. The dark mode has been officially implemented in the latest Android version after having been experimented on for a number of times. The dark mode has been something that Android fans really longed for, and its implementation has been received with much enthusiasm. By activating the dark mode through "Settings" or via the battery saver mode, which now houses the feature in view, a number of other features will be affected, such as Google Podcasts, Photos, and Search. Now that the Dark mode feature is available on Android Q, users will be able to select the mode manually without having to change the wallpaper. To activate the Dark mode:
Go to Settings.
Next, select Display followed by Advanced.
Pick Device Theme.
Android Q also comes with wet and overheating warnings. This is a vital tool considering that most of the phone brands that use Android have previously reported a heating problem. This is a common thing among Samsung products, therefore, with Q on your palm, it shouldn't be a big deal. Among other new features included in the Q version is the Smart Reply. This is a feature that is already there on most of the Google apps. However, the implementation of this feature on Android 10 means that you will be able to use the Smart Reply on all of your apps. With the Smart Reply, you will be able to see suggested responses when using messaging apps such as WhatsApp, Messenger, Instagram, and Telegram. Does this mean your messaging will be monitored or sent to external servers in order for the feature to suggest related responses? No! The Smart Reply utilizes an on-device machine learning tool in order to protect your privacy.
In addition, the new version presents the previously introduced screenshot shortcut. Instead of the ancient Power and Volume down combination of buttons, on the Q version, users will enjoy the Pie version's way of selecting the Screenshot option on the Power button menu. This means you don't need to awkwardly press 2 buttons simultaneously to take a screenshot. Android Q allows you to take screenshots while holding your grocery with the other hand.
Best Android 10 Features
Some of the best Android 10 features to watch for include:
1. Gesture Controls
With the newly rolled out gesture controls, the three-button navigation system is eliminated. Although some of the phones such as Google Pixel already have their own gesture controls, Android Q introduces more that are cool and useful. Here are some of the gestures introduced by Android 10:
To access Home, swipe up.
To go back, swipe to the center from either side of the screen.
Launching the app switcher requires the user to swipe from the bottom to the center of the screen.
Open the app drawer by swiping up from the screen bottom.
To switch between apps, swipe to the right or left at the bottom of your screen.
2. Focus Mode
The focus mode is among the most prominent features of this newly rolled out version of Google's Android. This mode comes as an extension to the Digital Wellbeing package. The mode is designed to help Android users enhance their focus by closing distractive apps and muting their notifications.
3. Access to Settings
Accessing your phone settings has never been this easy. Apps are now able to summon the settings panel. For instance, if you are to launch a messenger while on airplane mode, the app will alert you when you're offline and then bring up the settings panel for you to activate Wi-Fi or Data.
4. Wi-Fi Sharing
This feature is well-known among Huawei and Xiaomi users. However, Google has decided to catch up with the others by introducing a Wi-Fi sharing feature on Android 10. This feature allows users to share Wi-Fi without having to give credentials to the other person. It allows the other user to get connected through scanning the QR code. Although this is nothing new to other third-party companies, it comes as a fresh breeze to Android users.
5. Sound Booster
Sound boosters have always been more of a prank when it comes to smartphones. There are plenty of apps on Google Play that promise to burst your smartphone's speakers, only to overwhelmingly underperform. With Android 10 rolling out, you can say goodbye to those apps as it brings a cool sound amplifier feature. With the sound amplifier, users can filter background noise and upscale sound quality when listening to their music. It also adds much functionality for users with the hard-of-hearing challenge.
The Android 10 version comes with a lot of cool new features that will enhance your user experience. Under the Digital Wellbeing, there are newly implemented features, such as the Family Link that proves to be handy, especially to parents looking to monitor their kids. For every device linked to the Family Suite, you can get real-time location, access and manage apps, view content on the device, and set time limits on a particular app. Users can also opt out of targeted advertising. With this option, Google cannot use any of your information to personalize advertisements on your smartphone.
There are many cool features that come attached to the latest installation of Google's Android system. We have only managed to give you the tip of the iceberg. Android 10 has already started rolling out, and if it hasn't reached your smartphone model, it's only a matter of time, hang in there.