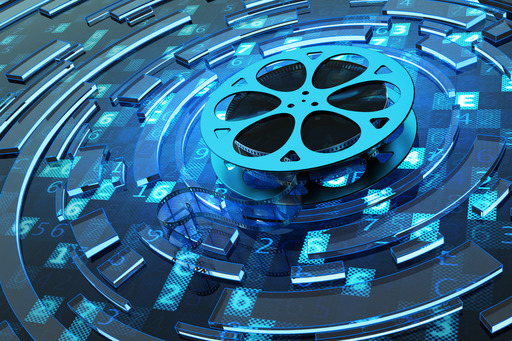 If you're a PC user, you must have come across a WMV file format. It's the default file format for Windows Media Player or Films and TV in Windows 11. WMV files can play on a Mac as well, but only with the right software.
In this post, we share everything you need to know about WMV file formats.
You'll learn:
What a WMV file is
How to play WMV files on Mac and Windows
How to convert WMV files, and
How to send WMV files online
We also compare WMV vs. MP4 files and tell you which one's the best file format.
So, let's get down to it.
What Is a WMV File?
The WMV file is a type of compressed video container format saved in the Microsoft Advanced Systems Format (ASF). Files using this format have the .wmv extension.
It's part of a series of codes introduced by Microsoft in 1999 for the Windows Media Framework. Most people, particularly Windows users, are familiar with the WMV codec. The other codecs include WMV Screen and WMV Image codecs.
WMV file format can contain high-quality videos, like a movie, a video clip, or an animation, usually in compressed form to save on disc space.
WMV is the preferred file format for selling high-definition video content online or via HD DVD and Blu-ray discs. This is due to the Digital Rights Management (DRM) feature that protects copyrights for digital media.
WMV Was Once a Popular File Format
In the 2000s, Windows' popularity was unmatched. Since the WMV file format was created by Microsoft, it was compatible with most Windows players, and users could stream WMV file formats over the internet.
In addition, WMV video files could, and still can, be DRM-enabled, which among other things:
Prevents users from sharing content downloaded online
Prevent users from copying, editing, or saving your content
Enable users to watermark their creations to establish ownership and identity
While not as popular, the WMV file format is still a common format to store video content in Windows. This explains why various applications use it for video clips. There are also Windows Media Audio files, which only contain audio data. These files contain the .wma file extension.
How to Play WMV on Mac
As previously mentioned, WMV files are compatible with most versions of Movies & TV or Windows Media Player. Unfortunately, the Mac version of Windows Media Player was discontinued after version 9 and no longer works on newer Macs.
But that doesn't mean you can't play WMV files on your Mac. Below, we share the easiest ways to play WMV video files on Mac.
1. VLC
VLC is among the best media players that allow you to open WMV files on both Windows and Mac. The best part is that it's easy to use:
Start by downloading VLC to your Mac (it's free of charge).
Once you install it, locate the WMV video file in the Finder.
Right-click the file and select Open With > VLC.
2. Switch (Flip4Mac)
Switch, formerly, Flip4Mac is a licensed Windows Media playback tool for Mac. It supports a variety of web and professional media formats, including 4K, HEVC, MPEG-2, and MOV files.
Switch is versatile and more suitable for people looking for a technical media player that offers advanced options for video and audio playback.
However, it's not free.
To use the Switch Player:
Choose your plan and purchase Switch to be able to download it.
Install Switch on your Mac and launch it.
Click on the Open other option and find the WMV file you want to play.
3. Elmedia Player
Like VLC and Switch, Elmedia can play a variety of files and formats on Mac, including MWV. It also offers users a set of features to optimize their playback experience.
To use Elmedia Player:
Download it from their official download page.
Find the WMV file you want to open, right-click it and choose Elmedia Player. Alternatively, drag and drop the file onto the Elmedia icon.
Other players you can use to play WMV video files on your Mac include:
DivX Player
MPlayer
KMPlayer
How to Convert a WMV File
For PC users, using WMV file formats isn't an issue. Unfortunately, that's not the case for Mac users. So, if you want to use WMV files and make them easily shareable, you'll need to convert them into MPEG4 (MP4) format, which is a universal format.
Fortunately, there are various video converters designed specifically to help you convert WMV to MP4 or any other format you want. Some are online, while others require downloading and installing on your computer.
VLC
Apart from playback capabilities, VLC also offers media conversion features. Most people prefer VLC due to its compatibility with almost any OS or device. You can convert any video to MP4 using VLC in quick, easy steps:
Download and install VLC, if you don't already have it on your computer.
Lauch VLC and select Media > Convert / Save…
On the pop-up window, under the File tab, click on Add.
Find the WMV video file you want to convert and select Open.
You can configure the settings as per your preferences. Once you're done, select Convert/Save.
On the next window, make sure the Convert option is selected. Click the dropdown arrow next to "Profile" and select Video – H.264 + MP3 (MP4).
Click on Browse, and select a destination for the converted file, and then select Start.
Handbrake
Handbrake is an open-source video converter that has one of the most expansive features for converting video files. The software offers a clean user interface with customizable features and supports Windows, macOS, and Linux.
Using Handbrake is easy. Simply launch it, click on Browse, and select the WMV file you want to convert. Choose the file format as MP4 and video encoder as H-264 (x264). Make any other changes you want and click on Start.
Other WMV to MP4 converters you can use on your Windows and Mac include:
Kodi
ShedWorx Smart Converter
Wondershare UniConverter
WMV Vs. MP4: What's the Difference?
Perhaps you're wondering which file format between WMV and MP4 to choose to save your video content? Well, understanding their main differences might help you make the right choice.
WMV Vs. MP4 Comparison Table
| MP4 | Differences | WMV |
| --- | --- | --- |
| Compatible with multiple platforms | Compatibility | Compatible with Windows |
| Most popular video format | Popularity | Popular with Windows users |
| Contains H.264- or H.265-encoded video content and AAC-encoded audio format | Encoding Method | Uses Microsoft's Advanced Systems Format (ASF) container |
| Depends on how a video is encoded, but MP4 is said to give a crispier, better-quality video | Video Quality | Video quality not far from that of MP4 |
| MPEG-4 video file | File Type | Windows Media Player video file |
| An MP4 file is larger than a WMV file | File Size | Usually very big, until converted to a smaller version |
WMV Vs. MP4: Which Is Better?
Based on the differences above, there's no definitive answer as to which is better between an MP4 and MWV file. Your choice will be determined by several factors like quality, file size, the platform you're using, and the device.
The best thing about MP4s is that they are compatible with most devices, meaning you can open them using any media player. MWV files work well on Windows and will require specific programs or plugins to play on Mac.
How to Send a WMV File Online
If you've made a video in Movie Maker or Video Editor, you may have noticed that it's very large, making it impossible to send online or even upload on YouTube.
Gmail or Outlook won't allow you to send anything more than 25MB. The same case applies to WhatsApp, which only allows you to send video files up to 16MB. Luckily, you can avoid the frustration of file size limits by using FileWhopper.
The platform offers a fast, easy, and secure method to transfer large video files online. You don't need to convert or compress the WMV files since there's no limit to the file size you want to share via the internet.
Using FileWhopper is simple:
Visit the FileWhopper website and upload your file/folder.
You'll get an instant quote, based on the file/folder size.
Copy and share the link with your recipient.
FileWhopper lets you transfer your Windows Media Video files in their original format to anyone, without having to worry about the file size or compressing them.