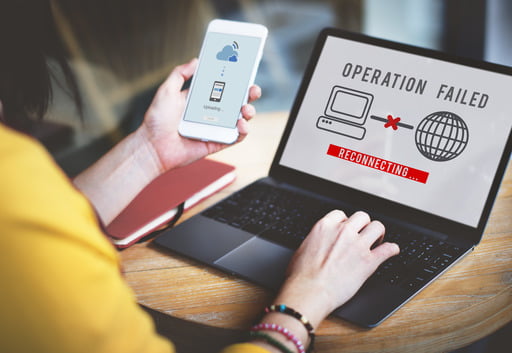 Google Drive is a cloud-based tool that allows users to download, send, and back up their files. However, there is a limit to the amount of data that you can upload or download at one go.
For example, just a while back, you could not download more than 2GB at once. Either you would get an error message thrown at you, or the process would stop altogether. However, Google made some changes and added a functionality allowing users to automatically divide files into 2GB zip folders. This was meant to solve the limit problem and help users download/upload large files.
Unfortunately, this has not completely resolved the issue. Many people still find themselves in situations where Google Drive zips their files permanently, thereby not allowing them to download and utilize their data. If you have encountered this problem, then you have come to the right place. In this guide, we will show you how to fix the 'Google Drive is not downloading files after zipping' issue. You will also get to learn how to improve the zip download process.
So, let's get right to it!
How to Download Files From Google Drive After Zipping
1. Restart Your Computer
Let's start with the most basic solution, which is restarting your device. Many of us are in the habit of hibernating our PCs or putting them to sleep. While this is convenient and makes it easier to start from where you left off immediately you open your laptop, it has its drawbacks. When computers go long periods without getting a complete shutdown or restart, it causes functionality errors. Some of these issues arise from browsers due to problems with temporary files.
Therefore, if Google Drive is zipping your files permanently on your computer, you should restart your PC to see if it resolves the problem. Yes, it could be that simple.
2. Follow the Correct Procedure
The zip download process usually fails because users do not know the correct procedure. It is not your fault, really. To be candid, it gets confusing at a certain point. Let us explain.
The first steps are pretty straightforward and easy to follow. That is, choose the files or folders you want to download and click the Download button. Google Drive will then begin the process of zipping your files.
This is where it gets tricky. Once the zipping is done, you will see a pop-up that gives you the option to leave the site or continue. Normally, these leave-site messages come with the Yes and No buttons, which makes them easy to understand. However, in this case, Google displays a message saying, "Changes you made may not be saved." You are then presented with two options – Leave or Cancel. A regular user may assume that selecting 'Leave' would stop the zip file download. They would then click on 'Cancel' instead.
Well, that is the wrong choice to make. Clicking on the Cancel button stops the download completely. Yes, this might not sound right, but that is just how it is. You have to click on the Leave option to proceed. This way, Google Drive can complete the download process.
What If There Is No Pop-Up?
If you haven't got any pop-up while trying to download zip files, follow the steps below to resolve the issue on Chrome:
Launch your Google Chrome browser and enter the link chrome://settings/. This will take you to Chrome Settings.
In the new window, go to Advanced settings and click on it. This will show you additional options.
Go to Privacy and Security, and select Site Settings.
At this point, scroll down until you find Pop-ups and redirects,and then click on it.
Check to see if pop-ups are blocked. If they are, click on the Add button next to the Allow option. Enter the address https://drive.google.com/ to remove restrictions for the site.
Now, close Chrome and try downloading your files again. Remember, when the pop-up appears, click on the Leave button and not on Cancel.
3. Clear Your Browser Cache and Cookies
Another solution that has proven to be useful is clearing your browser cache and cookies manually. These are temporary files that accumulate as you use apps.
To clear these temporary files on Google Chrome, follow the steps outlined below:
First, go to the Settings page. To do this, go to the address bar and type in the link chrome://settings/. If you do not want to use the link, go to the Chrome menu and then click on Settings.
In the Settings window, scroll down to the option named Advanced. Click on it to reveal additional settings.
Now, go to Privacy and Security, locate Clear browsing data and click on it.
Go to the options Cached images and files and Cookies and other site data. Tick the checkboxes next to each of them. Uncheck all the other boxes.
Go to the Clear data button and click on it to confirm your selection.
At this point, close your Chrome browser and launch it again. Try downloading the zip files from Google Drive and see if the issue has been resolved.
If this solution does not work for you, proceed to the next method below.
4. Use a Different Browser for the Download
Yes, it is just the way it is written. If you continue to face the issue of the Chrome browser failing to successfully carry out the zip file download process after trying the solutions described above, then it's time to try another browser. You can try Mozilla Firefox or Safari.
5. Sign Into the Correct Google Account
Are you signed into multiple Google accounts at the same time on your browser? It can affect the download process.
To fix this, sign out of all of them. However, stay signed into the particular account from which you want to download the Google Drive files, and then try again.
If you are only signed in with one Google account but cannot download files from the Drive, proceed to the next solution.
6. Reset Your Chrome Browser Settings
When Google Drive is unable to download zip files, the problem could be from an extension or incorrect settings. The best option for fixing this is to reset Google Chrome. You do not have to worry about your data. It is safe.
To reset your Google Chrome, follow the steps outlined below:
Launch your Chrome browser and go to Chrome Settings.
From there, go to Advanced and click on it.
In this new window, scroll down to the end of the page and click the Restore settings to their original defaults option.
Now, confirm your selection by clicking on Reset.
Which Folder Does Google Drive Download Zipped Files To?
By default, the zipped files you have downloaded will be found in the Downloads folder on your PC. However, if you have changed the download location to another folder, then they will be in this new folder.
How to Improve Zip File Downloads on Google Drive [Tips You Should Know]
Here are 2 simple tips to help you download zip files from Google Drive easier.
1. Go Incognito
If you cannot download zip files in normal browser mode, then it is time to use Incognito mode. Simply go to the Chrome menu and choose Incognito to open a different tab. You can now try downloading from Google Drive in this mode.
2. Download Files and Not Folders
Yes, it is more convenient to download a folder instead of downloading multiple files one by one. However, this might be the problem and the reason why your zip download is failing.
Therefore, instead of downloading a folder, open it and download its files separately. Users have found this to be helpful in making the process faster and more reliable.
Are You Tired of Issues With Zip Files? Here's a Solution
Well, you are probably tired of dealing with zip files. Aren't we all? We understand how stressful it is to create, download, and then unzip them.
For a change, you may want to send and download files without zipping, unzipping, zipping, and unzipping again, and … Well, you get the point. It can be a tiring process.
If you are tired of issues with zip files, then try FileWhopper. This is a new cloud-based service created to send files and folders and then download them without zipping or unzipping! There are several reasons why this service stands out:
1. No Subscriptions or Obligatory Fees
That's right! You don't need to pay any weekly or monthly subscription fees before you can send and download files on FileWhopper. What you pay depends exclusively on the size of the file or folder that you want to transfer. To top it off, your first transfer on the platform (of up to 5GB) is absolutely free.
[fwa-calculator]
2. No File or Folder Size Limits
It gets better! With FileWhopper, you can transfer and download files and folders of ANY size with absolute ease. There are no limits to the amount of data you can send and receive. This means you don't need to compress, zip, or archive your files. What a relief!
3. Zero-Knowledge Encryption
How does zero-knowledge encryption work? Simply put, this means that neither the service provider nor anyone else has any idea of your password or security key. In essence, even if malicious individuals compromise the service's servers, your security key is safe with you and you alone.
FileWhopper gives you top-level protection, which means you get a password that is known only to you. You can send and download data without worries.
4. Ease of Use
FileWhopper is a simple service that you can use without worrying about file synchronization. Yes, you are safe from sync errors when you use FileWhopper. In addition, you don't need to bother about loads of options and features that you will never need.
The tool's simple user interface makes file uploads and downloads smooth and straightforward. All you have to do is upload your data and share the corresponding link and password with the person you wish to get the file or folder. Then you wait for a delivery report. It's that easy!
5. No Worries About Interruptions
Even if your internet connection goes off or there is a power outage, you don't have to worry about starting all over. FileWhopper uses a tiny app that ensures you don't have to stress whenever there's an unexpected interruption. No more headaches while trying to figure out what has been uploaded and what is missing.
6. Simultaneous Uploads and Downloads
You no longer need to wait for a file or folder to be uploaded completely before the recipient can receive it.
The recipient at the other end can begin downloading the file or folder immediately after you start the upload process. There is no more need to wait and worry when you have a slow internet connection.
Still not convinced that FileWhopper is a must-have? Try it and send any file or folder under 5GB absolutely free!
Conclusion
We hope the tips in this article have worked for you in getting past this annoying zip file problem. You can share this guide with your friends and loved ones to help them too.
Feel free to leave us feedback or ask any questions.