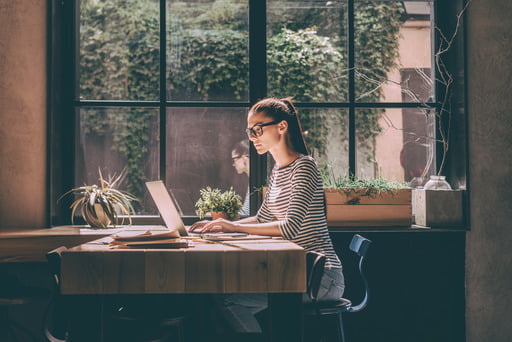 Cloud storage service providers offer a safe and convenient means for people to use in the safekeeping of their softcopies, and there are a lot of free cloud storage services, which gives users freedom of choice. With so many options and key points highlighted by the service providers, it's easy to get confused. If you would like to know what the best cloud storage is, keep reading this overview. You will be able to make an informed decision after understanding the key features offered and how each cloud storage service functions in a nutshell.
Box
This cloud storage service comes with 5GB of free storage upon signing up. This is on the Box personal user account and can be used to store files such as pictures. Box doesn't support video that much and limits what you can upload in video format. To open this use and increase space, you can upgrade to a Business account or an Enterprise account. You might be wondering, what is the best cloud storage for photos and videos? Well, it's most definitely not a Box personal account. Try other accounts for these services. Otherwise, as a free storage unit, Box is worth considering.
Box is excellent for those working in the same environment but using different gadgets. The Box apps are compatible with most platforms and devices. All files can be encrypted to increase safety.
Box can be a pullback in the sense that syncing can be slow for some users. Additionally, playback is available only when using the Enterprise account.
Dropbox
If your main concern when searching for cloud storage is which service is most secure, then Dropbox is your answer. They provide new members with only 2 GB of free storage, but when used wisely, this goes a long way. Dropbox is one of the most popular and widely used cloud storage services on the net, and this is largely due to the fact that they are not affiliated with any specific OS or computing platform. This open-to-all policy increases its popularity and makes it more accessible and trusted. Getting your friends to sign up earns you an extra 500 MB per invite. The service comes with a web app and PC app and is compatible with mobile platforms when used from Android or Apple operating systems.
In addition to secure storage, enjoy streaming video playback in any of the apps and instantly watch your videos in the cloud without any delays. You don't have to download anything. Dropbox comes with a clean and simple-to-use interface. Since multiple devices are compatible, it's great for professional use where everyone gets to access their files at the same time from different gadgets.
The only downside to using Dropbox is that affiliate invites earn you only 500 MB provided your invitee signs up. Additional storage is somewhat expensive.
Google Drive
Google Drive is a cloud storage service that has remained consistently popular over the years. You can read more about its services and performance. With Google Drive, you get 5 GB of free storage for life. The service offers a plethora of video integration options. From your Drive account, it's possible to add cloud video editing apps such as WeVideo, Pixorial and Magisto to edit any video in your cloud.
Enjoy in-browser payback for video files and also the ability to upload any video type without any additional requirements. Easily share content from One Drive because it's that simple to operate. You get to enjoy the ability to use it on both Android and iOS.
Google Drive can frustrate you because of the inability to operate offline. Also, there are no comprehensive security options on offer.
Apple iCloud
In a competition to see which cloud storage is best for personal use, Apple's iCloud takes the cup. Specifically designed for Apple users, this cloud storage service comes pre-integrated into most Apple devices. Easily locatable, it can be synced to iTunes and iPhoto. Easily share videos by sending them to your cloud using iPhoto from the camera roll. You can use this storage to keep everything you buy or download from iTunes. As long as there is an internet connection, enjoy it even on the move.
Apple iCloud is included in all new Apple devices, and it works on any iOS platform. Working is made easier because the service easily syncs with iPhoto and iTunes.
The iCloud storage service can be confusing to understand on some devices. Also, once storage runs out, buying additional space may be too costly.
Amazon Cloud Drive
Amazon keeps on improving the way we live and interact both professionally and personally. Amazon Cloud Drive is another service made to improve our lives. This feature gives you free 5 GB, and that comes with being an Amazon member. Each member gets the free 5 GB for life. There are also increased storage options available on a sliding scale. Select the service that works best for you and work to improve or increase it. Amazon Cloud Drive is one of the best free cloud storage services as it accepts a wide variety of file types and in-browser playback for video files. A fully-responsive web interface makes it easy to use Amazon Cloud Drive in one sweeping move. There is also a PC app, but Amazon is still working for one that supports the iOS and Android operating systems.
You can use this cloud storage service provider if you're looking to uploading and storing an unlimited quantity of photos at lightning speed. Downloads are also super-fast and work best for those who prefer to save their time.
Avoid the service if you prefer versioning because Amazon Cloud Drive doesn't come with file versioning. Also, you'll initially need a valid credit card to set up the account before you can get the free 5 GB storage space.
Quick Tip
Read to understand, don't just scan through these cloud storage providers. In case you fail to find the right match or if you're simply looking to share high-profile files without storing them online, you can focus on other competitive cloud providers. With service from FileWhopper, you can transfer any file of any size. Pay the one-off fee calculated according to the file size. There is no subscription or monthly plans or packages. You buy the space you need to transfer your files and send them to the recipient. Best of all, there is no requirement for the recipient to also have a FileWhopper account. The shared link is valid for up to 14 days. As soon as the recipient downloads the file, it's automatically deleted from the servers. Since the site has end-to-end encryption, you are assured of security and privacy.