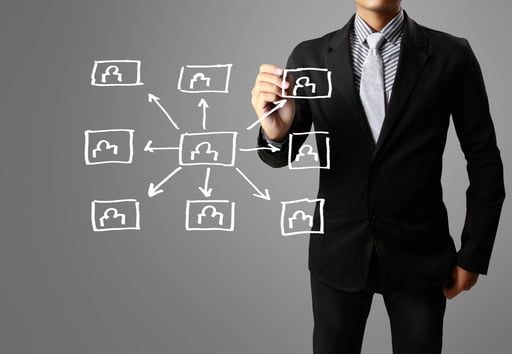 The entire world, including all economies and global markets, is currently at a standstill over the coronavirus pandemic. And there is no denying that governments across the globe need to come up with strong economic measures to improve their GDP going forward. One thing that remains true for every economy at this point is that the consequences of COVID-19 are far and wide.
This article is for those businesses that are either already operating online or looking to move operations online due to the pandemic. It will review the advantages of utilizing social networking sites and explain why doing so is a good move for your business during the uncertainty brought by COVID-19 and going forward.
In the same vein, this article will also shed light on what counts as the disadvantages of using social networking sites and how you can mitigate them to get the most out of social media.
The Pros of Social Networking
There is a long list of popular social networking sites and platforms. These include Instagram, Facebook, LinkedIn, and, well, believe it or not, the likes of Snapchat. Let's take a look at the benefits of using social networking sites to market your goods and services and manage your business communication strategies. Here is a list of the most obvious advantages:
1. Borderless networking
This is the essence of anything found online. The ability to reach beyond borders. When you decide to take up social media marketing, you're also opening your business up to the whole world, making it available across borders. Depending on your type of business and the targeted audience, by taking your adverts online, you're not limiting who gets the message. This is excellent, especially for businesses like logistics companies that provide international shipping. By taking your marketing online, you're giving yourself the international passport to reach audiences in other countries.
2. High conversion rates
There are no set times to open and close social media platforms. Unlike your local markets that often work 9 to 5, social media is open 24/7. It is up to your social media manager to be up and active when responses start trickling in from the posts. The more active one is, the more customers they can chat with, and from those chats, a certain percentage can generate sales for the business.
3. Instant notifications
Again, this all boils down to the ability to market goods and convert leads into sales at any time. Social media networks are always up and running, and as soon as a new message or post is published, subscribers get notified instantly. From your news platforms such as Gmail, Yahoo, and AOL to your instant messaging platforms such as WhatsApp, Telegram, and Viber, social networking platforms give your company the opportunity of reaching your customers instantly, facilitating prompt one-to-many communication. No need to approach your consumers one by one if you can reach them all in one simple post or instant message.
4. Unlimited collaborations and exchange of ideas
With social media networking, finding businesses with similar interests to yours is easy. On social media platforms, you can exchange ideas and even collaborate to increase the number of customers that your business will reach. There is also the aspect of liking pages, being part of groups of interest, and being able to share media and documents. Feedback can be collected to help your page grow going forward.
5. Activism and reality check
Social networking sites are now more trusted compared to the traditional means of communication, such as news channels and broadcasts. On social media platforms, your message can be spread in a fast and convenient manner, reaching the hearts and minds of millions of people around the world in no time. For example, a food business using organic ingredients can use their channel to make their followers aware of the increase in chronic illnesses as a result of eating unhealthy produce. That way, they're not only marketing their products but also explaining to their consumers why they need to eat healthy food.
6. Excellent marketing for all sorts of businesses
For a startup business, there is nothing that works more than putting your heart and soul into your brand. This comes with having to be engaging and actively involved in the activities pertaining to your brand. Social networking sites are an excellent way to reach out to audiences all across the globe. With social marketing channels, your business is there on YouTube, Facebook, Instagram, LinkedIn, Twitter, WhatsApp, and more. At the start of 2020, there are more than 4.5 billion people actively using the internet. This means that active social media consumers are just under 4.0 billion. If your business is interested in getting more attention, then it also needs to jump on the bandwagon of social media.
7. Cost-effective strategies
When coming up with marketing strategies, businesses always consider the associated costs. Social media marketing is one of the most cost-efficient ways of advertising. Given that most social media platforms have free sign-up policies, getting started is super easy. One only needs to have a new email address and they are set to open a new social media account. On the business' end, this is good news because there is no money paid but there is a lifetime of placing free adverts as long as there is a great internet connection. But as the business grows, of course, the budget will be revised to start using the paid-for aspects of social media in order to grow the number of people reached.
8. Increased search engine visibility and marketplace insights
Gaining marketplace insights is the only way of gaining access to the needs and thoughts of your consumers. You need to actively pay attention to the comments and responses under each post to become aware of their needs and see the true response to the products you're offering. Social media networks are an inexpensive research tool that each business can customize to help find the true feelings of their consumers without paying an external organization to come in-house and find out. Social media posts are engaging and interesting. But the most important aspect of all this is traffic that converts into sales. With search engine optimization (SEO), your page ranks higher, becoming more visible when people search for services your site offers. The more you actively use your social media pages, the better your website is placed in search results.
Sending Large Files and Folders? FileWhopper for the Win
Send your large files and folders by just paying a one-off fee using the FileWhopper file-sharing service. There is no size limit to what you can send. Best of all, using this service doesn't tie you down to monthly plans and subscriptions, which are required by other file transfer platforms. FileWhopper lets you pay exactly for what you send, which makes it a great pay-as-you-go service. By the way, new users can send their first 5 GB of data free of charge. Here is how FileWhopper works:
1. Go to the FileWhopper site, click on Choose, and select the file or folder you wish to transfer.
2. The size of your file or folder will then be automatically calculated, and you will get a precise quote. Pay the fee and continue with the upload.
3. Once your file or folder is uploaded, you will get a link to your data and a password for secure transfer. When sharing, give the link and password to anyone who needs access to the file or folder.
4. Your data will be kept available for download for 14 days. If you need more days of storage, you can easily add them by purchasing additional services.

The Cons of Social Networking
Of course, there are always two sides to the coin. Where there are advantages, there are also bound to be negatives. It would be unfair to just give you the pros without also reviewing the cons of social networking. Let's take a look at the downside of using social media networking sites.
1. Cyberbullying
One of the biggest disadvantages that come with the power of social media is the cyberbullying that usually takes place under the comments section. There have been patterns of followers or brand consumers ganging up on individuals with a difference of opinion. This is especially observed in groups with a lot of young followers who feel they have to show their loyalty by targeting those who dare voice out negative comments even though that will be their honest opinion or view of the product.
2. Fraudulent and scammy behaviours
According to Facebook, on average, about 7% of all new accounts created every month are from fake or nonexistent users. Such accounts are created to directly approach businesses in social media and then possibly come up with a clever scam. Scams lead to fraud, loss of income and already accumulated funds, and, in the worst-case scenario, closure of the business' social media accounts and pages. This challenge always presents constant worries, and businesses are constantly trying to protect what is rightfully theirs.
3. Addiction
Like everything else, too much of something is bad. The same concept applies to the love of social media platforms to an extent that one browsing on these platforms cannot stop themselves. When one is addicted to reading social media posts, they can even divert funds meant for serious needs such as food and use them to buy data in case they don't have a Wi-Fi connection. One might also get addicted to posting all the time, and this will bear negatively on all other aspects of their life. Like everything else, control and moderation are necessary.
4. Mental health issues
Usually, a direct result of cyberbullying, mental health issues, anxiety, and depression might lead to serious suicidal thoughts. A loner who undergoes cyberbullying might find themselves at a loss about what to do, thinking that taking away their life is their only option. Also, mental health issues come attached to the use of social media sites. If one spends too much time scrolling through timelines, they are bound to become addicted, wanting to stop looking through posts at times but not being able to do so. This leads to anxiety and depression. Such serious predicaments also lead to certain individuals feeling suicidal.
5. Misleading information
A huge stumbling block to the usage of social networking sites is the quick spread of misleading information. You need to be careful about what you repost or forward to your followers as that is how fake news is spread. The power of social media is in the making of any announcement viral. As soon as news goes out, if there are dedicated reposts, it's easy for the news to become viral, and thus the business will also be an accomplice in spreading fake news. Most people don't pay attention to the text on social media but just react to the picture or information they think tickles their fancy. Precautions need to be taken so that the business won't be an accomplice in spreading fake news unknowingly.
6. Privacy issues
For your business, one of the biggest issues that come with the use of social media sites is an invasion of privacy. Competitors or even fraudsters might want to gain access to your personal information or important details about your business. Privacy issues might result from patterns of your behaviour and activities you usually participate in when using social media. You will come to discover that the browser history and interaction patterns give a lot of information. Also, most social media accounts require access to your location, meaning you can be identified by stalkers, especially when out in public spaces.
7. Hacking
Unfortunately, when most people sign up for social media sites, they overlook the necessary security measures, which are usually thought to be only applicable to the use in public areas or spaces. Thus, by being active on social media platforms, you, your business and your followers become targets for hackers. Nowadays, there is some sort of financial gain behind hacking business accounts as businesses are bound to pay back to gain access to their accounts and be able to continue posting and interacting with their customers. You need to constantly change passwords for your social media accounts to keep hackers at bay.
Social Networking: Good or Evil?
We've gone over both the pros and cons of social networking sites, but now you need to determine which outweigh which. Your take should be based on personal experience and how your business relates to the information provided here. You are also more than welcome to research further to discover more benefits and advantages of using social media.